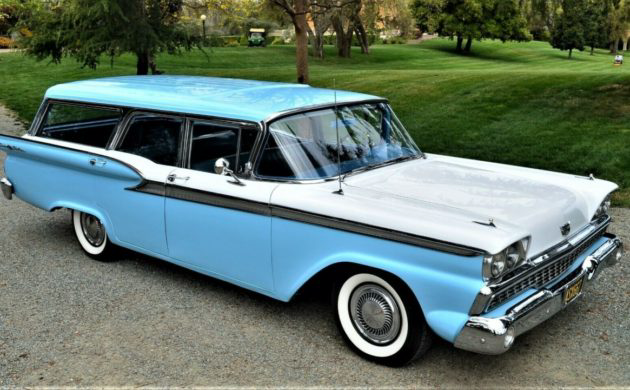 When I saw the pictures of this stunning 1959 Ford Country Sedan Wagon I claimed it to write immediately. Great looking car, great photography! It's listed for sale here on eBay and is located in Lodi, California (not a guarantee of a solid body, but it's a promising sign. It's also 2,769 miles away from my home, which is a good thing for my bank account). 16 bids so far have raised the price to $12,700 (there's not a reserve) but it wouldn't surprise me if there are more bids coming.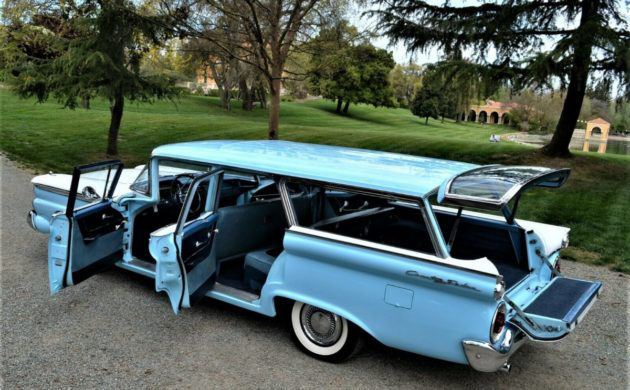 Holy cow, what a car! Resplendent in Wedgewood Blue and Colonal White and only showing a believable 92,000 miles, this true California black plate car has been regularly shown over the last 25 years and has won some awards in the process. It's easy to see why.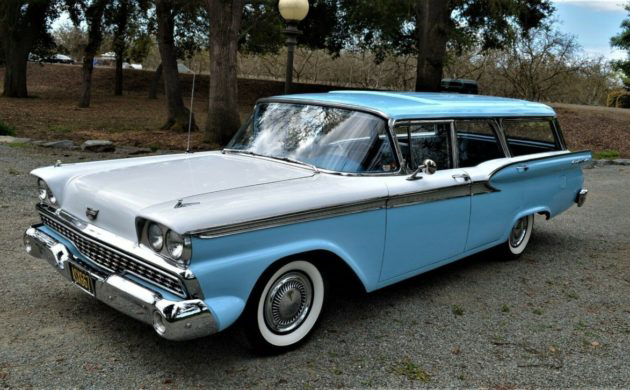 Chrome, paint and details combine to make this a striking car. We really don't know how much is original on this one; I'm sure it's been repainted looking at the pictures, but I suppose the chrome could have been kept this nicely.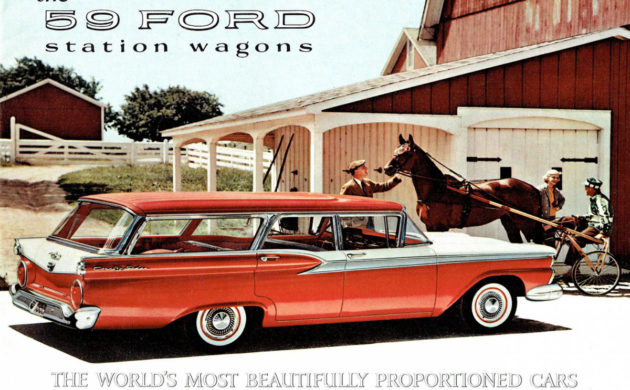 Ford knew what the styling would do for them on the sales floor and highlighted it in their 1959 wagon brochure. Interesting turn of a phrase there, don't you think?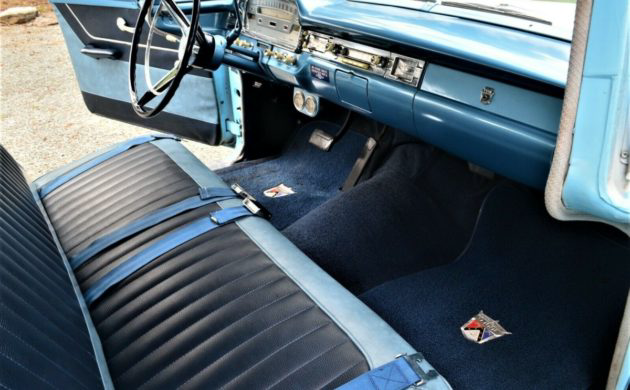 As I've noted before, I don't mind the tasteful addition of extra instrumention if it wasn't there in the original car. I'll take a gauge over an idiot light any day of the week. You're keeping track of that original 332 cubic inch V-8 which is connected to the delightfully named "Ford-O-Matic" automatic transmission. Just imagine how a family drive would be in this great wagon!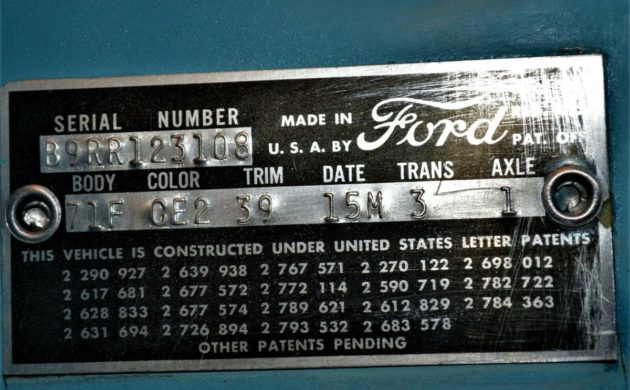 One of the great things about a seller showing you the VIN plate in an ad is that it gives you the opportunity to do some more research. And through the magic of the internet, we can learn all kinds of things.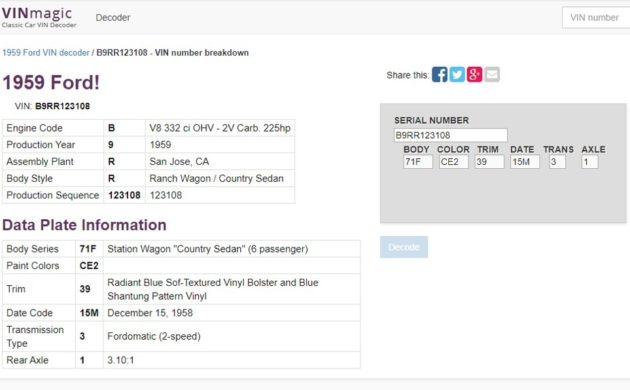 For example, who knew that handsome interior was actually Radiant Blue and Blue Shantung Vinyl? It's also neat to see that not only did this car spend its life in California, but it was actually produced there as well.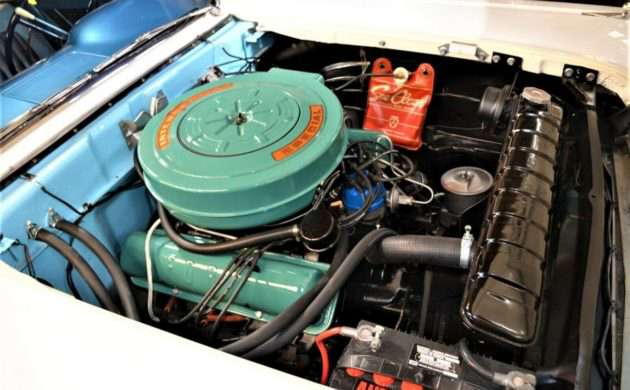 The 332 V-8 isn't know as the most powerful engine, but that's not the purpose here, and it will provide plenty of motivation for the type of driving you'd be doing with this car. I only wish it were me! Let us know what you think about this 1959 Ford wagon and tell us if you've had any first-hand experiences with one!
Have something to sell? List it here on Barn Finds!