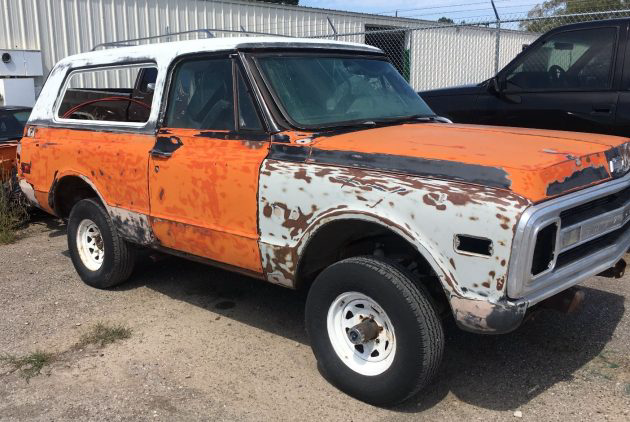 Chevrolet introduced the first-generation K5 Blazer in 1969 to compete with the Ford Bronco and International Harvester Scout. The thinkers at GM based the K5 on a shortened pickup truck, reducing costs and presenting a roomier, more comfortable alternative to smaller competitors (some details courtesy of Wikipedia). This 1970 Chevrolet Blazer sits in Roberts, Idaho with a listing here on eBay where you can click "Buy It Now" to begin a project for the low entry fee of $1,900.
The listing includes numerous pictures of the underbelly of this beast, and considering its age and the Idaho listing, it's not too bad. I've seen worse rust on Pennsylvania trucks built in early 2000s. The rear frame tips had bumpers welded on then later torched off, and the front frame tips have been abused by recreational contact or perhaps snow plowing.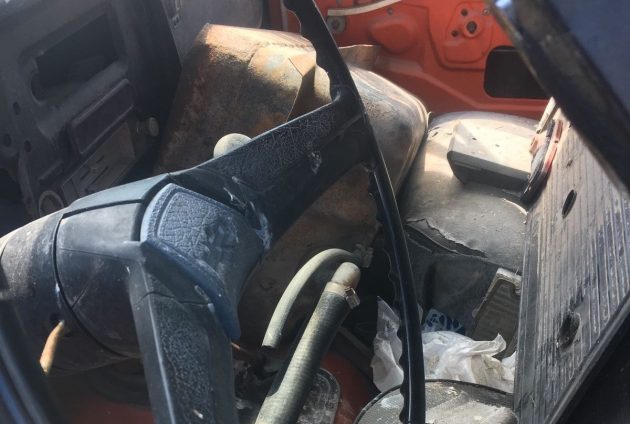 It seems the $1900 asking price did not warrant removing all the crap from the interior to take some decent pictures. The seller describes the interior as "mostly present." The exposed door panels suggest this vehicle left the factory wearing orange paint. My Uncle had one like this in the '80s, orange and white, and it was a blast, making the smaller Jeeps, Scouts, and Broncos seem toy-like in comparison.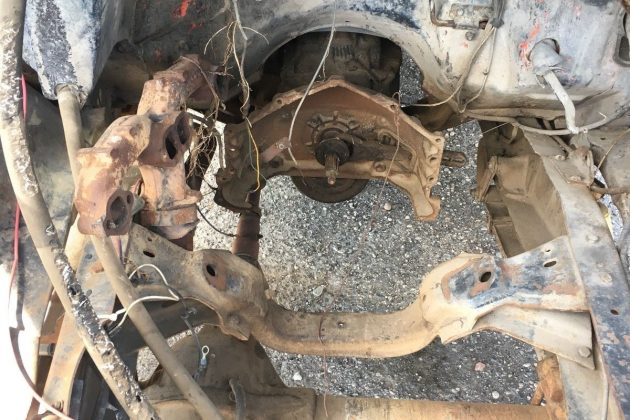 Chevy offered two inline sixes and two eights in 1970 including the world's cheapest hot-rod V8, the small block 350. The V8 exhaust manifold and manual transmission give some clues as to the most-recent powerplant. Both three and four speed manuals were offered in '70, though (as typical through the '80s) the first gear on the four speed is a "Granny Gear" most suitable to rock-crawling and squaring up small buildings on their foundations. TheDrive.com calls this truck "The best thing to happen between 1969 and 1972, besides maybe the moon landing." What do you think?