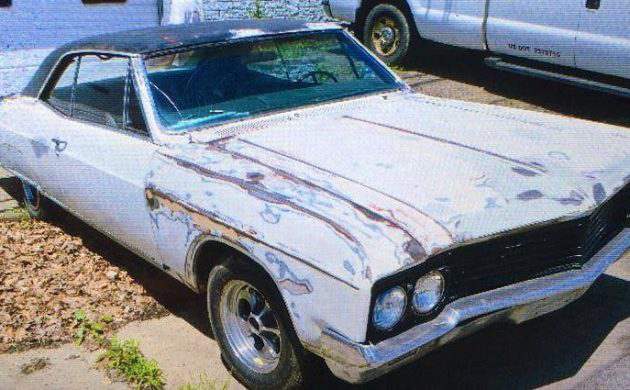 A 1967 Skylark made by Buick is for sale in Leechburg, Pennsylvania and can be found here on craigslist with an asking price of $5,600. It features a rebuilt engine. The well-known Harley Earl had a part in the design of the General Motors Skylark. Do you like doing body work or know someone who can finish the painting on this car? The process has been started you just need to finish it. Did Buick offer a 350 CID engine in 1967? Or can you tell by the picture if this is a Buick 340 CID? One could choose a 300, two different 340 engines or a 401 in 1967. It is mated to an automatic transmission but we are not given any information about it.
One option on Skylarks was a vinyl top. It looks like this one may have had one. If I were restoring it, I would put a vinyl top on it. The white paint and the black interior are a simple combination.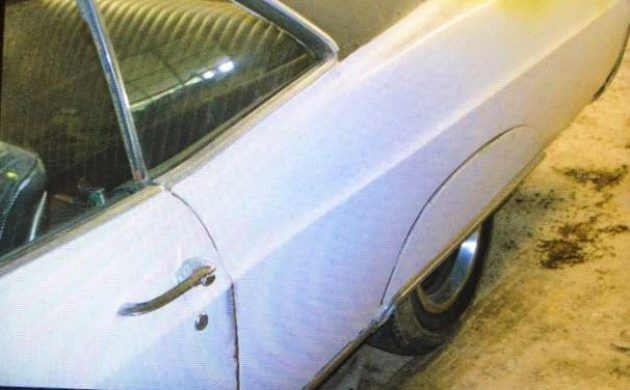 What attracted me to this car is the fender skirts. Car designers always looked for ways to make cars look smoother. The way to form the opening of the fenders was always a challenge. In the 1930s, designers added fender skirts to the rear fenders to give a better side view. The company Graham-Paige is attributed to being the first to feature a set of fender skirts in 1932. Aftermarket companies made "universal" fender skirts you could add to any car. By 1970, skirts had much disappeared from cars. If you have ever had to change a tire by the side of the road, you may not have liked fender skirts. After struggling to remove them to change the tire, the skirts were thrown in the trunk with the flat tire until a more convenient time was found to attach them back on the car.
Are you a fan of fender skirts? Then this car is for you! Go ahead and contact the seller for more information.