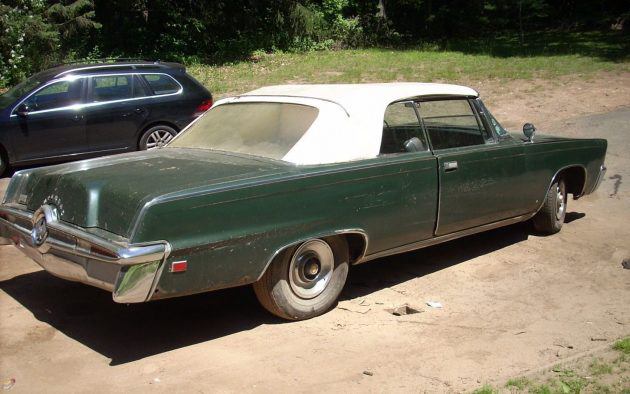 Although I've never owned one myself, I have not one but two friends who currently own mid-60s Chrysler Imperials. In fact, one of them is my roommate! Both cars are projects, much like this '65 Imperial convertible. This might be the only condition I've ever seen an Imperial of this vintage in and unfortunately that is probably because many of these once-common cars were lost to demolition derbies. In my experience, it is rare to see a mid-60s Imperial in any configuration other than four-door sedan . Regardless, this Imperial is in prime project condition (if that exists) and ready to find a new home! Find it here on eBay in Connecticut with bidding at $1,280 and no reserve!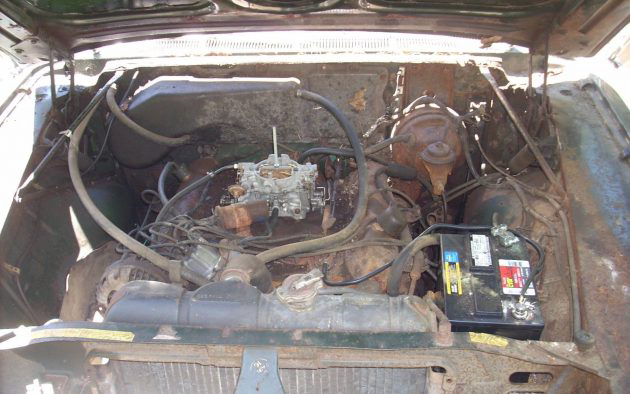 Under the enormous hood sits what is certainly a Chrysler 440, the only engine Chrysler offered at the time that would move such a large vehicle with ease. For many people, the term "440" conjures up loud, thumping, built-up big blocks shoved into Dusters and the like. For others, it perhaps exhumes memories of their grandparent's motorhome. For this car, the 440 is an instrument of precision and a fundamental part of a truly classy automobile. For the time and the size, Imperials with 440s were rather quiet and were considered a very top of the line vehicles. From the looks of it, this 440 could use a rebuild though the seller states it fires up and has a rebuilt carburetor. It would not be a bad idea to go through it just in case.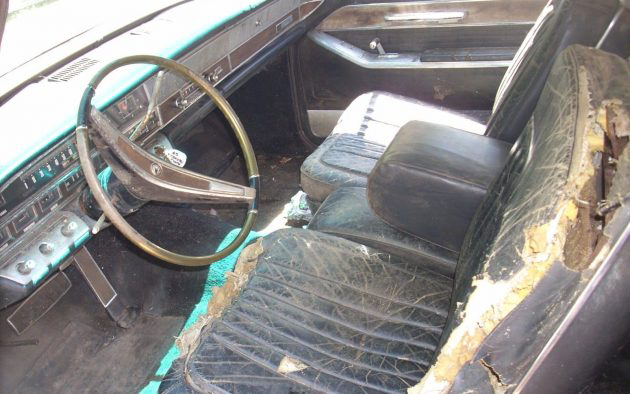 Though this car looks to be all-around complete and restorable, the interior is a veritable nightmare. Although both I and you have seen worse, the interior of this Chrysler needs just about everything. The rear is nearly as bad as the front and subsequently all of the seats will need to be recovered. The dash looks like it may have some sun damage, although all of the gauges, handles, and other shiny things look to be present. The damage pattern in this Imperial is consistent with being a convertible, i.e. it has sustained a lot of sun damage. There is plenty of interior left to work with though!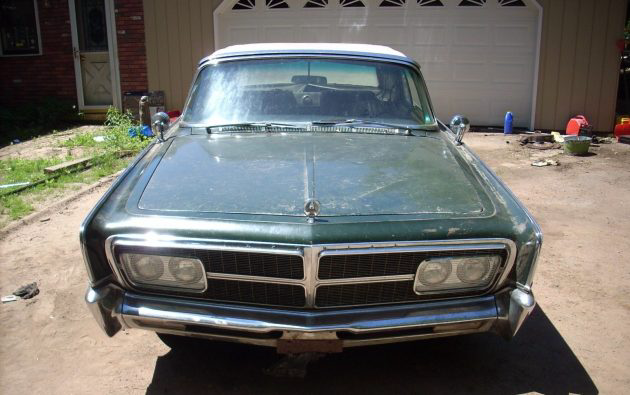 My absolute favorite feature on these cars is the glass headlamp covers. They look classy, reject road debris, and have twin 24k gold pinstripes around the edge of the lenses. These lenses are cool, plain, and simple! In 1965, this Imperial convertible was a car that really made a statement. I'm not sure if I agree with the seller's statement that this car is "a real blue chip investment better than stocks or bonds", I do think this car will go for a very low price and once restored will be quite valuable. Would you attempt to fix it up?