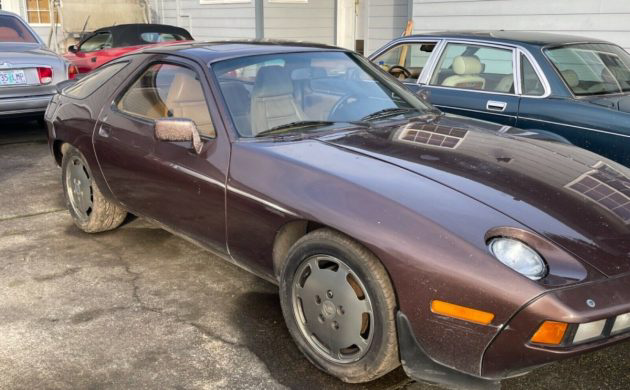 The Porsche 928 is a highly regarded grand tourer, and while it can be a heap of trouble when purchased in neglected condition, the V8 soundtrack alone makes it a model worth reviving if you find the right car. This 1982 model is described as a barn find example that has been off the road since 2001, but given it comes with the somewhat rare factory 5-speed and doesn't appear to have much in the way of corrosion, it could be worth bringing back to life. Throw in the fact that the engine still turns over with good compression, and you practically have an obligation to give this car the TLC it deserves. Find the 928 here on eBay with bidding at $4,300 and the reserve unmet.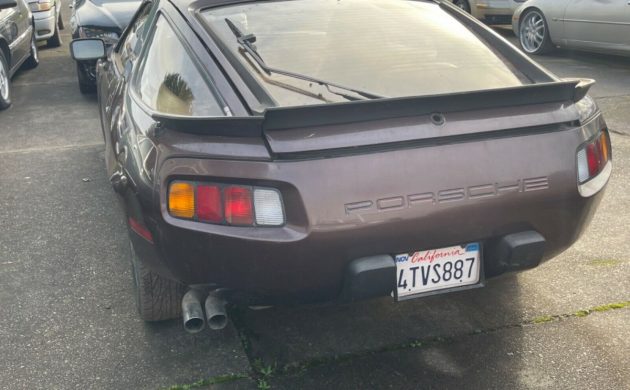 The 928 is not a simple car to restore. No Porsche necessarily is, but a 928 has a reputation for bringing more pain in barn find condition than its air-cooled sibling does. Still, it's not necessarily hard to separate the challenging from the awful, and this 928 falls into the former category given it has a clean history, no paint and/or body damage, and just two owners from new. There's also zero rust, and given it has California plates and now resides in Oregon, it seems likely this has been a West Coast car all of its life. The one thing holding these early 928s back? Values – 928s never spiked to superficially high levels like the 911 has, so while restoring a total basketcase is a losing proposition, bringing a car with known history back to life is a worthy undertaking.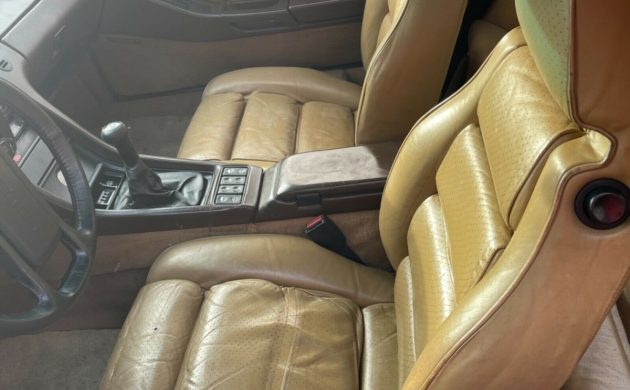 The interior is in fair condition – it could be a lot worse, and we've seen worse on these cars plenty of times. But it's not concours, if you're into that sort of thing, and a lot of Porsche guys seem to be. The big story here is the 928 has the preferred manual gearbox. The 928 is one of those funny cars wherein it was absolutely build for enthusiasts, but its personality oftentimes made it a more compelling package as an automatic given its exemplary grand touring abilities. The 928 features leather bucket seats with thick bolsters, and the seats – while aged – aren't torn up and could definitely be lived with for some time to come before calling your upholstery guy. The armrest looks pretty tired, however.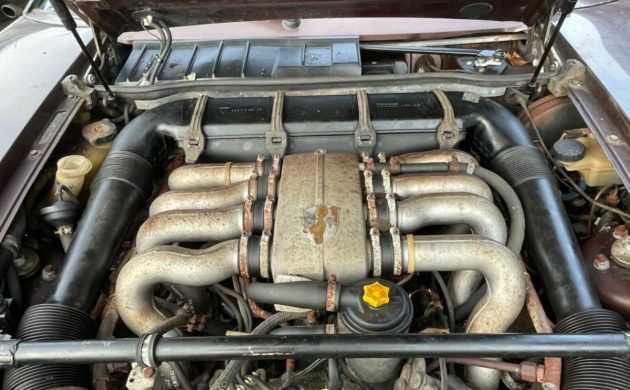 The seller notes the 928 ran well before going into storage, and with a functional clutch and working brakes, it seems likely the 928 may be in even healthier condition than the pictures suggest. Throw in the fact that it's largely complete, with all books, manuals, tools, and the spare tire included, and you begin to get the picture that the previous owners really did love this car, despite its long-term slumber. So, how did it end up in Oregon as a non-runner?  Any number of reasons dictate why good cars get parked, but hopefully this 928 was simply a victim of an owner's old age or change in health as to why it stopped seeing daily use way back in 2001.