If you're among the legions of enthusiasts claiming that all the good barn finds are gone, prepare to be corrected. This is an exceedingly rare Tatra T87, a Czechoslovakian oddball of which less than 3,100 were ever made. These cars seemingly only show up any more when discovered exactly like this, left forgotten in a barn, surely the result of the last caretaker having little in the way of resources to maintain such an exotic machine. Exotic? Yes, exotic, with a 2.9L air-cooled V8 mounted in the rear, producing 85 b.h.p. and capable of rocketing to 100 m.p.h. These days, restored examples command a premium, well into the low six-figure range. Find this astounding barn find here on craigslist with no price listed.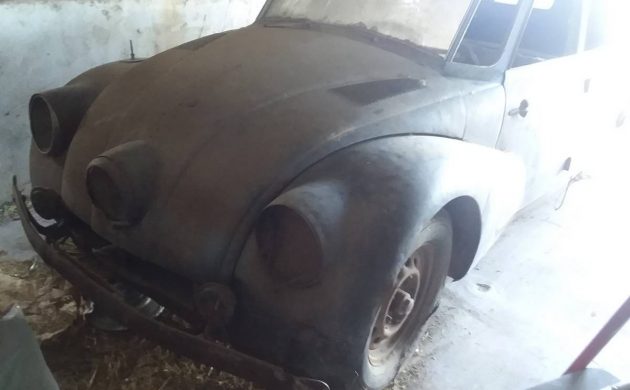 The Tatra's windswept design was as novel as the engineering, for cars simply were not born in wind tunnels like they are now. In addition to the highly respectable power output for the era, the Tatra could also deliver close to 20 miles per gallon. For the era, these were extremely respectable figures, made even more so when you factor in how large the car was. Still, the T87 was a smaller car than its predecessor, and the novel magnesium alloy V8 helped to keep the weight down. With the engine in back and the transmission in the front, the interior was quite spacious. Really, the packaging is incredibly smart.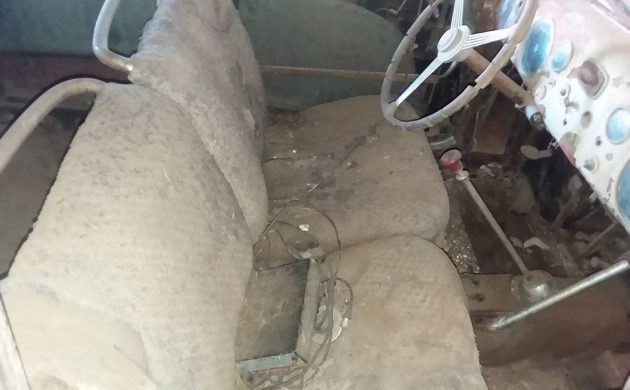 When new, it's safe to say the interiors were opulent. But despite the space created by the drivetrain layout, the suspension was unforgiving, with a swing axle out back that caused undesirable consequences for drivers who put their foot in it without considering the very real handling limits. Inside, there's little doubt this Tatra has been standing for quite some time, and the seller doesn't provide much in the way of history other than slipping in an anecdote about being previously owned by a German field marshal – do with that what you will. Hemmings provided a report that indicated many German officers found out about lift-throttle oversteer the hard way when the car was new.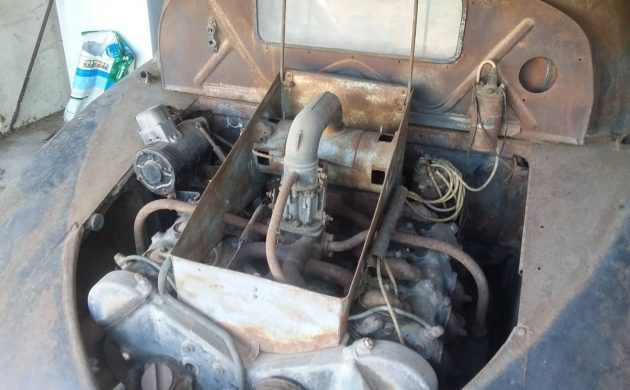 The example seen here is clearly a total restoration project, but one that is surprisingly complete. That's a good thing, because I'm guessing your local parts distributor isn't going to have a set of plug wires or valve cover gasket on the shelf for a T87. The attraction here is the historic nature of the car, along with the scarce supply of surviving examples, particularly in the U.S. Throw in the fact that it's actually a fairly competent driver and it's clear why these cars are almost always restored. Find another one – I'll wait. Thanks to Barn Finds reader Ikey H. for the find.