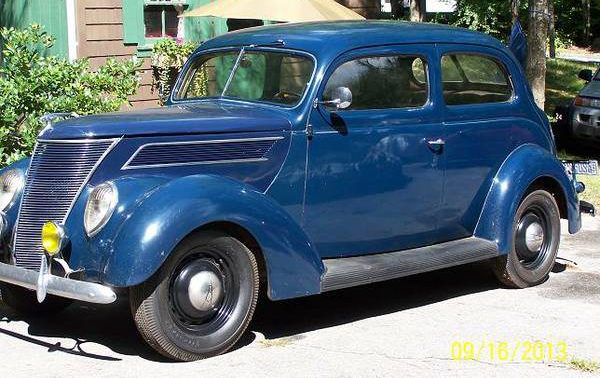 This Ford has been stored since 1959 and at first glance, it looks really nice. A closer look at the ad here on craigslist might leave you puzzled, though. The pictures make it look like a nice car with a really nice interior, although neither looks original. The asking price of $12,500 seems rather high. The pictures in the ad offer very selective views so it's impossible to know what you'd find with a closer look. The seller had plans to build a hot rod and includes a Chevy small block. Thanks to Brian in Massachusetts for this interesting find.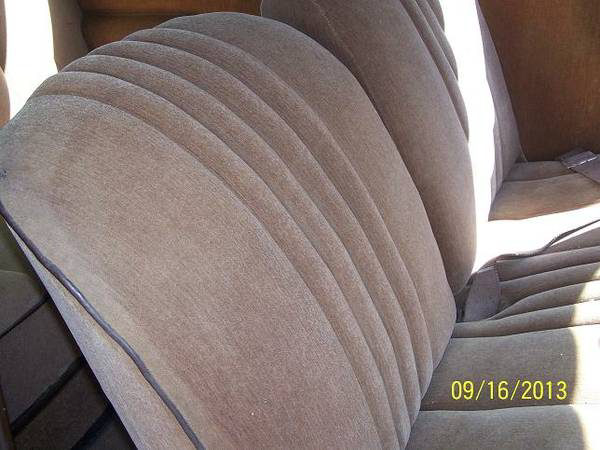 These pictures seem to have been taken several years ago but the upholstery does look nice. It doesn't look original, but it's better than vinyl.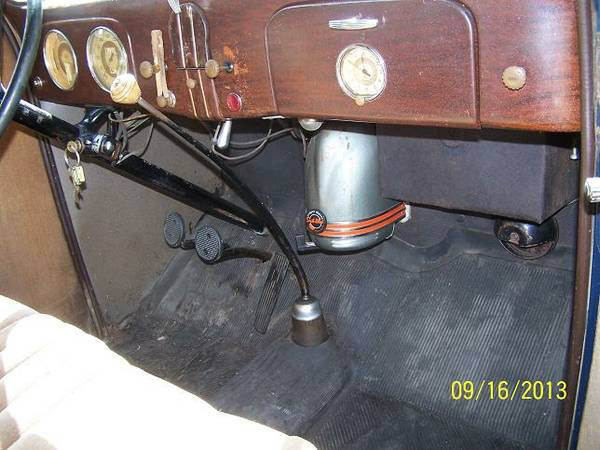 The dash does look very original and the clock works. Hopefully, there's a solid floor under that nice mat.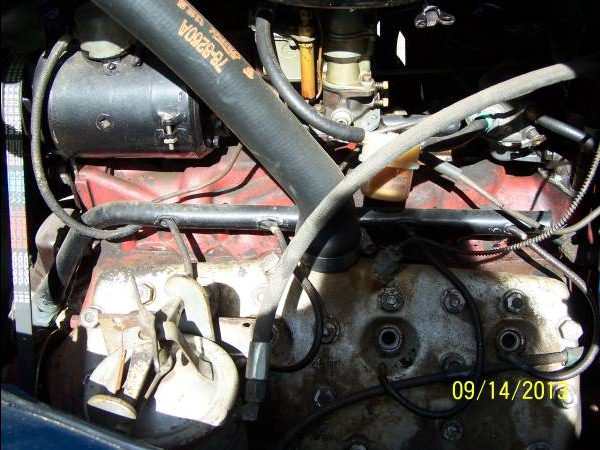 Here's the flathead V8. There's no word on if it runs, or even turns. It doesn't look hopeful if it was stored without plugs in all the holes. The original crank is in the trunk, so some serious work was done on this engine at one time. I would hope that this engine could be salvageable. The flathead V8 has a unique sound and feel that is a big part of what this old Ford is all about. If the paint and bodywork aren't too bad, this could be a great driver as it is. The condition of the Chevy V8 is unknown. This car may have been parked in the 1950s and restoration started sometime in the 1960s or 1970s. Perhaps there were problems with the engine after it was rebuilt and the restoration never completed. There are several interesting possibilities here. The new owner could rebuild the Chevy engine, source a transmission and install it. Then the buyer could update the suspension and brakes. Or, the buyer could just do what mechanical work is necessary and drive it as it is. It will be interesting what ideas you readers have.