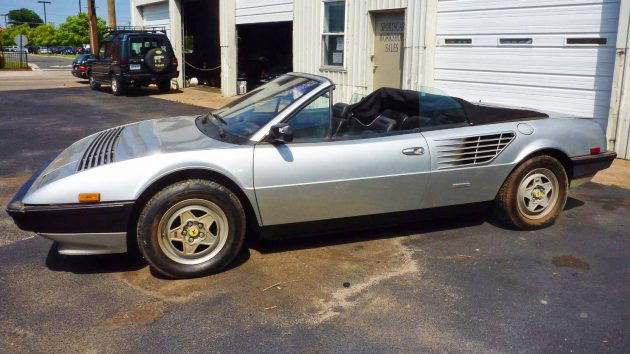 The Mondial isn't necessarily the most desirable Ferrari, but I have a feeling examples like this one are posed to go up in value. Restoring any Ferrari is expensive, add in '80s electronics and it can get down right painful, but as prices go up for more desirable models these V8 cars will go up in value as well. This one has the added benefit of being a cabriolet with original paint, a nice interior and just 38k miles. The seller hasn't tried to start it, as they suspect it needs a new cam belt. Rather than risk destroying the engine by running it with an old belt, they are leaving it up to the next owner to service it and get it running again. You can find this Ferrari here on eBay in Midlothian, Virginia with a BIN of $25k and bidding at $12,300.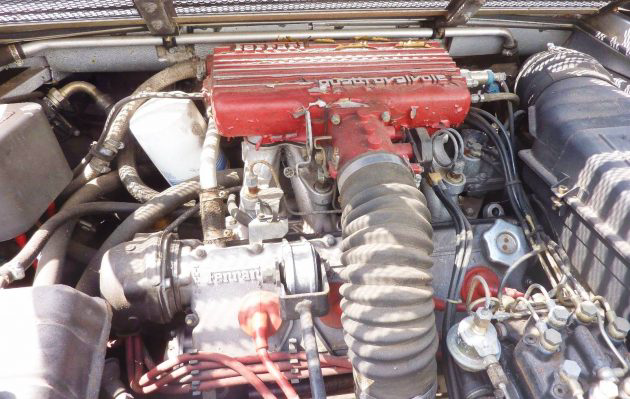 I've heard all kinds of horror stories about changing the timing belt on a Ferrari, but I found a good video here on YouTube showing how to change the belt and it actually doesn't look that bad. I wouldn't call it a simple job, but it looks like something just about anyone can do. As long as the seller can verify that the engine turns over, without any valve interference, and that all the cylinders have compression you should be able to get it running after changing the belt and doing a service.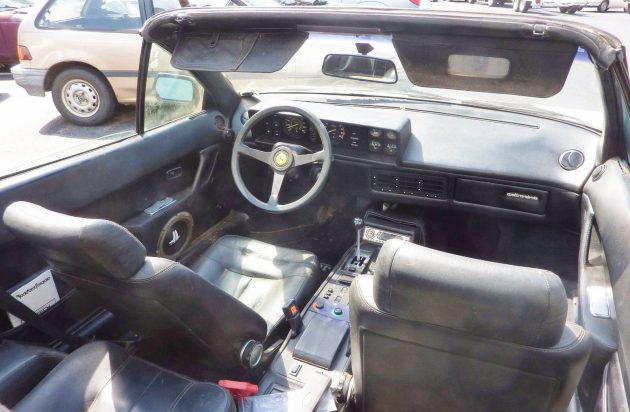 While the drivetrains are always an area of concern with an old Ferrari, you can't go to the junkyard and find a new engine after all, I'm just as cautious with the condition of the interior. The plastic components of the early '80s aren't known for their durability. Thankfully, this car's interior actually looks to be in pretty good shape. The seats need to be conditioned, but seem to be in good shape. I think all it really needs is a good cleaning. Of course, given that the car isn't running, there's no way to know the condition of the electronics, but hopefully everything is working.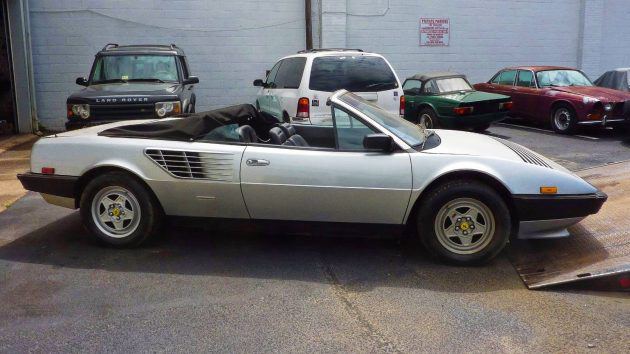 The asking price seems a bit optimistic given the unknowns, but it probably isn't too far off. If the body and paint are in good condition and the engine isn't damaged, you might be able to get it up to #2 condition without spending too much money. It will be interesting to see how bidding goes and what the reserve is set at. If you could get it for under $25k, it could actually turn out to be one heck of a buy!