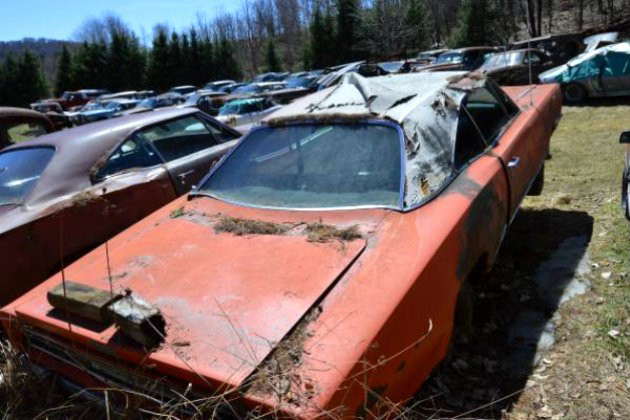 If you're like us, you probably enjoy wandering around old junk yards! It's always fun to study the old heaps, trying to figure out what their story is. Were they wrecked, worn out, or just unwanted? Well if you'd like to bring a bit of the joy of venturing to the junkyard home, this old yard outside of Vermont, New Hampshire is being liquidated. There are lots of great parts cars here, some cars that could probably be saved, and lots of cars I'd classify as yard art. Looking through the photos, I've spotted a large number of Mopars and several other muscle cars. There even appears to be a very nice drag car, but I'm guessing the owner of the yard built it fairly recently. Everything has to go, so if you see something, it's for sale. You can contact the seller or find more info here on craigslist. Special thanks to Michael R for this tip!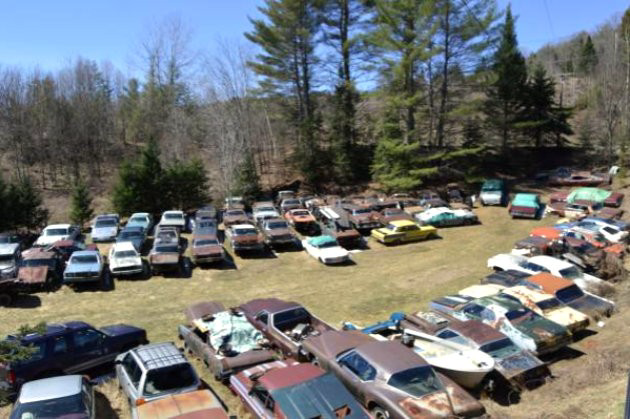 It makes me sad to see collections like this cleared out, but at least the owner is trying to find homes for everything rather than just having it scrapped. As long as their prices aren't crazy, I'm sure they will be able to find homes for the vast majority of the cars, even if they've been picked cleaned already. Heck, I would like to have several of the Mopars, especially one of the Chargers! So which cars from this yard would you like to have?
Have something to sell? List it here on Barn Finds!