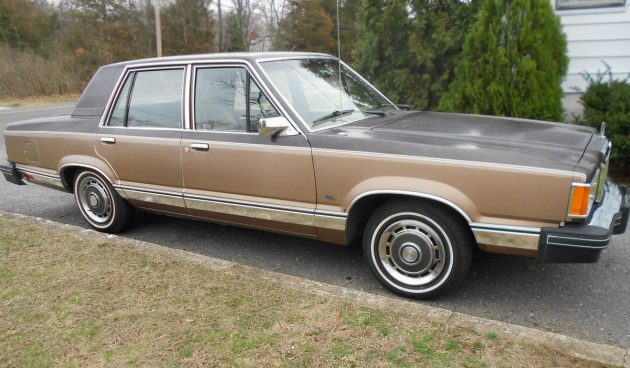 This 1982 Ford Granada was the last gasp for this model. I think that it's a pretty elegant, formal design. This one is on Craigslist with an asking price of $2,500, about 50% more than NADA's "high retail" price. But, this one has a surprise inside. It's located in the Old Bridge, New Jersey area.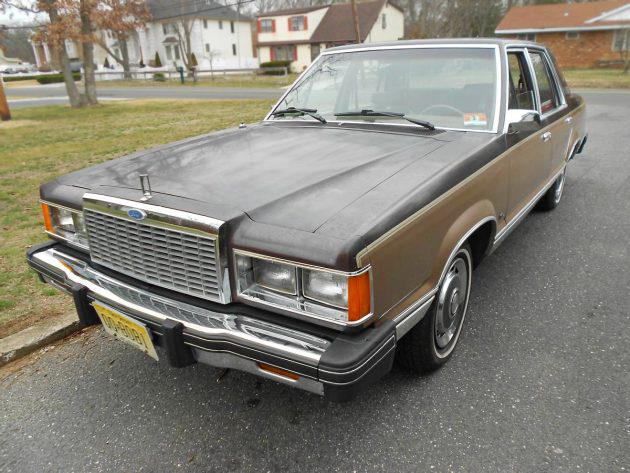 Talk about a total redesign! This car looks nothing like the former Granada, it looks more Lincoln/Mercury to me than Ford. It's, as most of you know, based on the Fox platform which the Ford Fairmont was also based on. In 1983 the Granada was restyled and renamed the LTD.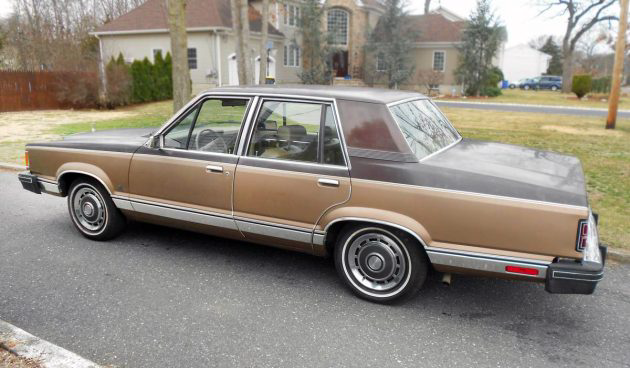 This car appears to be in great condition and the seller says that it has 42,000 miles on it. For an east coast car that has lived through 35 winters, but presumably not having been driven through too many of them, that's pretty amazing. There is a bit of rust lurking on the bottoms of the fenders and I would guess under some of that trim on the bottom.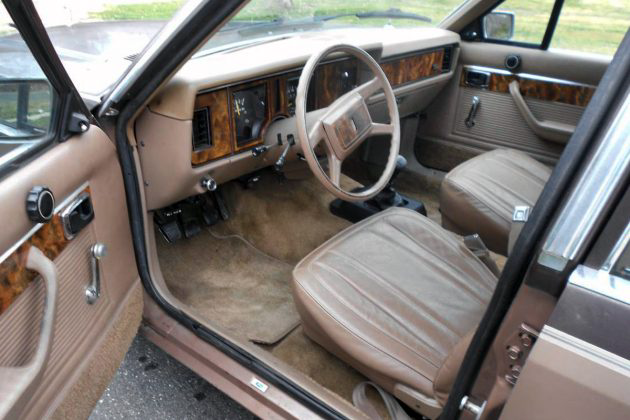 This is probably about as "base model" of a car as it got, with no power windows, vinyl seats, and even no AC. But, as far as condition goes, this one looks like a winner. The backseat looks perfect as does the headliner. You can see the surprise in there, this one has a 4-speed manual transmission! I love a big sedan with a manual transmission, it just feels.. different, fun, cool, strange, unusual. Nobody expects to see a car like this, especially a four-door sedan, with a manual. But, it was only available with the 2.3L inline-four.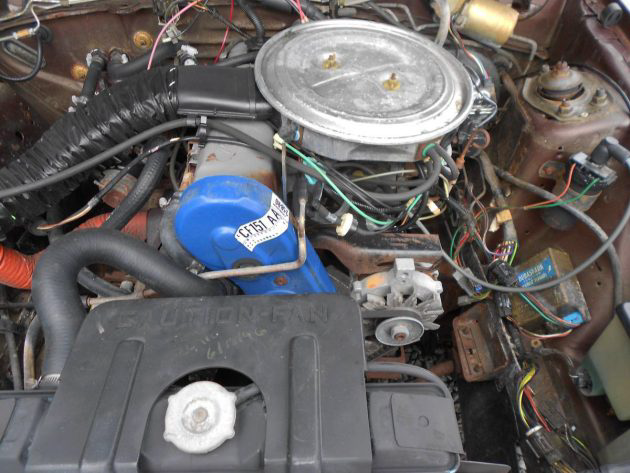 And, there it is, in all of its 86-hp glory. It looks a little rusty under there on some of the fasteners and crevasses, but hopefully it's just surface rust, and the rest of the engine looks great. The seller says that it "runs and drives like new" and I don't doubt that claim one bit. It sure would be fun to have a car like this with a factory 4-speed, but if you're going to use it in the summer to keep the rust at bay, you'll have to roll down all four windows to keep the air moving. Have any of you owned this last-generation of Granada? What do you think about the 4-speed?