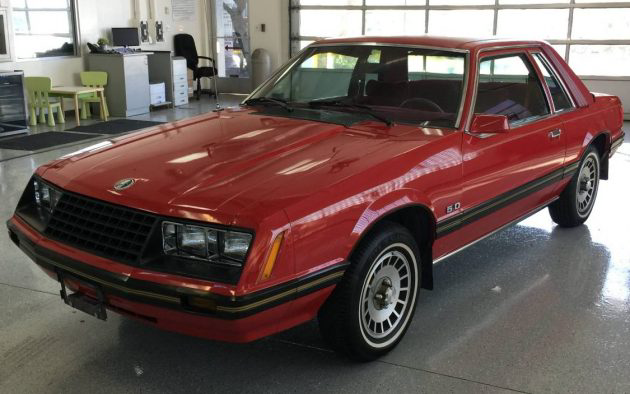 Behold a car that may well be decorating a Ford showroom in the Fall of 1978, stirring up excitement among the sales staff with its all-new design and nifty "5.0" badges. The Pinto-based Mustang II had served its purpose from 1975 to 1978, and this new Mustang promised a return to the glory days when every person of youth or aspiring of youth saw himself or herself behind the wheel of Ford's "Pony Car." Thanks to Pat L. who spotted this one-owner 1979 Ford Mustang 5.0 here on craigslist in Los Angeles, California, though apparently the car is located in Las Vegas, Nevada.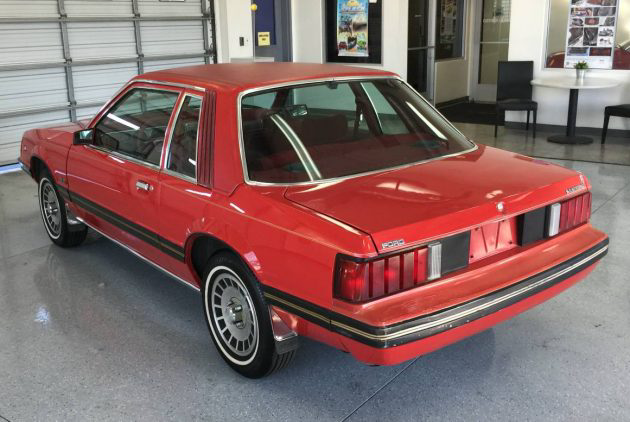 The skinny tires, white walls, mud flaps, notchback body, and abundance of chrome all suggest "practical economy car," and indeed you could have ordered this car with a 2.3L OHC four cylinder engine, or a turbo 2.3, or a 2.8L V6, a 3.3L inline six, or this car's 5.0L (302 cid) V8 making 140 HP and a more respectable 250 lb-ft of torque. Decisions, decisions… Perhaps the original owner subscribes to my philosophy that you never want to roll up to a red light and find yourself next to someone driving the same car as yours but with a bigger engine. After 1979 the 302 took a hiatus from the Mustangs (replaced by the 4.2L V8) until reappearing in 1982.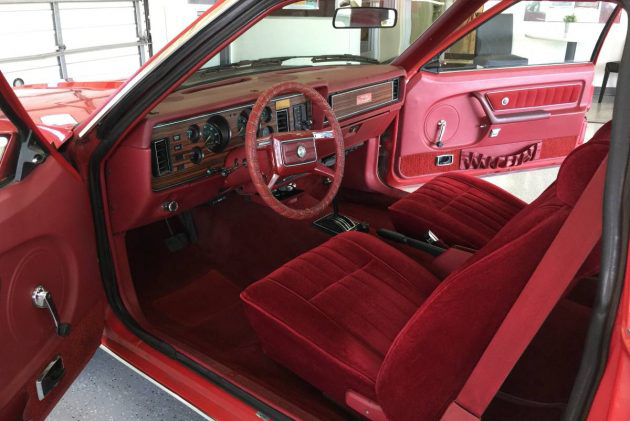 The inviting all-red interior supports decades of care and the seller's claim of having covered a minimal 54,000 miles to date. the Having owned a 1989 Fox Mustang LX 5.0 for 29 years, I notice that the dashboard (through 1986) is completely different from the '87 to '93 version, but the arm rest / door pulls might be the same. The door latches match mine but mounted extremely low in this car. Buttons on the steering wheel indicate factory cruise control.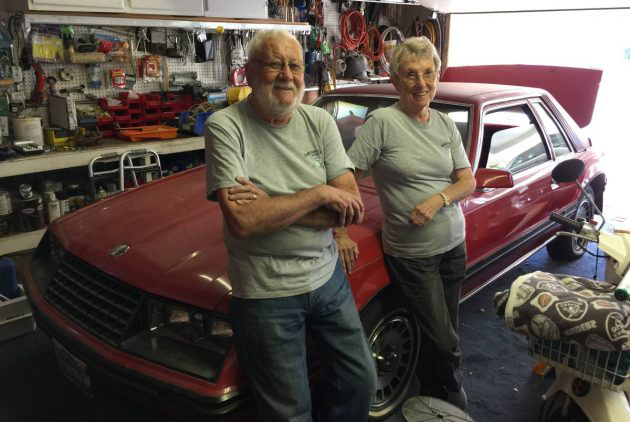 What's not to love about this picture? Happy youthful people and their Mustang. After a long and apparently happy life their nifty red notchback is ready to find another loving home. Personally I could picture the new owner or owners, perhaps in their fifties, looking at this car and admiring it just as it sits, driving it gently along scenic byways, visiting car shows, and occasionally "blowing the carbon out" for kicks. What's your vision for the next chapter of this Mustang's story?
Have something to sell? List it here on Barn Finds!