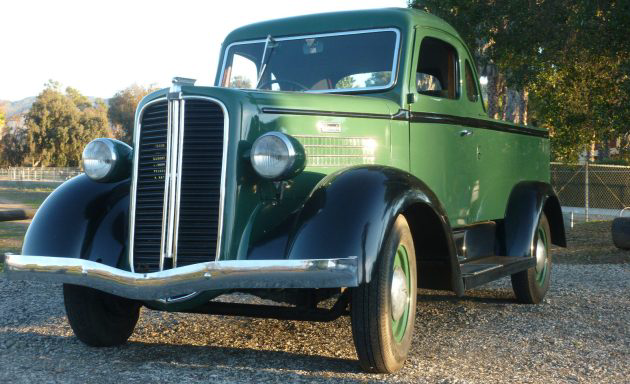 The coup utility, or ute as they are known in Austrailia, has been very popular for many years. There were a few in the US that were also popular, like the El Camino and the Ranchero. Beginning in 1934 with Ford, the Australians created utes out of everything from Austins to Valiants. The styling of this truck is very similar to other utes of the time, especially the top with the quarter window. Peter R found this one listed on eBay and it is a puzzle. The Stewart Motor Corporation was founded in Buffalo, New York in 1912 and ended production in 1941. What car could this ute have been based on? Stewart built cars for a short time in their early years but wasn't building cars in the 1930s. There is no mention nor are there any pictures of this little truck anywhere in their literature or advertisements.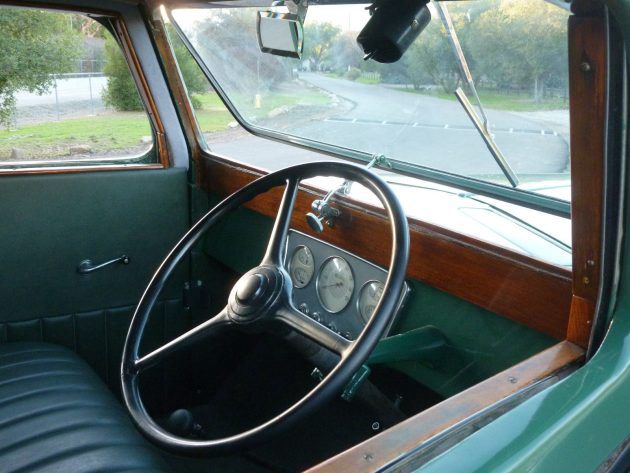 The restoration was beautifully done and looks typical for a car of the era except perhaps for the upholstery.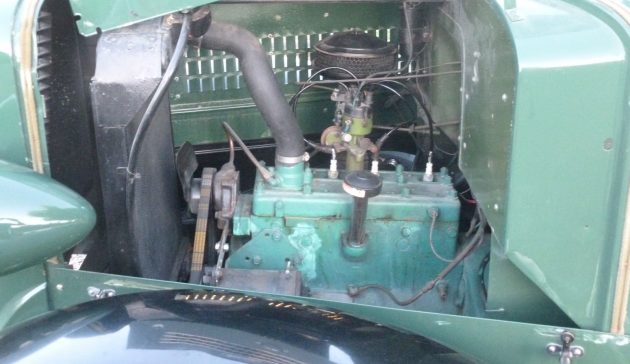 Does this engine look familiar to anyone? Could it be a flat head 4cyl Lycoming engine? Perhaps one of you can tell us about it.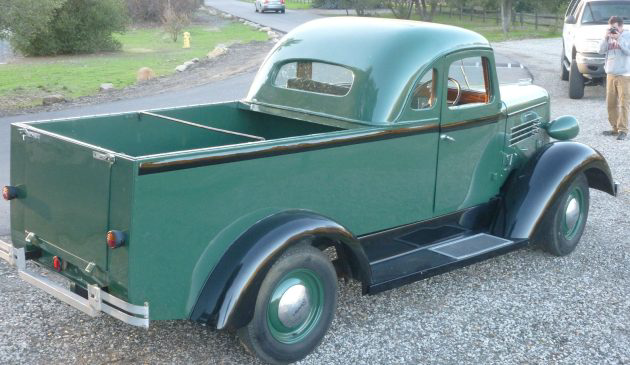 Here's that familiar ute roofline. How do you think this truck came to be? Those hubcaps say Stewart and the badge on the hood is in the correct Stewart script. After the first Ford utes in 1934, many manufacturers started building them, but they were Austrailian companies. It's difficult to believe a manufacturer of large trucks in New York would develop a ute from scratch when they don't have a car or pickup to start from. It's going to be interesting to hear what you think. Thanks to Peter for finding this fascinating puzzle. Wouldn't this be a fun little truck to have?