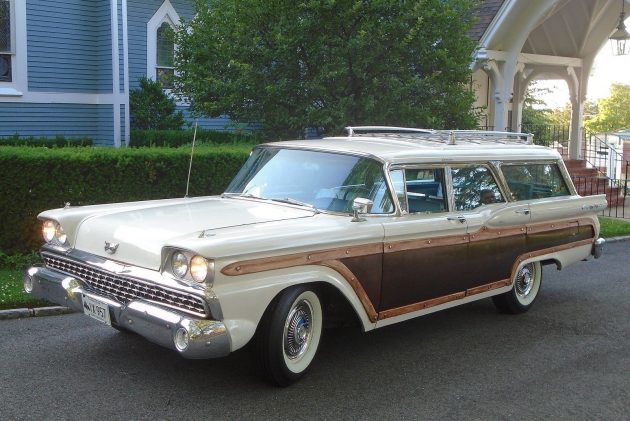 Claimed to have been special ordered new by a Ford executive, this '59 Country Squire wagon is certainly loaded for bear, with power everything, factory air, and a numbers-matching 352-cubic inch Thunderbird V8. Showing just 60,000 miles and wearing original paint, you can find this Oyster Bay, New York-garaged luxe hauler here on eBay with an unmet starting bid of $21,000.
It wasn't until the late '50s that the lines between lesser and luxury marques began to blur as mainstream brands like Ford began to offer more optional equipment. At $3,076 to start, the V8 Country Squire was already the most expensive '59 Ford other than the Thunderbird, and on top of that this car's various accessories added somewhere around $1,000 more—the Select Aire A/C was $404 all by itself—making this one pricey wagon when new. The seller describes this as a "Top Brass Ford Executive Car," and there may be something to that; there actually was a program for high-level executives to order cars, usually highly optioned, at a steep discount (or sometimes no cost at all), and these cars were affixed with a brass tag noting their special status. Unfortunately, these tags were usually removed once the cars were retired from executive service and before they were resold, so it's unclear whether the seller has any documentation that this was an actual brass tag car, or if it's just lore or an assumption based on the high spec.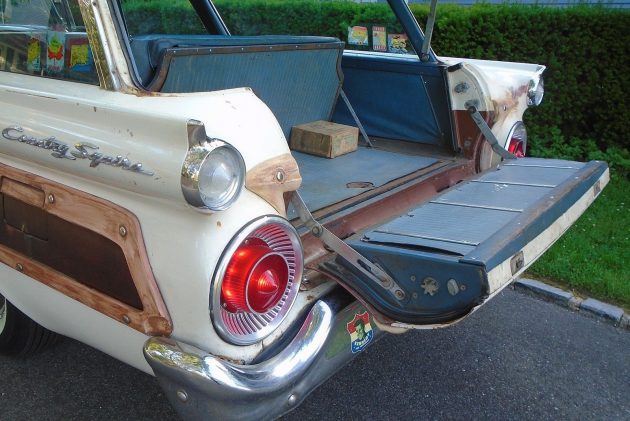 Somehow the seller also believes that the brown-painted door jambs, which are said to be original, are also a signifier that this car was a brass tag special order. Where that comes from, I'm not sure, but it certainly is odd. Speaking of brown bits, the faux wood panelling has been redone, but, to the seller's chagrin, not well. Fortunately, the fiberglass "timbers" surrounding the Di-noc vinyl are said to be structurally sound and shouldn't be too difficult to properly refinish. The original paint has rubbed thin in places, but I think I'd leave it alone, and the period bumper and window stickers are a fun touch.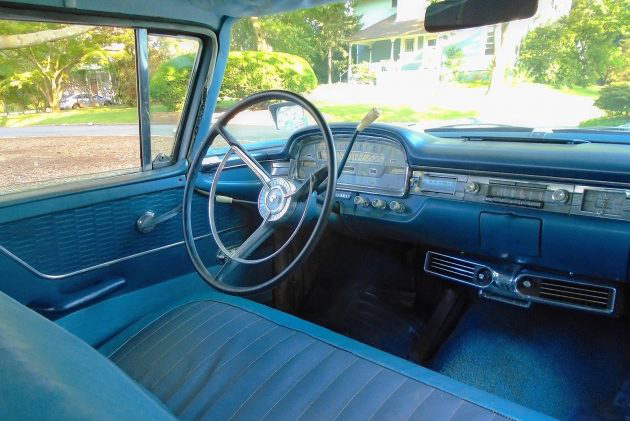 Pricey then, the $21K ask feels a little stiff now, too, but there's no denying that this is a desirably equipped wagon in very original condition with an appealing amount of patina. What's your take—is this top brass wagon worth top dollar?