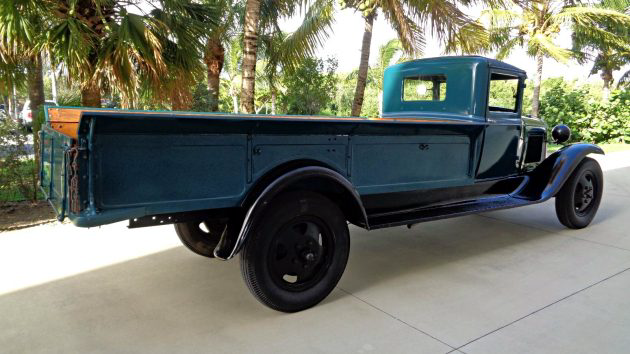 A classic Ford truck isn't that rare of a sight as they are popular and well cherished, but this oddball long wheel base truck is certainly an uncommon sight. With production beginning in January of 1931, and ending in February of 1932, the Ford AA Express truck with the 197-A body is a rare and strange looking truck for sure. With a 157" wheel base, this truck was not made for tight city streets. Restored in this 1980's, the seller claims to know the entire history of this Ford, and that it is still a nice restoration, but with a few scuffs, and minor wear. With 6 days remaining bidding has risen to $5,600. Check out this lengthy Ford here on ebay out of Millstone Township, New Jersey.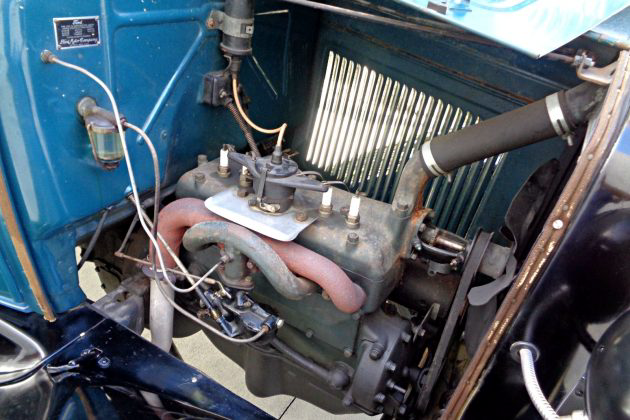 Despite a restoration that happened over 27 years ago, this Ford is particularly clean. The simple flat head 4 cylinder engine is a runner, and is mostly clean with a few paint chips, and some mild rust out of the coolant passage on the head. The gas reservoir on the fire wall is crystal clear, and the paint in the engine bay itself is very nice. A little touch up work would spruce up the engine, but it could easily be left as is and enjoyed.
The interior is basic, although crisp and clean with a lovely shine. Virtually mint, this interior is ready for whatever long haul you may have. The only flaw to point out is a rip in the upholstery on the drive side of the bench seat.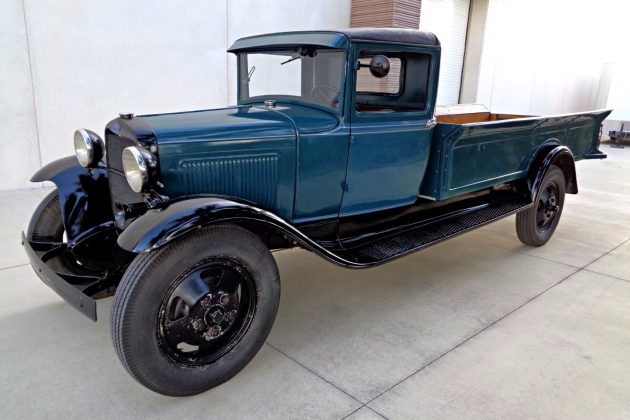 From this angle it is easier to appreciate how long this truck really is. It would have been wonderful if the seller elaborated on this trucks history, and what it was used for originally. There is no rust in sight, and the paint shines nicely. The seller mentions some minor scuffs and wear, but overall there isn't anything apparent in the photos. One thing that bothers me about this truck is that the lower portion of the driver side door appears to be a different shade of blue. Perhaps it is the angle of the image, but it does seem the paint is off. Also it could be another lighting issue, but there appears to be a dent in the back of the cab as if something from the bed bumped the cab. Again, I can't confirm this for certain, because it could certainly be a lighting illusion. Beyond those concerns this truck presents well. More than long enough to carry a long canoe, the wooden planked truck bed is beautiful with no rot, or any serious damage. With a wheelbase and a bed this long, what would you do with this unique classic Ford?