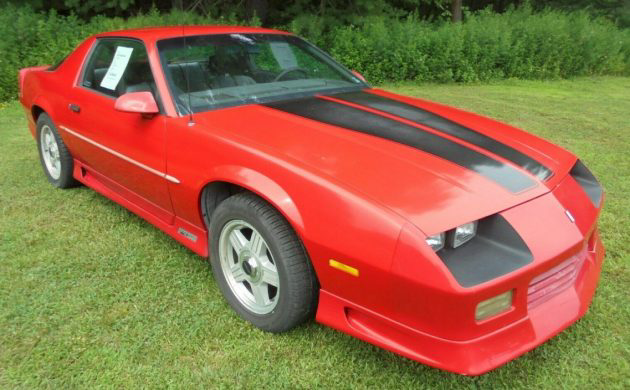 Finding a third-generation Camaro in decent shape is a challenge. There are plenty on the market but they are either pristine high dollar examples or cars that have been beaten on with a list of poorly executed modifications. Finding a clean original car that is unmodified is rare, particularly in some parts of the country. This car is a great starting point for someone looking for a project. Although it's not perfect, low mileage, original paint, and last year of production make this Camaro appealing to many. Check it out here on eBay in Nuremberg, PA with a BIN of $5,000.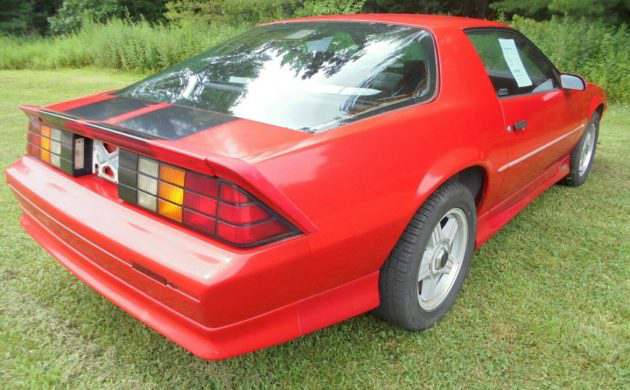 1992 was the final year for the third generation Camaro, '93 saw a complete redesign. This Camaro design saw virtually no appearance changes since its introduction in 1982. This is a 25th-anniversary car but that didn't mean anything special except for some badging on the RS package. The current owner recently purchased the car from the original owner who parked it in 2010. The original owner obviously cared for the car because the paint and interior are original and it only has 71,136 miles on the odometer. According to the ad, there is some rust that will need to be dealt with. I like the fact that there are no T-tops or sunroof to deal with.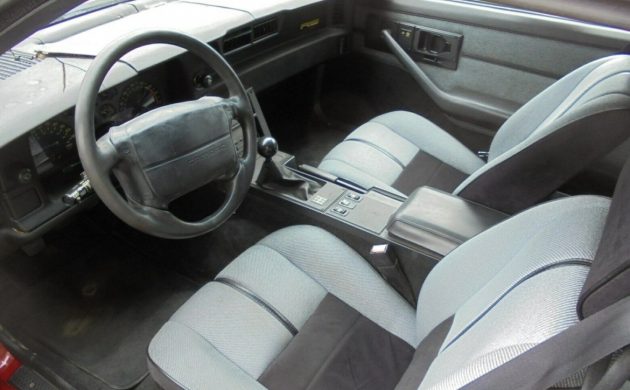 The car is pretty consistent inside and out; original and in need of some TLC. The seats look ok, but the dash and steering wheel are worn/weathered. These early nineties airbag steering wheels are always big and bulky looking in my opinion, most car manufacturers were like this back then, not just chevy. I would try to find an alternative replacement but that would mean losing the airbag. The five-speed manual is a very welcome sight in any third-gen. Camaro.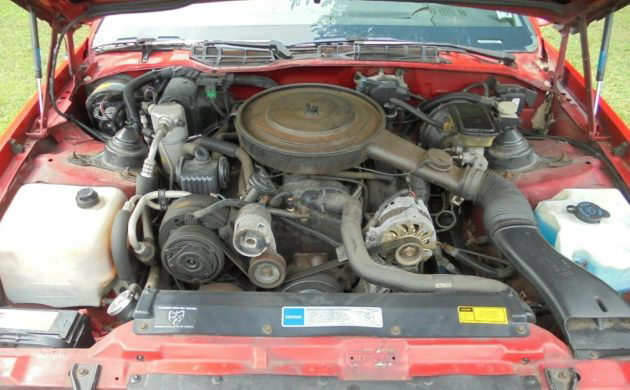 If you were hoping to see a tuned port 5.7 I hate to disappoint you. Here we have a 5.0 (305) throttle body injected V8 that produced 170 HP when new. Where it lacks in performance it gains in reliability. With only 71K it should be good for many more miles and with the 5 speed, you will still have a fun driving experience. Keep in mind this body Camaro could be had with the Iron Duke 4 Cylinder from '82-'85 so performance could be worse. The ad says the car runs and drives on the lot, leading me to think some work is needed before taking it on the road. I like this car, I think it would be perfect as a first car for a young gearhead or this could be a great starting point for restoration and an LS swap, the choice is yours.