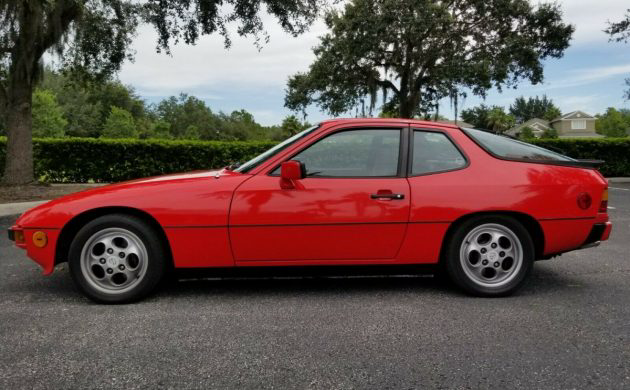 I'm sure many people have – or want to have – forgotten about the Porsche 924. There was, however, a late variant you may have not even known existed, much less have forgotten about – the 924S. This 1988 Porsche 924S was sent in by a Barn Finds reader who found it here on eBay in Land O' Lakes, Florida. After 11 bids the current high bid is $6,900, but the reserve has not been met.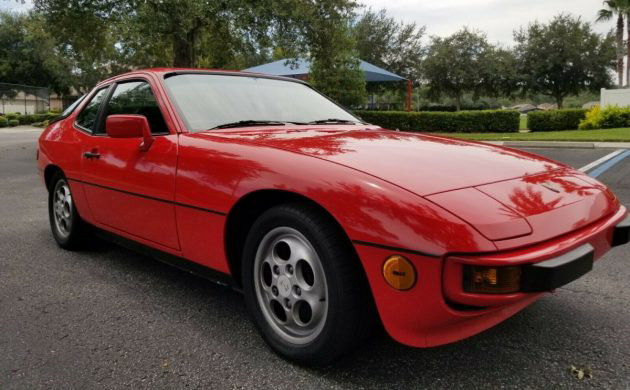 While not quite a wolf in sheep's clothing, the 924S was a bit unsuspecting as it received the 2.5L like the 944, albeit a detuned version. The 924S served as the brand's "entry level" model not unlike the 924 before it did. Porsche built the 924S for just 3 model years – 1986 to 1988. They were imported to the US for just the last 2 model years. There were 9,137 that found their way to the US and only 2,190 of those were from the 1988 model year.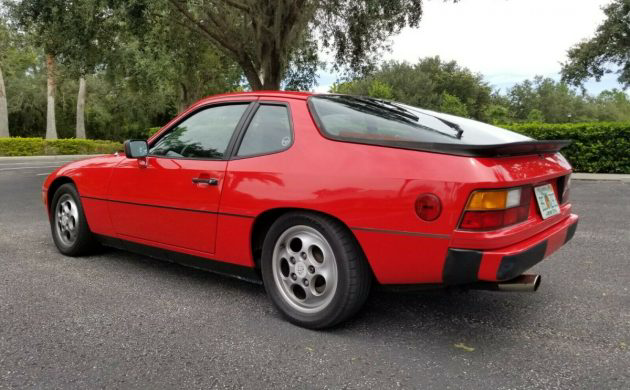 This Porsche is wearing its original Guards Red paint which appears to have aged rather well over the past 32 years. Having covered just 74k miles in that time probably helps too. It's claimed to be very original as well as accident and rust-free. In case you have extra garage space you don't know what to do with, the seller says this Porsche "comes with extra set of OEM Porsche dial wheels/tires along with original rear bumper guards."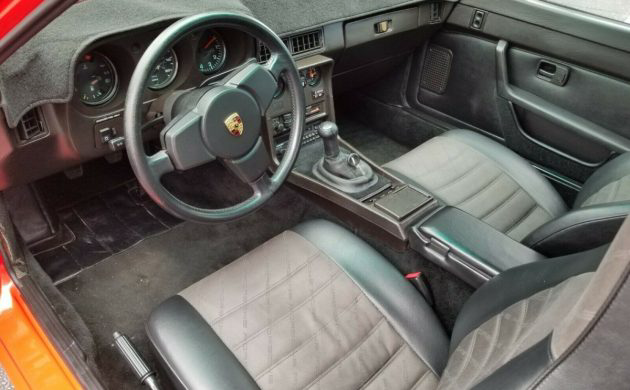 The black interior looks a bit faded, but I don't see any signs of excessive wear. The carpeted dash cover leads me to believe it's concealing damage, but perhaps it was installed to protect the dash. The seller provides a lengthy list of interior originals – windows, radio, shifter boot, Porsche sunroof holder leather bag, Porsche tool kit with jack set and spare tire, among others.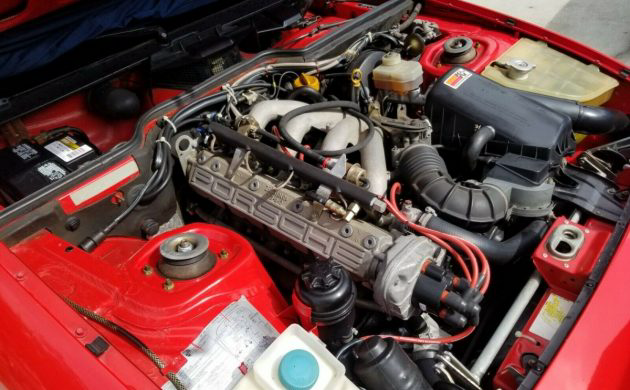 Under the hood is that 2.5L straight-four rated at 156 horsepower. Power is sent to the rear wheels by a console-shifted 5-speed manual transmission. Another lengthy list provided by the seller is that of recently completed mechanical work. It's outlined in the auction listing, so I won't regurgitate it here, but the seller says they have receipts totaling over $10k over the past 3-years.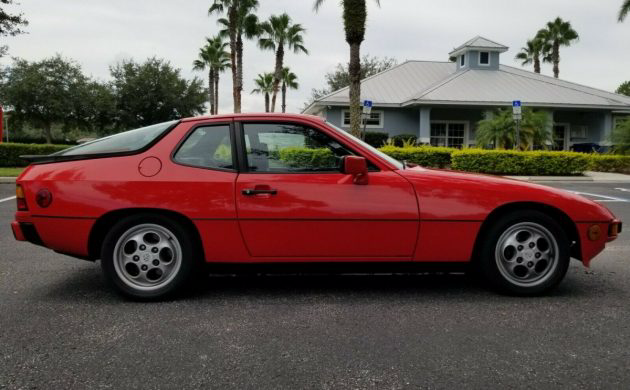 With low production numbers opportunities to own a Porsche 924S aren't common, especially if you want a 1988 example. This one looks to be clean, original, and well-maintained. If you're one who didn't know this Porsche model existed, does it appeal to you now?