Could this be the lowest mileage 1965 Pontiac Bonneville still in existence? Well, the seller thinks it may be. The car is dusty, but the interior looks pristine and the odometer is only showing 7,771 miles. The owner has kept the car in their shop since 1984, but they are getting older now and have decided to let it go. It's located in Louisiana and is listed here on eBay with an eye-watering asking price.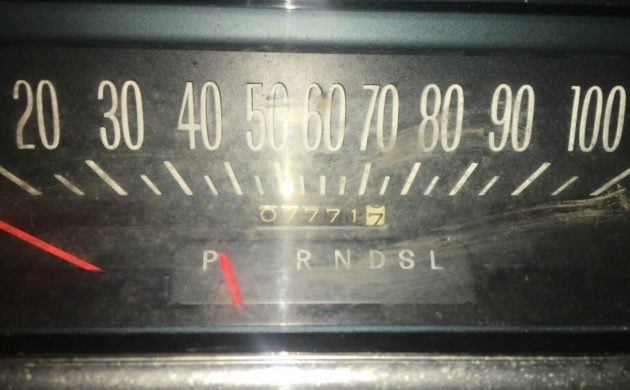 Here's a shot of the odometer. Is it 7,771 or 107,771? With only five digits, the only way to verify mileage would be through documentation and assessment of the condition. The seller doesn't mention paperwork, but it wouldn't be much help anyway since the car has been parked for the last 35 years. So, we will just have to go off condition.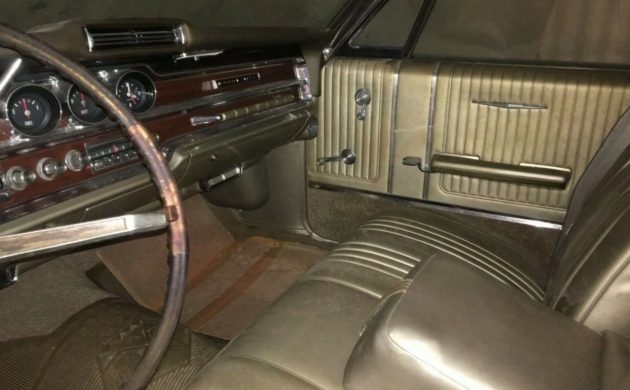 Apart from being dirty, the interior does look exceptional in the limited photos provided. The gold vinyl appears to be free from cracks and the carpet looks new. The seller mentions that the steering wheel hasn't even split as these are known to do. There appears to be some discoloration, but that might just be grime?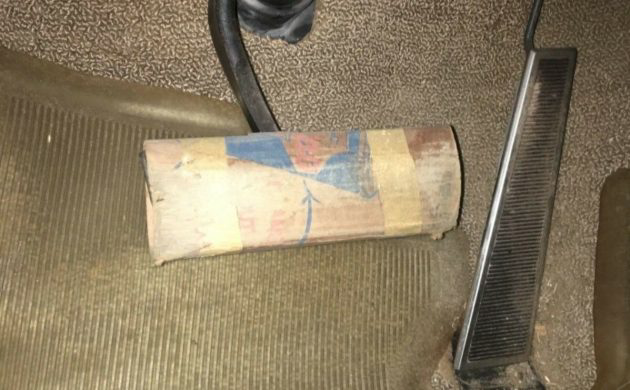 One good place to look when trying to determine mileage is the brake pedal. A lot of wear could easily discredit a low-mileage claim. For some reason this pedal is covered in cardboard though. The seller mentions that the previous owner loved the car enough to do this and keep the carpets covered.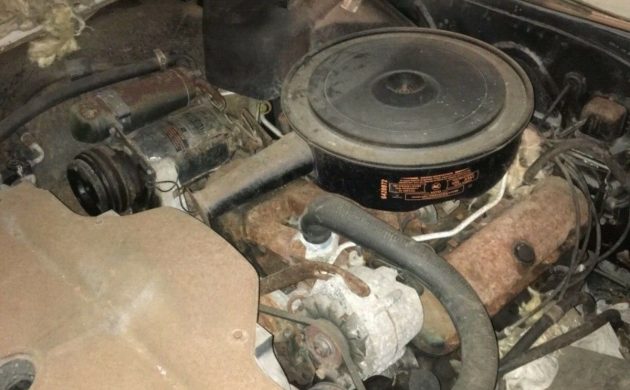 Unfortunately, the current owner's storage conditions do not appear to be as loving. There must have been some humidity in the building because many of the painted surfaces are showing corrosion. That is a 389 4-barrel in there and it sure doesn't look low-mileage anymore. That's a shame too because that's a good engine.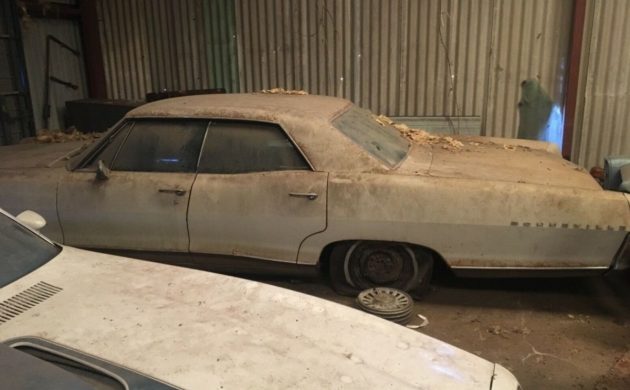 That extra pair of doors makes the price tag even harder to swallow. This one would be a real gamble because you can't tell what's lurking under all that dust. The body might clean up like-new or it might be rough. This may very well be the lowest mileage Bonneville still around, but does it really matter at this point? Let us know what you think in the comments below.
Have something to sell? List it here on Barn Finds!