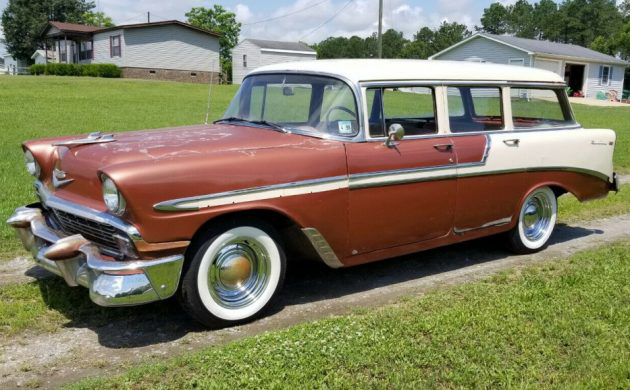 Someone in Garysburg, North Carolina has decided to sell their 1956 Chevrolet Bel Air Beauville nine passenger station wagon. While the exterior shows patina, the station wagon packs a LS Swapped V8 under the hood. With three days remaining, the car is listed here on eBay with a current bid of $6,900.
The 5.3 liter Chevrolet LS V8 is fuel injected and has been recently tuned up with new injectors, coils, wires and exhaust. Power is delivered to the rear via a 4L60e automatic overdrive transmission. The wagon has new fuel lines, an inline electric fuel pump and still uses the original fuel tank.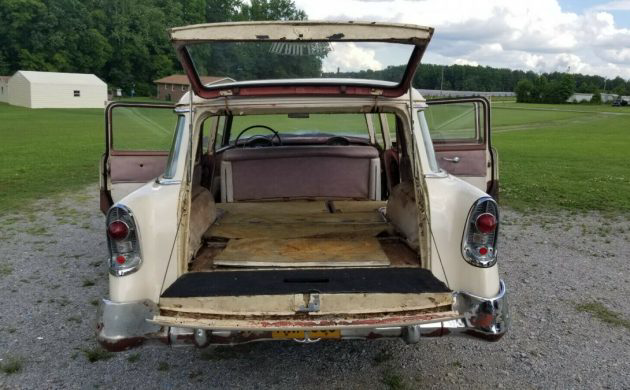 The body seems to be a different story with the seller noting that it has bondo and rust in several areas. The car sat for 20 years off the road before a prior owner swapped the drive train. Most of the rust is in the rockers, floors and the bottom of the doors. The driver's door class is cracked and the paint is dull. The doors and rear hatch are said to work fine.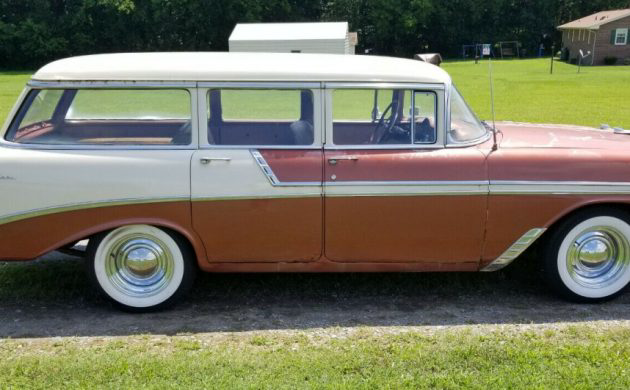 The new tires and chrome steel wheels looks good. This classic is said to run and drive well. Nine passenger station wagons don't seem to come around too often. With a little work, this car could be a fun driver. Do you think bidding will go over $10,000?