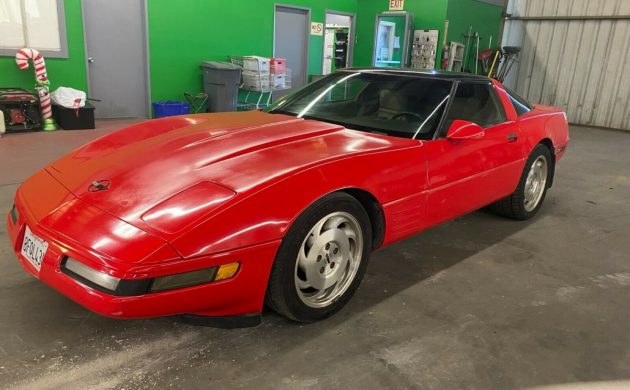 This 1993 Chevrolet Corvette boasts an LT-1 350 cubic inch power plant and 6 speed manual transmission. The seller has listed this car at no reserve here on eBay. The Corvette is located in Moreno Valley, California and looks great from 10 feet. The new owner may be able to get a good deal on this LT-1 Corvette but will need to address some cosmetic issues with dull paint and worn out seats. Currently, there are two days remaining in the auction and the car is bid to only $3,650.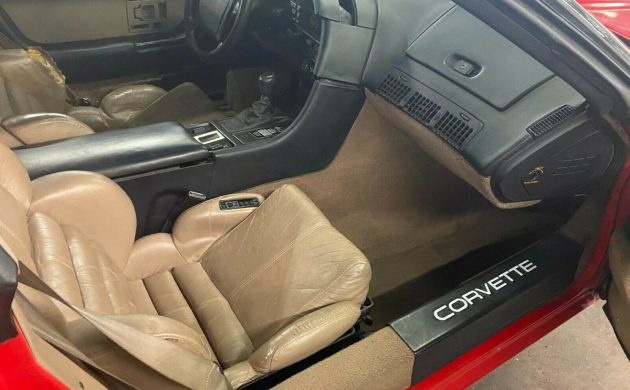 This is the nicest angle on the interior but with closer inspection, you can see the driver's bolster is exposed and the power seats are creased and heavily worn. The odometer on the car shows 129,000 miles which the seller claims is low miles for this year car. Well, it may be low miles for a common commuter car but not for a sports car. There are a number of interior fit and finish problems as well as a door handle that will need to be repaired. The light tan interior contrasts well with the red paint. The carpet does look nice.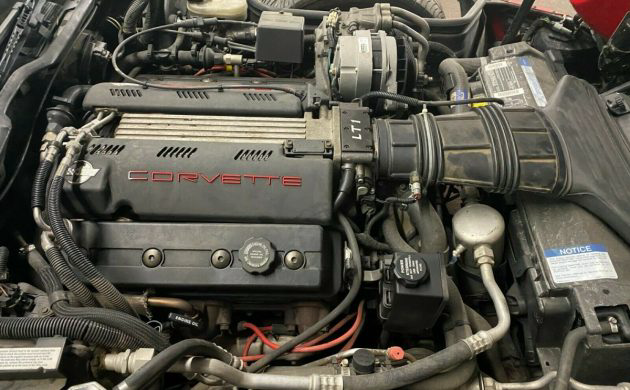 Sitting up front is the respectable LT-1 5.7 liter Chevrolet V8 backed by a 6 speed transmission. The factory rating for the LT-1 was 300 horsepower and 340 lb ft of torque. The optional engine for 1993 was the ZR-1 which produced 405 horsepower and 385 lb ft of torque. This Corvette is said to run and drive nice. The tires have about 40% of the tread remaining and the new owner may need to rebuilt the brake system. While the seller notes, no previous wrecks or repairs, time has taken its toll on the usual suspects. The weatherstripping is dried and hard and will need replacement. The windshield has vertical cracks. The seller states that the car has always been stored indoors but I don't know how you verify that based on the condition of the paint.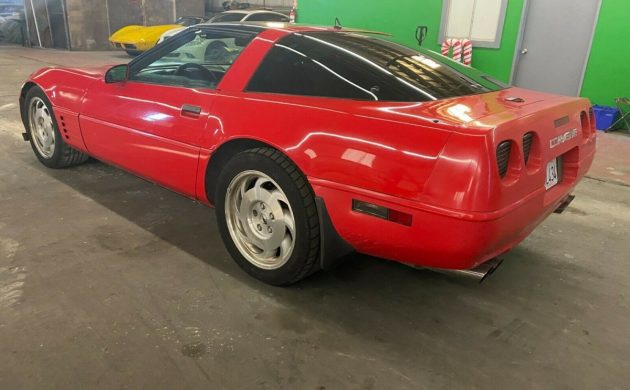 The original paint has not held up well on the hood and a few other places on the body. The clear coat on the wheels is also peeling and one of the caps is missing. The California sun can do some damage if a car is exposed to it for long periods of time. At the end of the day, this is a driver but mechanically solid car. For cheap money, you can have a lot of fun.