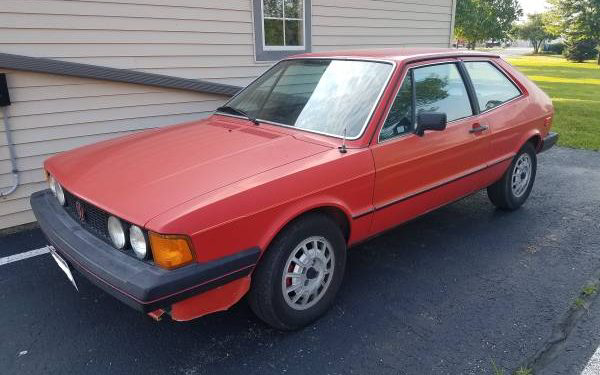 Although sharing many parts, including the drivetrain, with the somewhat common MKI Rabbit/Golf, the first generation Sciroccos are much harder to come by.  Being the last year for this body style, this example sports a 5 speed manual transmission as a standard feature, and a Golf sourced 1.7 liter four cylinder as opposed to the earlier 1.5l powerplant.  This California native 1981 VW Scirocco is available here on craigslist for $5,000, and while it is now located in the rust belt state of Wisconsin, it remains rust free, albeit a little faded from the California sun.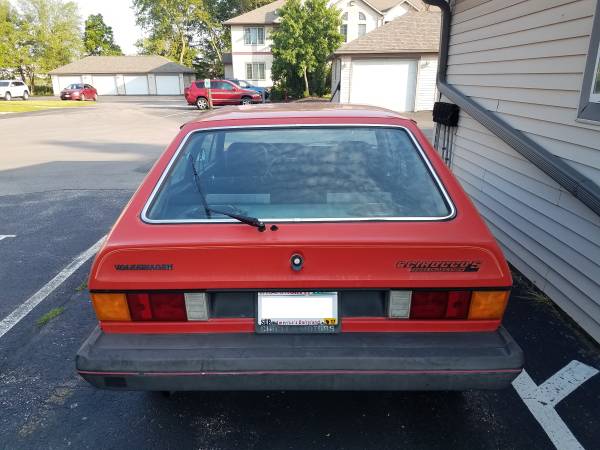 In the rear of this Scirocco, more than anywhere else, the similarities to the Golf are evident.  The rear hatch and window have a similar design, which was completely changed with the introduction of the MKII.  In fact, if the tail light assemblies look the same as a Rabbit or Golf, its because they are interchangeable!  There are many other interchangeable with the Rabbit/Golf as well as the Jetta, which both share the VW 'A1' platform with the Scirocco. From this view you can see the only visible indication of the slightly upscale 'S' package, which included A/C and five alloy wheels, including the full size spare.  Something that distinguishes this U.S. spec Scirocco is the massive bumpers, front and rear that were a true sign of the times in the late '70s and early '80s when these cars were built.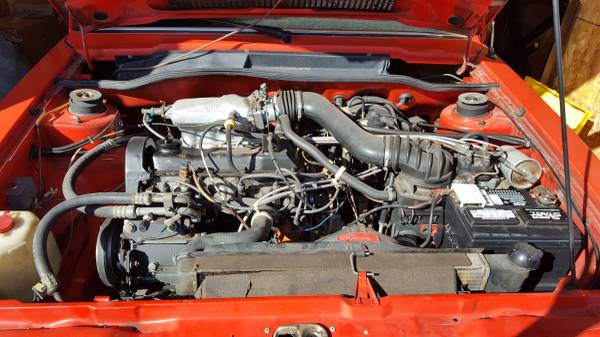 The engine bay of this VW has managed to stay quite clean throughout its roughly 138,000 miles.  This run of the mill Golf sourced four cylinder was available in a few different horsepower configurations, but they all seem to be in the high double digit range.  While you won't win any races (except maybe against a Rabbit of the same vintage), you should still be able to expect a sporty ride from a lightweight car with a manual gearbox.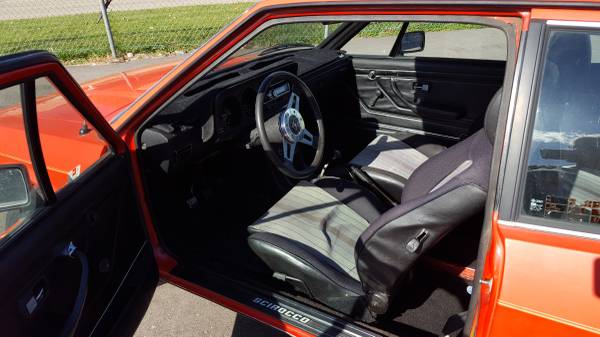 While the only interior picture included in the ad does not show everything, there do not seem to be any noticeable tears, stains or missing parts.  Although there seems to be a carpet dash cover, so expect some possible cracking and sun damage to the dash pad.  How would you put this rare Volkswagen to use, a very economical yet fun and eye catching summer daily driver, or restore and only drive to car shows?
Have something to sell? List it here on Barn Finds!