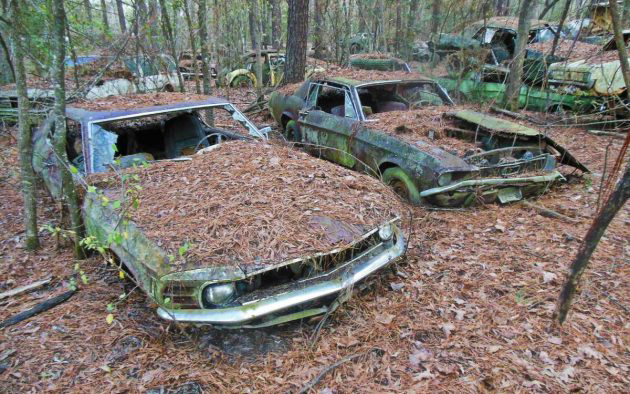 A few days ago, a massive hoard of classics surfaced in Houston, Texas. They were left out in the woods, so they are all in pretty rough shape, but it would be worth taking a look just to see all the Mustangs. There are nearly 70 Mustangs alone, with quite a few Fastbacks. The seller doesn't say how much they are asking for each car, but they state that prices start at $100 and go up from there. Be sure to take a look at the complete list of what's present here on craigslist. Special thanks to Jim B for the tip!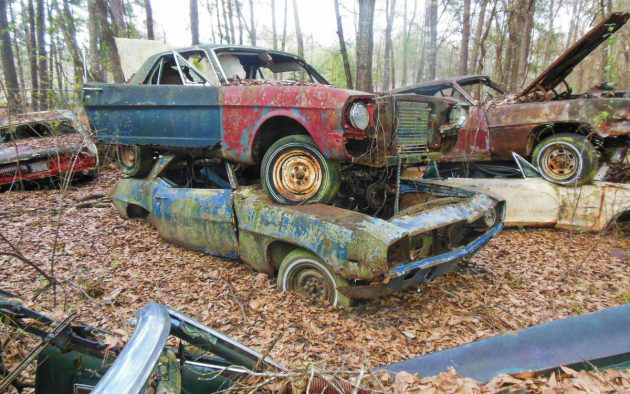 While I'm sure the Mustangs and Camaros are the most desirable cars here, there are lots of VWs and even a few Volvos that might be worth looking into. The seller states that a few cars have titles and there are a few cars worth restoring, but the vast majority are parts cars. They posted info on each car's condition and whether it has a title, so you at least have a basic idea of what you are getting into.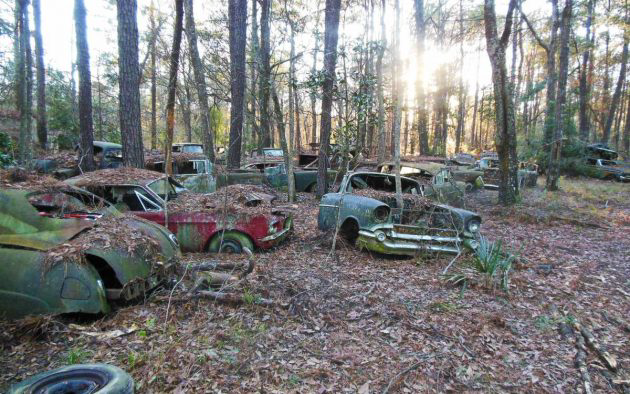 I wouldn't mind visiting this hoard, just to see it. It's rather dramatic given the location and condition of the cars. There's no shortage of rust or moss, so I'm sure there are some great photo opportunities here. If you happen to go take a look at one of the cars, please let us know how it was and if you take any photos be sure to send them over! And if anyone happens to know the story behind this hoard of classics, please share it in the comments!