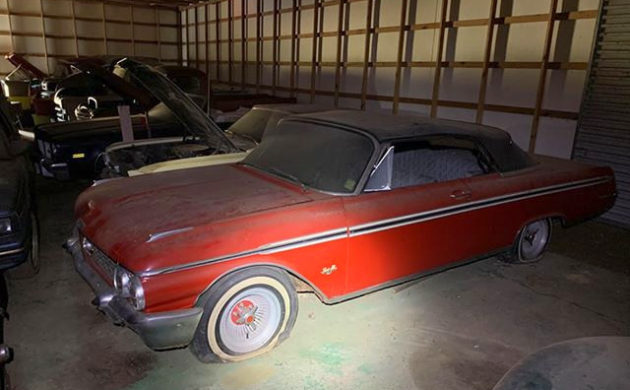 Reader James M recently received a tip about a massive stash of cars in a barn in Northern Georgia from a family friend. The owner of this barn passed away about a year ago and their family has decided to sell the entire collection! James works for a dealership in Georgia and he is negotiating with the family to possibly buy all of the cars, so he's keeping the location under wraps for the time being, but he thought we might all enjoy a quick look.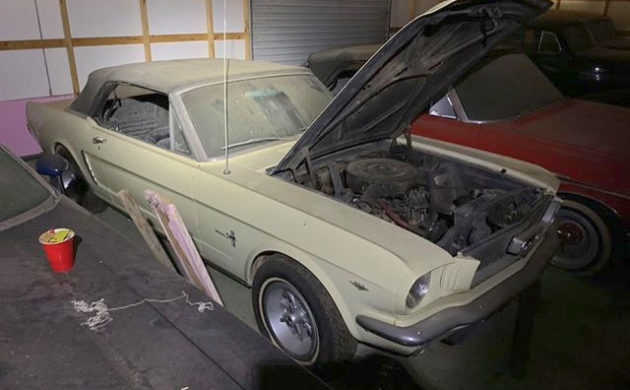 From James – These vehicles have been sitting since the mid-'80s. And a lot of them have that '70s vibe and mods from back in the day. The owner passed approx a year ago and now are being sold off. Part of the stash is a '64.5 Mustang, '62 Ford 390 4spd Galaxy Convertible, '68 Torino GT, '64 Sport Fury, '69 Pontiac Catalina Convertible and another 17 interesting finds.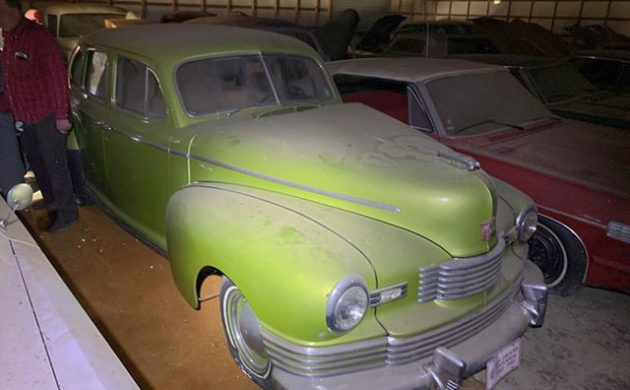 What a great find! I won't lie, I'm a bit jealous of James. It would be amazing to just wander around this barn to look at each car and to wonder what it's history and story is. I want to thank him for sharing this find with us and we want to wish him luck! Hopefully, he will keep us posted on how things work out. So, do you see any finds here that you would like to have? Be sure to check out the gallery below and let us know in the comments!
Just because we are all social distancing right now, doesn't mean we can't share stories and socialize! If you've come across an interesting find, please send photos of your find to us at mail@barnfinds.com. And if you don't have any recent finds or can't get out to hunt for one, feel free to share stories and experiences in the comments!