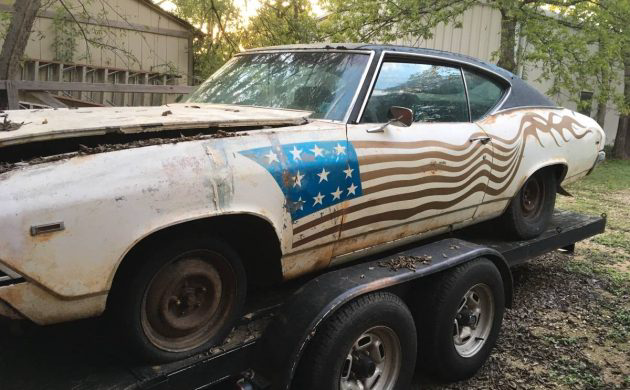 Last tagged in 1981, this 1969 Chevrolet Chevelle SS 396  may have gained this American flag-themed stripe treatment to celebrate the Bicentennial in 1976. Currently this classic awaits a new owner here on Los Angeles, California craigslist with an asking price of $8000. Thanks to reader Pat L. for spotting this patriotic pavement shredder.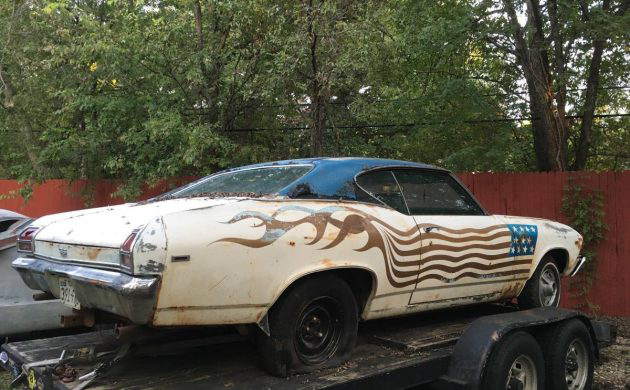 The striped American flag looks slightly awkward on the right side. Is that complete rust-through of the C-pillar? Either way, rust clearly disrespected the flag in the case of this once-mighty muscle car.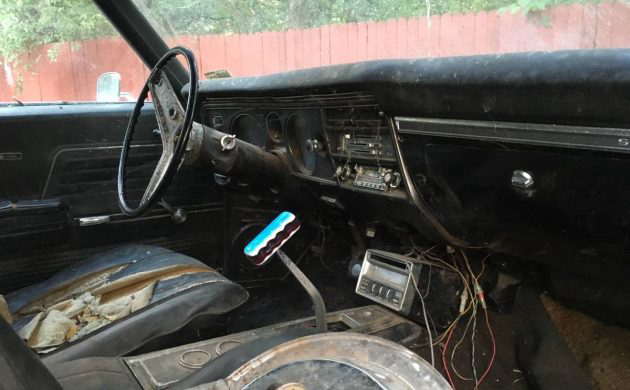 Yes; that is a red, white, and blue painted Hurst T-handle! The under-dash eight-track player alone is worth the price of admission. Imagine the stories this interior could tell of street-races, good times, and heavy breathing from simpler times gone by.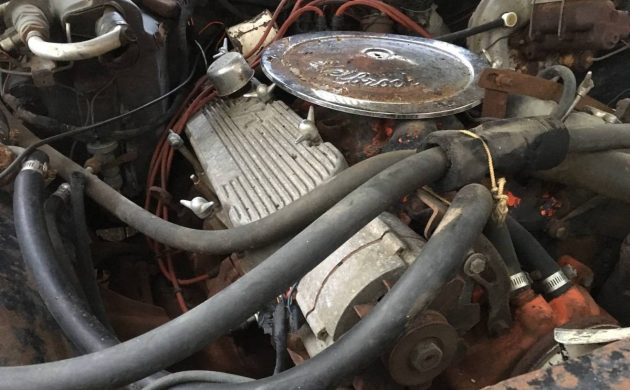 The rusty pie-plate air-cleaner cover appears to cover a giant hole in the top of the motor that a four-barrel carburetor once filled. The open intake has probably smoothed the passage of more rodents than combustible elements in recent decades. Rocker covers the size of railroad ties indicate the Mark IV "Big Block," perhaps the original engine, though the 23-word listing offers little to establish provenance. This Chevelle appears to be an original AC car with power brakes. We can probably agree that the $8000 asking price is a fishing expedition. What number would pull on your patriotic heart-strings?
Have something to sell? List it here on Barn Finds!