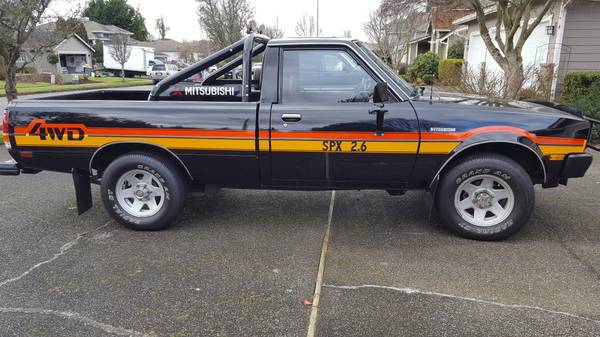 Wow! Vehicles like this Mighty Max are the definition of time-machine. Looking at the photos of this beautiful Mitsubishi are sure to transport you back to 1983! The graphics, roll bar, brush guard, and lights are a sure sign of the times and are a happy reminder of a time long passed by. Thanks to reader Rick for sending this our way! This Mighty Max has only covered 99,046 miles in its 35 year lifespan. That may not sound like low-mileage, but its less than 3,000 miles a year on average. This truck has clearly been well-maintained and is being sold by what sounds like the grandchildren of the original owner. Find it here on Seattle Craigslist  with a reasonable asking price of $8,000.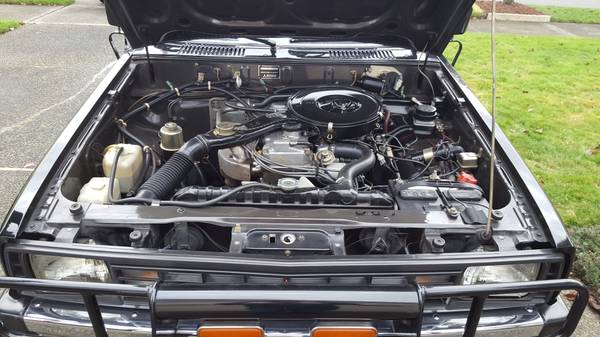 Under the hood in the pristine engine bay sits a 2.6 liter Mitsubishi four cylinder. These trucks are known to be tough, and with the combination of low-mileage and good maintenance this Mighty Max is ready to hit the road. More than likely, something this uncommon in this condition will end up in the hands of an enthusiast or collector. It is four-wheel-drive, and equipped with an automatic transmission. According to the seller, "The truck runs and drives like new and has no defects or issues."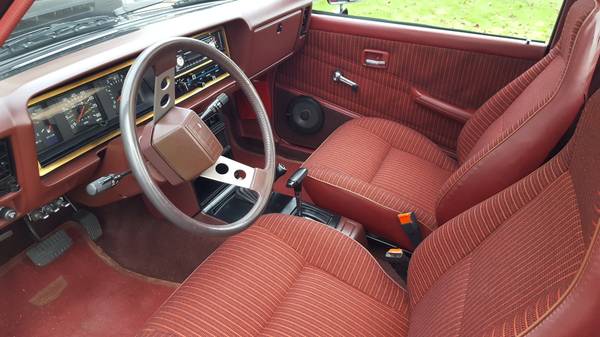 The interior is immaculate, and all original with the exception of a newer stereo and speakers. While the new sound system may be a welcome upgrade to someone wanting to enjoy this truck on a regular basis, to a collector it could be the deal breaker. Hopefully, if the new owner were to want to it could be reverted back to original to complete the all original factory look that the rest of the truck has. The seats, dash, and door panels are all in near-mint condition and even the carpet looks nice. This Mighty Max has been loved and cared for all of its life and will likely find a new owner who allows it to continue living that lifestyle. Though it isn't pictured, this truck is equipped with a factory moonroof. Truly, this Mitsubishi is the embodiment of 1980s mini-truck style.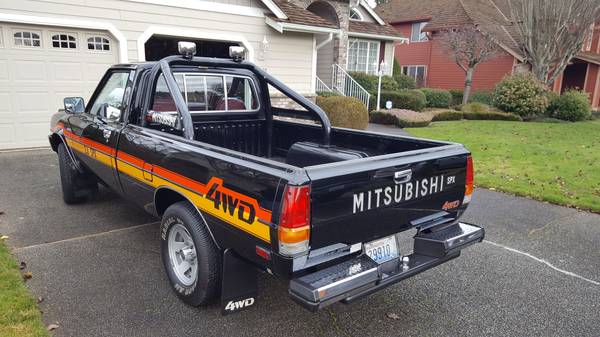 Every panel on this truck is straight, and it has never been wrecked. Even the bed floor is nice! Though a much different truck, Marty McFly's Toyota from Back To The Future comes to mind, and I very much want a truck styled like this. Recently appraised at $18,000, this Mighty Max can be yours for $8,000. Though $18,000 would be a hard sell, $8,000 should not be as these trucks were used for their intended purpose and most of them have expired or met their demise by now. Would you buy it to drive it, or buy it as a fun little cruise-in truck?