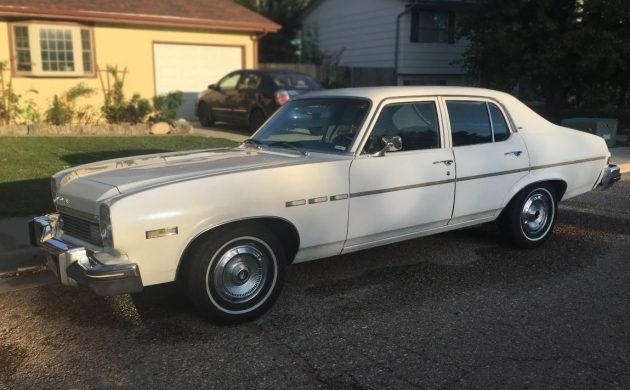 An actual car name consisting of letters, what a concept! Consonants and vowels mixed together forming actual, sensical words as car names. I love this era as much as I disdain the current era of Xs and numbers thrown together like a 1950s sci-fi movie. JX-2000, coming soon! Ugh. This Greek God approved 1974 Buick Apollo sedan can be found listed here on Craigslist in Gilcrest, Colorado, in-between Denver and Ft. Collins. The seller is asking $4,300 for this good-looking Buick. Thanks to the eagle-eyed Ikey H. for sending in this Apollo tip!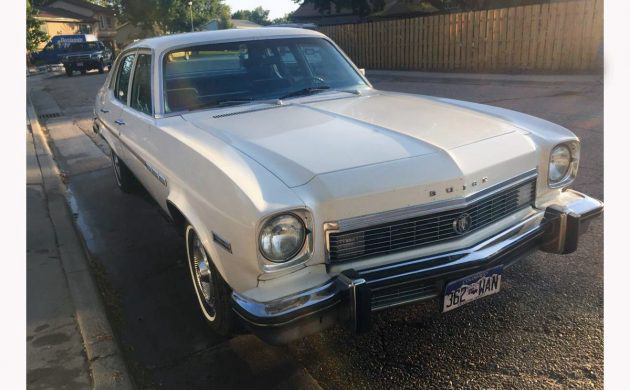 I know that these may not be the most popular cars here, but I really like this GM series of X-body cars which were based on the Chevy Nova and also came in Oldsmobile Omega and Pontiac Ventura form. The Apollo had to have been the most luxurious of the series since it was a Buick, wasn't it? I only have experience with the same era Pontiac Ventura and I can't remember the last time that I've seen an Apollo in person but I sure like that understated grille. They were only made for 1973, 1974, and 1975 model years.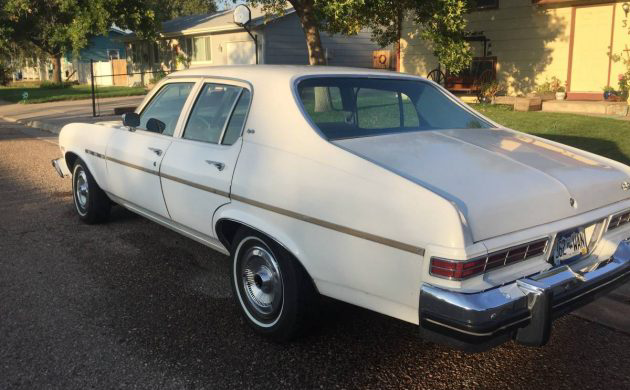 This car isn't only Greek God-approved, the owners are missionaries. If that isn't a testimonial I don't know what is. I would trust someone like that who gives so freely of their time to help others over almost any other human, but that's just me. They say "The first owner had the car garaged for 43 years | never left the state and never drove it on long trips. I have owned the car for just over a year. My wife and I are missionaries and do not need it to just be sitting here in the states." This beautiful example has, "New tires | starter | fuel pump/filter | radiator | water pump | shocks front and air shocks in back. Just tuned with all new wires | plugs | distributor | points".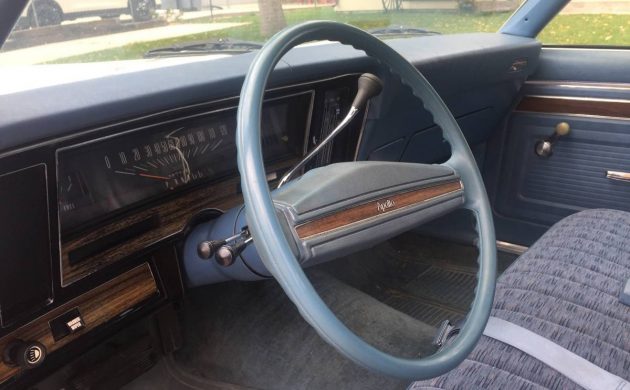 No power windows or cup holders?! Say, what kind of Buick is this anyway?! Remember when we all put those little plastic wastebaskets on the transmission hump with the cupholders on each side? Some of them had weighted beanbag flaps on each side and some had the pointy knobs on the bottom that were supposed to keep it from tipping over. Remember when we didn't all need to have a resealable bottle of water with us at all times to stay hydrated so we didn't instantly die of thirst? How did we survive those days! This interior doesn't have that wastebasket/cupholder thing but I bet it did at one time. There appears to be some rust on the driver's door behind the panel, I'd want to take that off and see what's going on back there. These are "new fabric seats", according to the seller. The back seat also looks great, and do you remember those flat headrests when they first came out? The ones that were way too low to really do anything? How did we survive those days! (again)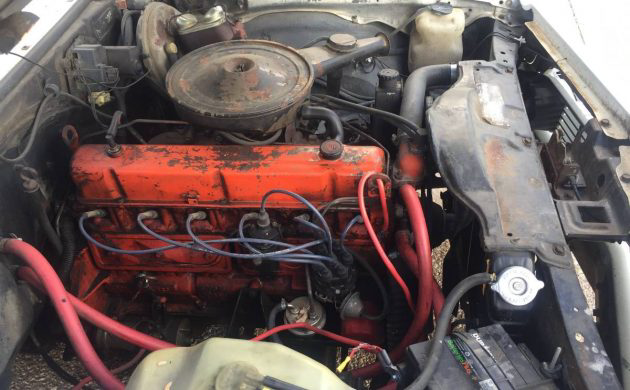 This honest-looking engine (I know, I see 'em but won't mention it) is Chevy's 250 cubic-inch inline-six which would have had an even 100 hp and 175 lb-ft of torque. It propelled this 3,500-pound Apollo from 0-60 in 16.4 seconds. I just bought a new winter vehicle with 5 times the horsepower and a 0-60 time 3.5 times faster than that yet it gets the same average mileage of around 16 MPG, all while being surrounded by so many airbags, cupholders, and heated seats and steering wheel, and headlight washers that it's crazy. We've come a long way, but there's something about these simple 1970s cars that gets to me, something that a regular person can work on him/herself. History is what it is and cars like this Apollo were what a lot of us had for choices in the early/mid-1970s in our price range. Help out some nice folks, someone buy this Apollo and give it a good home.
Have something to sell? List it here on Barn Finds!