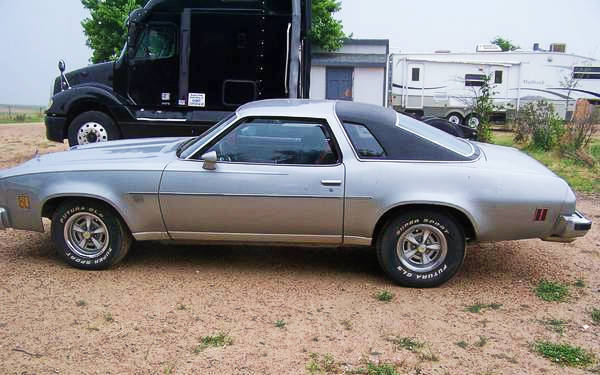 If you're looking for an affordable classic, you could do worse than this 1975 Chevrolet Chevelle Malibu, offered here on RestoMods in Castle Rock, Colorado. GM's Colonnade cars are gaining traction in the market the higher horsepower pre-smog muscle cars have risen beyond the means of many first-time buyers. While this specimen lacks the more desirable 454 engine or S-3 Laguna package, it does have the nifty swivel-bucket seats. Plus, since this car is a plain model that's already modified inside and out, you can take this solid-looking driver in any direction without incurring the wrath of the bow-tie faithful.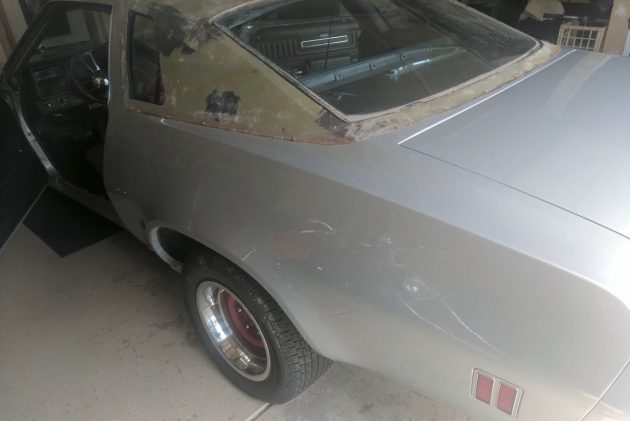 After a vinyltopectomy the patient awaits a fresh replacement. Unless that's primer we might assume the car was originally green. The seller includes a number of close-up pictures showing the car's weak spots… always a good sign. A mixture of current and 2015 snapshots show the vinyl top and what look like Pontiac wheels that have since been replaced with red-painted "steelies" and trim rings.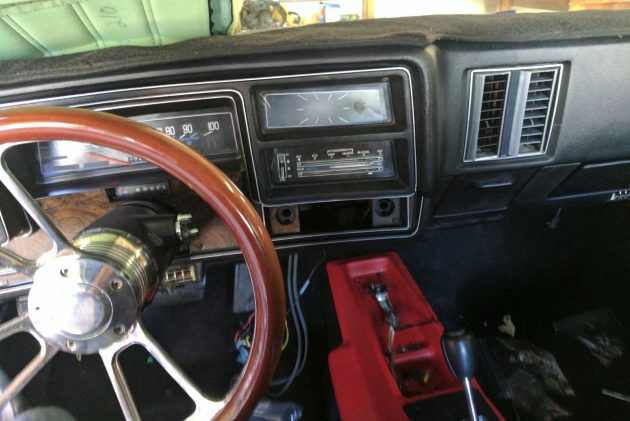 Though not fully prepared for Pebble Beach, the interior is "New/NOS/near new… taken a long time to get parts to convert to black." Note the factory A/C vents and A/C blower box in the engine compartment. The aftermarket steering wheel is much nicer than the typical el-cheapo upgrade, and it may look either awesome or out-of-place depending on personal preference.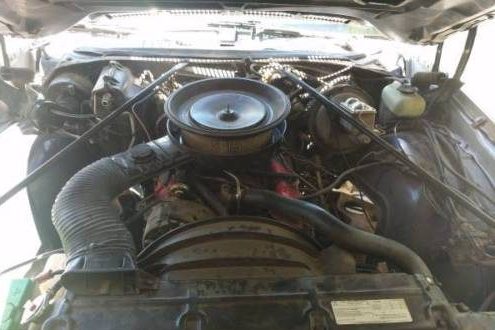 Don't expect this mid-70s small-block to tear your head off when you bury the throttle, but these are fun cars, and the seller has it running with many new parts installed. Note the vintage HP trick of inverting the factory air cleaner cover to increase airflow and free up a few ponies. If you try this at home, make sure the hood closes before you drop it the first time. The seller claims to have invested $4,000 after purchasing the car for $3,000. With that in mind, the opening bid of $1,800 and a Buy-It-Now price of $2,800 might be just the ticket to get this car sold. The buyer might be someone who had one of these in high school, or someone looking to get into the hobby and enjoy some Saturday car shows. Who do you see as the ideal buyer for this Colonnade classic?