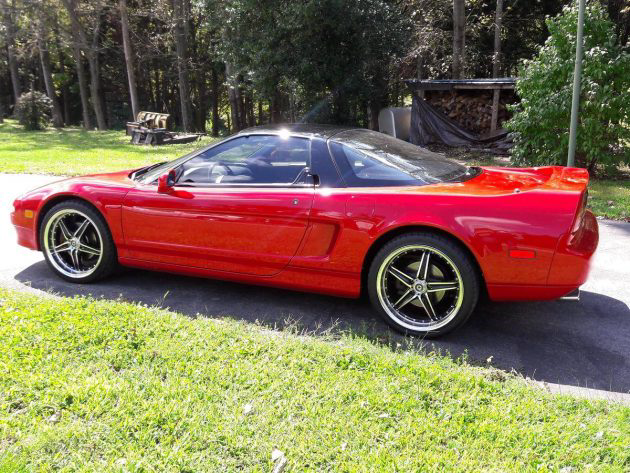 In recent years, a shift has begun taking place. As cars get older, more modern vehicles are becoming classics. The Acura NSX (badged Honda in non-US markets) is one of the early supercars, with production starting in 1990. NSX stands for New Sportscar eXperimental. These vehicles are mid-engined, rear wheel drive, and can compete with the best of them. This is not your cousin Lenny's Civic, no matter how many JDM parts he has on his car. This NSX has seen good care and only clocked 55,000 miles since it was built 25 years ago. Find it here on Hemmings in Maryland with a reasonable asking price of $48,500.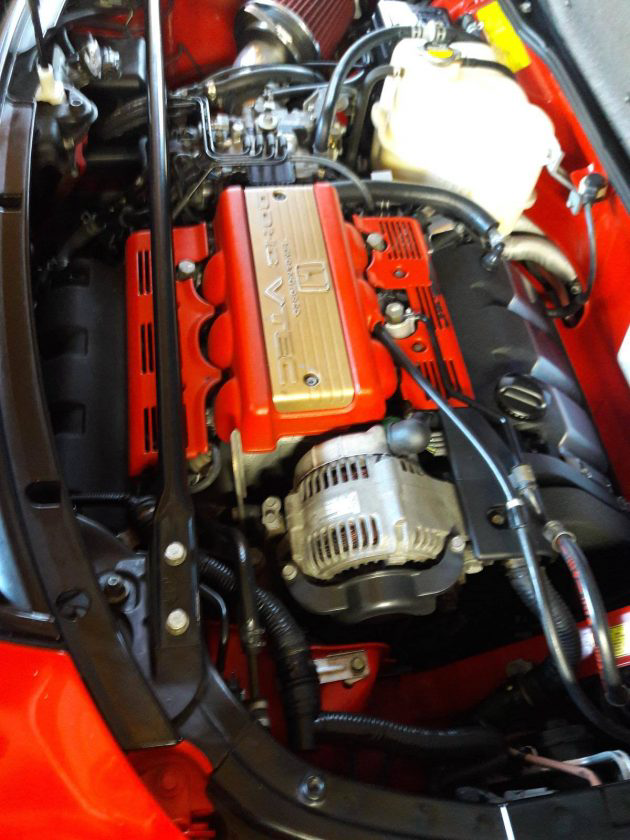 In the middle section of this NSX sits a 3.0 liter Honda VTEC V6. Though it puts out only 270 horsepower, the NSX is capable of speeds such as high as 165MPH and maybe more. The official 0-60 time on this car is 5 seconds, which is not impressive by today's standards but in 1992 that was only 1.2 seconds slower than the Ferrari F40 and half a second slower than the Lamborghini Diablo. Though not as fast, it should be noted that an NSX cost around $62,000 whereas the Ferrari F40 was price at $399,150 and the Diablo at well over $200,000. This made the NSX a popular choice for those with enough money for a fast car, just maybe not enough money for a Ferrari.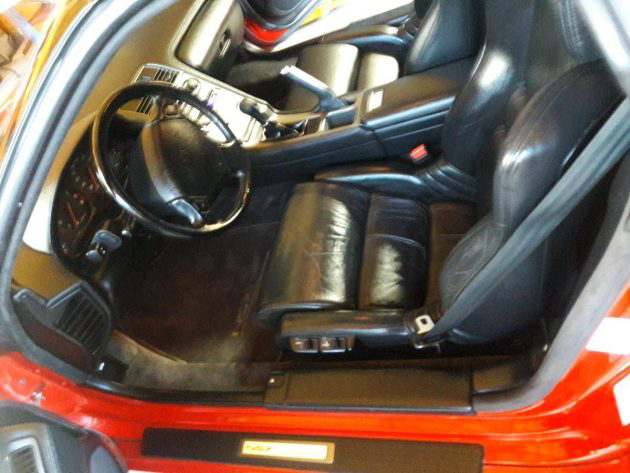 To be fair, I don't remember the last time I saw an NSX that wasn't in excellent condition. Because they are "only" 27 years old (at their oldest), many of these cars are still owned by the original purchaser and have been cared for like the investment they are. The only thing I can fault the seller for is installing an aftermarket stereo and speakers in what appears to be an otherwise very original car. In fact, the seller states that this car is all original except for the wheels only to realize part way through writing his ad that the radio is new, "Their is a custom Bezel made for the Kenwood stero and Kenwood speakers(oops this is not orginal)."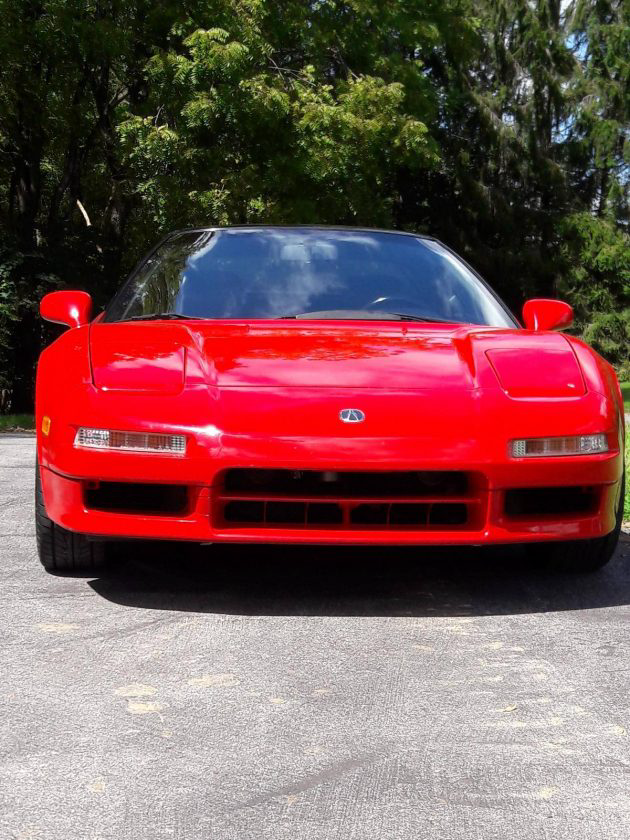 The seller of this lovely Acura NSX is looking to sell or trade this car in lieu of something that is less difficult to get in and out of. The original wheels and tires are included with the sale, but there is no mention of the original radio. With only 55,000 miles, I would want this car to be as original as possible. It is wearing its original paint and interior, both of which are in excellent condition. With other similar examples selling for $50,000-$100,000 this car is likely a solid investment at $48,500. When was the last time you saw an NSX on the road?