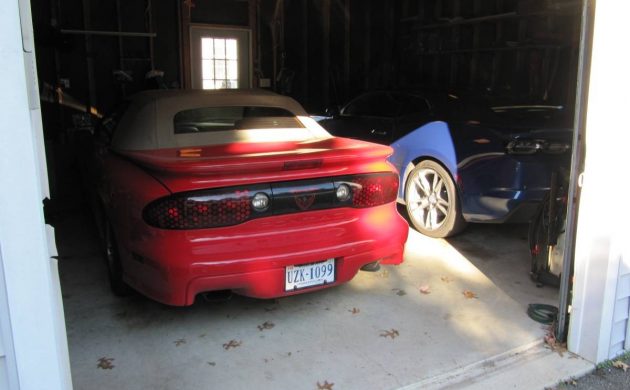 High mileage shouldn't be too much of a deterrent from buying your chosen hobby car if the maintenance and general cosmetic condition check out. I suppose hardcore "collectors" only consider vehicles with mileage below a certain figure, but that lens into car buying can also cause you to miss out on some pretty good deals. Take this 2001 Pontiac Trans Am convertible: it has 182,230 miles on the clock but still presents shockingly well. The cosmetics look quite clean and the interior is amazing for a vehicle with this many miles on the clock, but the question for me is whether it's a touch too expensive at the current $10,500 asking price. Check it out here on craigslist in Northern Virginia.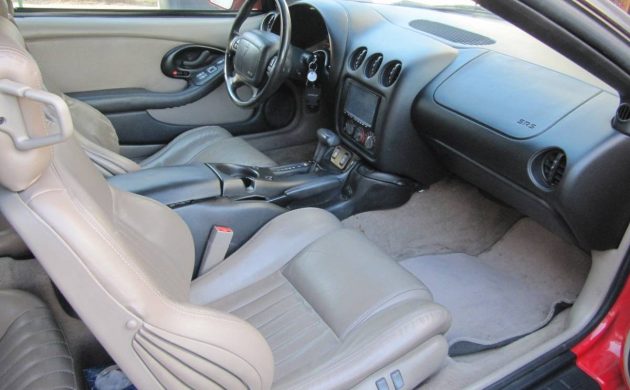 Right off the bat, with that sort of mileage, you might be expecting tired paint and certainly an interior bearing the scars of excessive use. Not so – in fact, it looks pretty darn fresh inside, not easy to do with a light color like beige in car with nearly 200,000 miles. And let's not forget that GM interiors of this era weren't exactly high grade. The nicely bolstered bucket seats, light tan carpeting, and matching door panels all look remarkably clean, and speak to an owner that placed an emphasis on gentle use. The Trans Am certainly isn't the kind of car that invites gentle use, but this owner clearly made it a priority. He's added the lions' share of the miles, too, so kudos to him for actually enjoying his collector car. Note the upgraded touchscreen display in the center stack.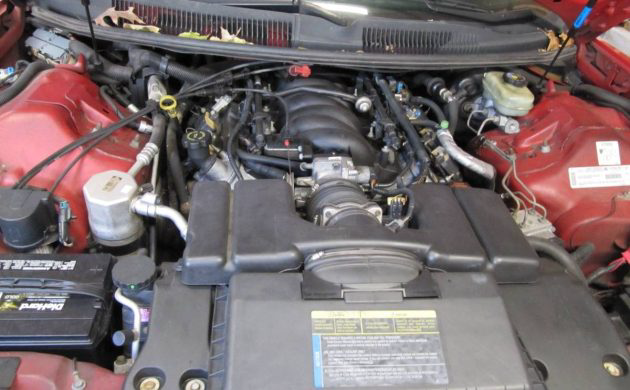 The 5.7L V8 is the heart of the beast, and it needs little in the way of an introduction here. Again, I'm blown away by the condition on display here – the engine bay looks way better than you'd expect. In fact, you could even say that under the hood is where you expect the cosmetics to fall down, but not so. The seller does state that he feels his car looks and drives like it has 50,000 instead of 180K, and I'd say there's no reason to dispute that claim based on what we're seeing in pictures. While details aren't offered, the listing mentions that a healthy assortment of receipts will accompany the Pontiac, so hopefully it points to a robust maintenance history.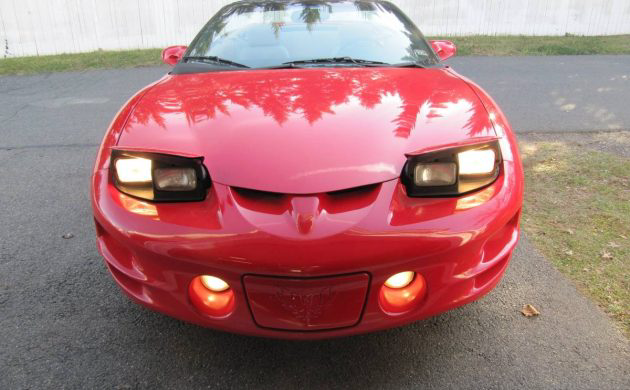 Oh man – what a face. This is one of the more menacing era of the Trans Am's design, and melded together the leftover vestiges of 80s automotive fashion with the in-your-face language that Pontiac was splashing over every one of its models at the time. This example also has heated seats, a nice option for when those late-season top down driving days warrant having the wind in your hair but also some additional warmth to take the chill out of the cabin. I can believe this seller used this droptop Trans Am through all four seasons given the mileage, but I'm amazed at how good of a job he did keeping it in such fine shape. Would you pay the asking price for a high-mileage creampuff like this?