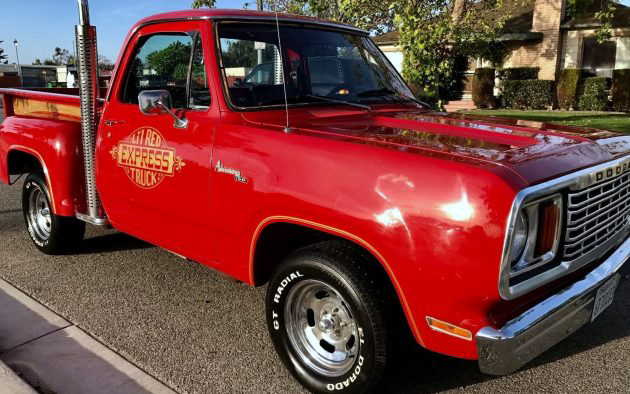 With its exhaust stacks and chrome rims, this Dodge could be mistaken for someone's custom creation, but it's actually a production truck. In fact, the Lil' Red Express was the fastest American-built vehicle you could buy in '78! It was faster than the Corvette and could even beat a Ferrari or two. This velocity advantage was made possible by some loopholes that Dodge took advantage of. We'll talk about that later, but first let's introduce this nice example. It's located in Salinas, California and is listed here on eBay where bidding ends Friday.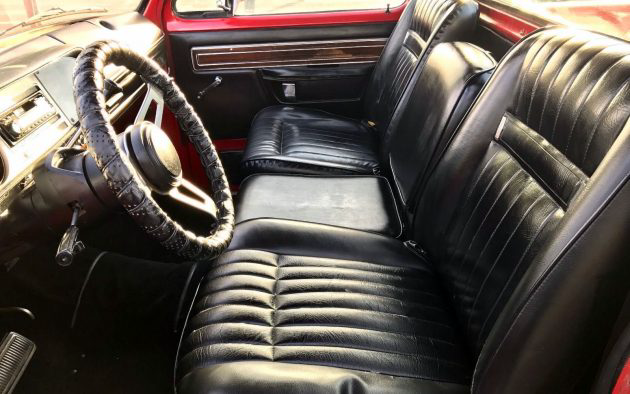 The interior of this Dodge is about as good as you could get in a truck during the era. The optional air conditioning and bucket seats with fold down armrest are nice to have. You could only get an automatic in these and the Tuff wheel should look familiar to Mopar muscle car fans. There's not much else to say about the interior. It was simple and black and that's all you really needed in a muscle machine.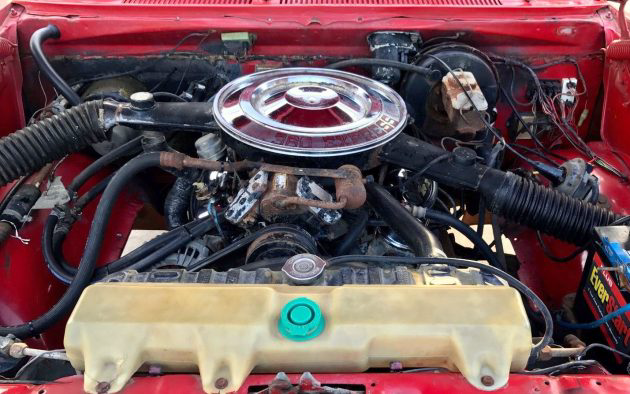 This is what we all came to see. That 360 cubic inch V8 is a modified version of the Dodge's Police engine. This one could breathe easier though because of a loophole that allowed trucks to forgo the catalytic converters that were required on automobiles. With the exhaust billowing out of the twin chrome stacks and the powering going through 3.55:1 rear gears, this thing could light up the tires!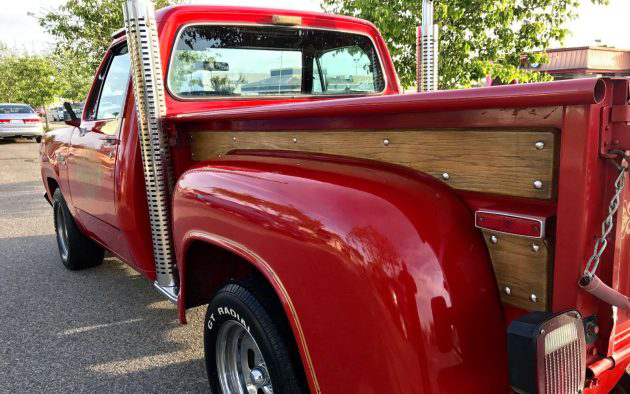 That was quite an accomplishment in 1978 when just about everything had been choked to death by emission equipment and bad gas. Five slot mags and wide white letter tires rounded out the package here and showed everyone that you meant business. Those rims were the hot ticket with the customizing and racing crowds so Dodge was smart to go with those. This isn't something you'd want if you like to blend in, but if you enjoy doing smokey burnouts on the way to the hardware store, it might be perfect pickup!