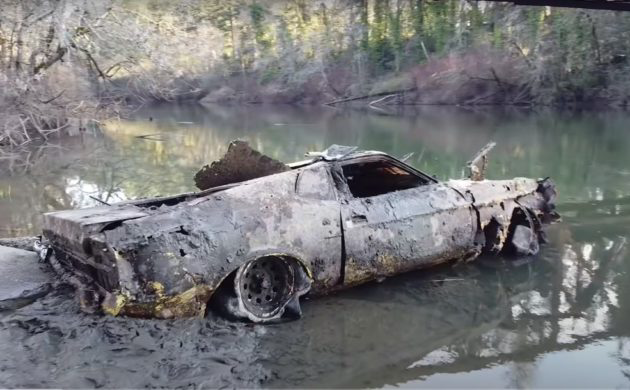 After a tip from a former get-away driver, the experts at Adventures with Purpose explored the depths of the Tualatin River near Portland, Oregon in search of sunken vehicles. The boat ramp here, like many around the world, makes disposing of a vehicle relatively easy, or so I've heard. This 1973 Ford Mustang Mach 1 wears aftermarket wheels, probably from the '80s. Being filled almost completely with sediment, the Mustang challenged man and machine on its way to the surface. Six or more vehicles remain, including what might be a Chevrolet Chevelle and several pickup trucks.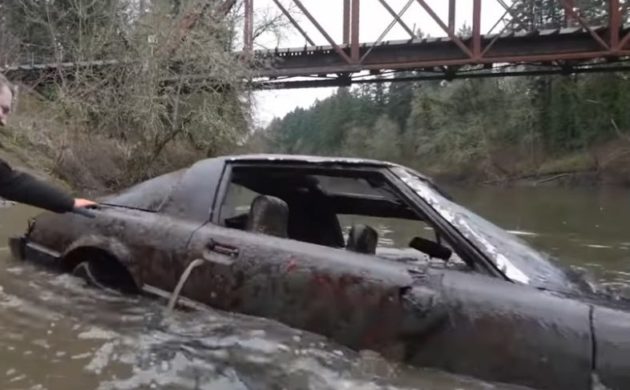 This Mazda RX-7 proved easier to extract than the silt-laden Mustang. Of the more than 750,000 cars stolen in the U.S. in 2018, only 59% were recovered. Not all of the rest were driven into rivers and lakes, but some were! An underwater grave quickly erases evidence of crimes. This recovery crew took time to check for human remains before casually yoking these potential crime scenes from the deep.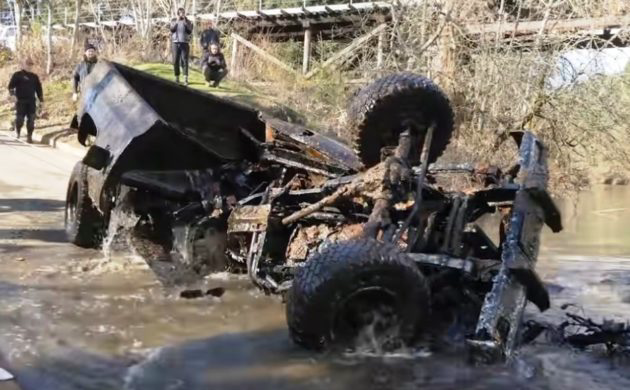 The remains of this Chevrolet Silverado 4×4 pickup truck fared worse than the others, barely holding together on the way out. In addition to hardened criminals, average citizens sometimes make their vehicles "disappear" and report them as stolen to collect the insurance money.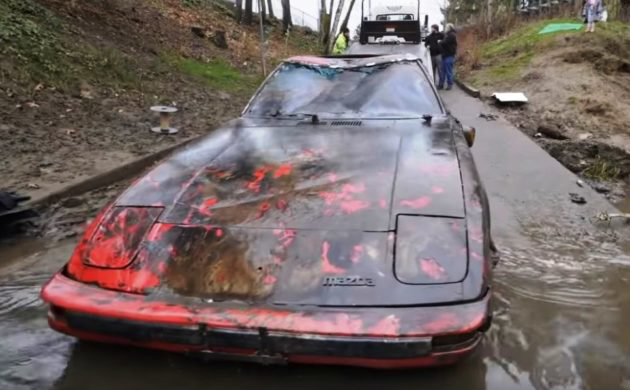 Another shot of the RX7 shows it weathered its time in Davey Jones' Locker better than some. Perhaps it's a more recent addition to this watery collection. Stay tuned for more details as more items from this stash of sunken treasure find their way to the surface! Have you heard any good stories about intentionally-discarded vehicles?