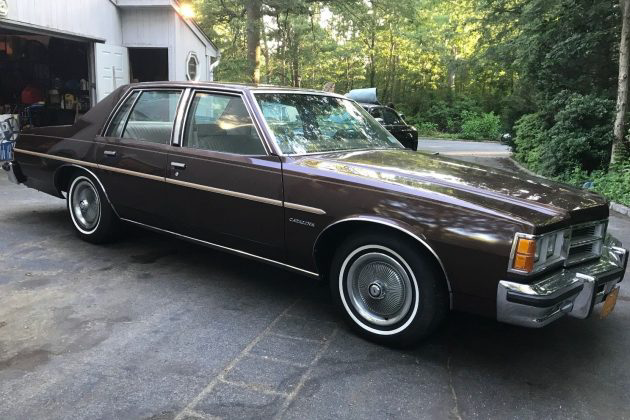 "Driven only a few blocks to church on Sundays by a diminutive Grandmother…" Oh wait that's another story, but this 1977 Pontiac Catalina, offered here on eBay has a Buy-It-Now price that will make you spit out your Shasta, $19,500. Is anyone from the Pontiac-Oakland Museum watching? If not then the ideal buyer may be someone who owned or fondly remembers a nearly identical car. Thanks to Louis E. for spotting this brown beauty.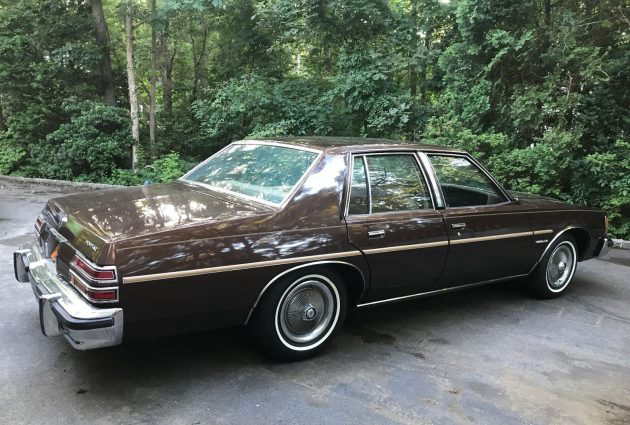 Looking much like a Buick LeSabre of the same vintage, the Pontiac was differentiated by… well, not much, but some people just like Pontiacs more, and why shouldn't they? The seller says this Catalina was stored "in a climate controlled garage," started monthly, and even wears its original tires! The new owner can depress an air valve and instantly be swept back to the '70s recalling the sweet smell of the inside of a tire from back in the day.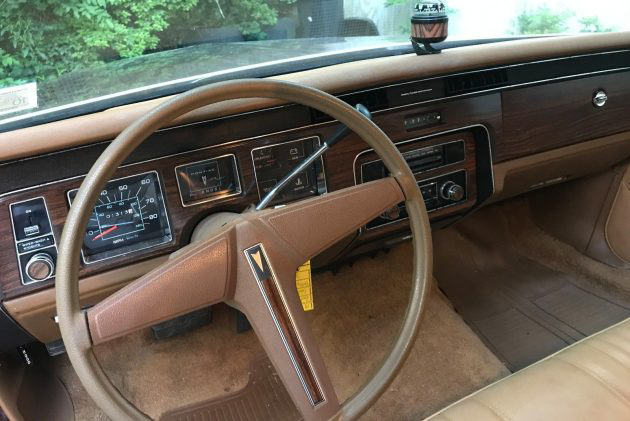 Check out the wood-grain compass! From sometime in the mid 1970s until the 1985 Ford Taurus came along, American car design eschewed the use of circles, and this Pontiac is no different. With some functional exceptions such as steering wheels and tires, and the occasional knob, circles were apparently old fashioned, and square headlights, grilles, instruments, etc. ruled the day. If you appreciate this style, Pontiac's 1977 Catalina does not disappoint, offering a plethora of modern-looking rectangles. Another potential buyer might be someone with plans to relocate the car at its namesake, the California island of Santa Catalina. Nothing is more romantic than listening to the virtual silence of a stock 301 cid V8 while cruising a beautiful island… in a brown sedan with a tan vinyl interior… You adjust your gold chains, wink at a girl half your daughter's age, and admire the rectangles. What's your daydream for this 70's cream-puff?