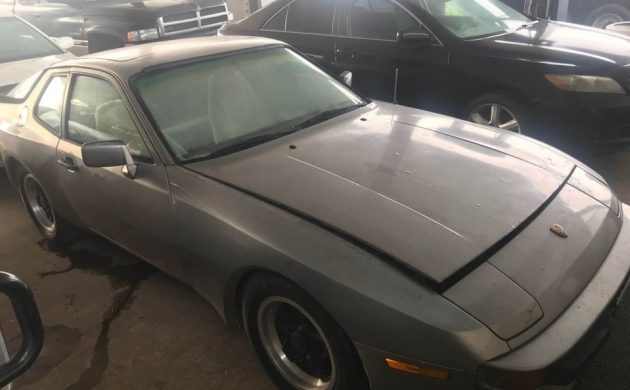 This 1985 Porsche 944 gives me some trepidations, not because of its value as a worthy project car but because of its current state of affairs: the seller bought it and left it with his mechanic, where it has remained with no work happening since he acquired it. This is a scenario I know all too well, due to my propensity for bringing home projects without much of a plan afterwards. Regardless, this one will require some sorting out as a leaky windshield seal has necessitated the replacement of the wiring harness, which led to the seller never getting any actual time behind the wheel. Find the non-running 944 here on Facebook Marketplace for $2,225.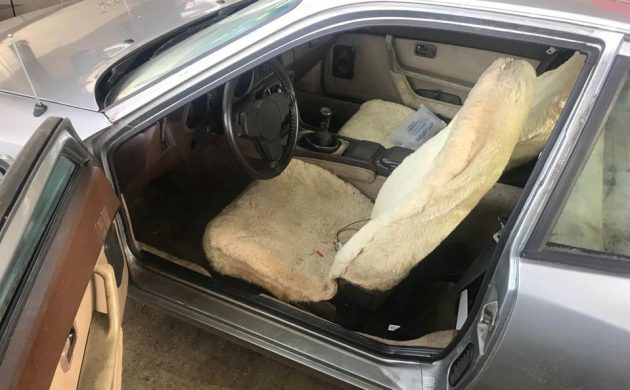 Coincidentally, a neighbor of mine has had a 944 in his driveway since I moved in that has never moved. Just the other day, all the doors were open and the windows were down, and I was hoping he was going to begin reviving it. Sadly, no – it left with a new owner. This 944 is in a similar way, having been bought with likely the best of intentions, but now likely more trouble than it's worth (literally) if the entire engine harness has to be replaced. The 944 looks otherwise complete, with an intact interior, straight body panels, and all glass accounted for, but who knows what's hiding beneath those sheepskin seat covers.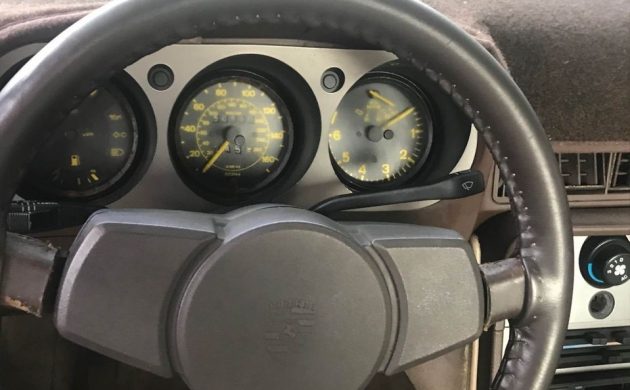 The 944 is one of those cars that's very easy to acquire, thanks to low prices when offered up as a project car. However, as I found out when briefly considering buying one of these as a project, the parts are still sold like any other Porsche component, meaning they're far from cheap. Yes, they're not overly complex to maintain and if you buy one without issues, you'll likely do fine. But to buy a project-grade 944 means you won't spend much right out of the gate, but you'll quickly make that up in parts costs and finding a Porsche specialist to work on it if DIY projects aren't your bag. I can almost guarantee the mechanic in question asked the owner if he really wanted to go down this path for a car you can buy as a runner for $5,000.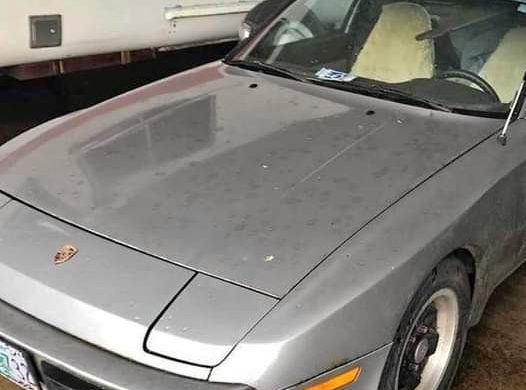 The leaky windshield can lead to big problems, as we see here. It may seem innocuous, especially if it doesn't lead to major rust issues (it almost always will, and usually in some hard-to-fix areas.) But with the engine harness getting soaked and presumably fried, there's really no going back with this 944 aside from becoming a valuable parts car. Now, the seller does note there's a healthy paper trail of maintenance records leading up to the car's last service at 50,000 miles, which is right around what it currently shows on the odometer – so there's a good chance the rest of this car is quite healthy, let down by a random water leak. Should it be fixed or used as a parts car?