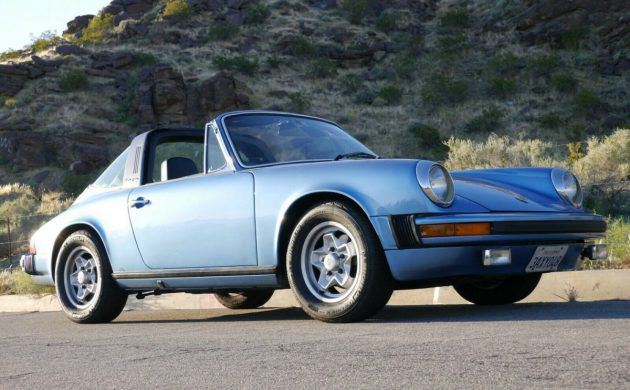 This 1974 Porsche 911 Targa is described as a well-sorted driver that benefits from fresh paint and an engine rebuild, among other enhancements. The seller has made some subtle upgrades that should make this targa-roofed 911 an enjoyable driver for years to come. While Targas were at one time the redheaded stepchild of the 911 family, those days are long gone. This example here on eBay is currently bid to $33,400 with no reserve left to clear, and located in Cathedral City, California.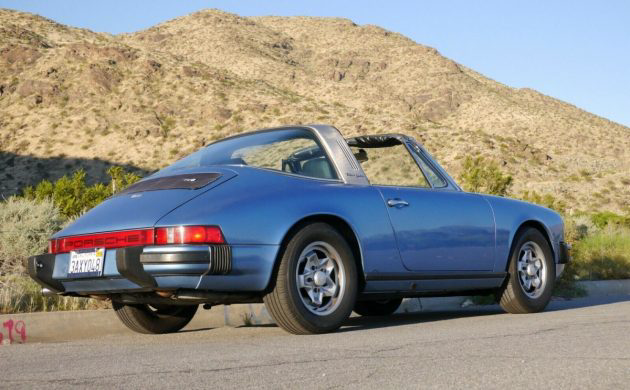 I will admit to having done some soul-searching lately, and find myself wanting to experience air-cooled 911 ownership. Specifically, I love the 964 chassis cars, a sentiment I blame on the original Bad Boys movie which featured Will Smith piloting a gorgeous 3.6 Turbo model that I paid more attention to than any particular scene in the film (well, aside from whenever Tea Leoni made an appearance). The targa models of any generation were always the cheapest point of entry, but cheap no longer applies to almost any air-cooled 911. There's still two days left in this auction, by the way.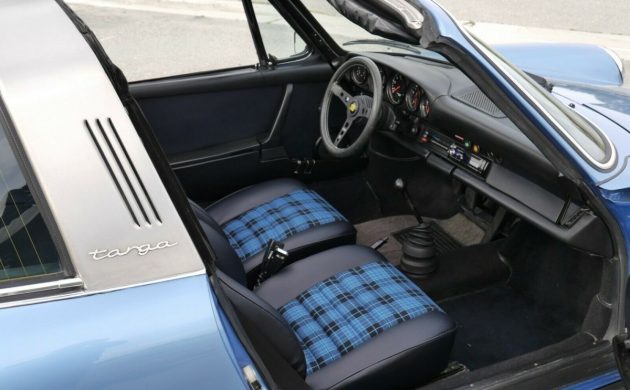 This example has been nicely upgraded without distorting much of the car's original appearance, and while a repaint may seem to put it into the "restored" category, at least it was done in the 911's original colors. The interior has also been refreshed with new upholstery and a Momo Prototipo steering wheel. The seller also notes the 915 gearbox has been upgraded with a WEVO PSJ Precision shift linkage that should help address some of the notchiness the earlier gearboxes are loathed for. The seller says the targa roof has been "adjusted", but doesn't elaborate.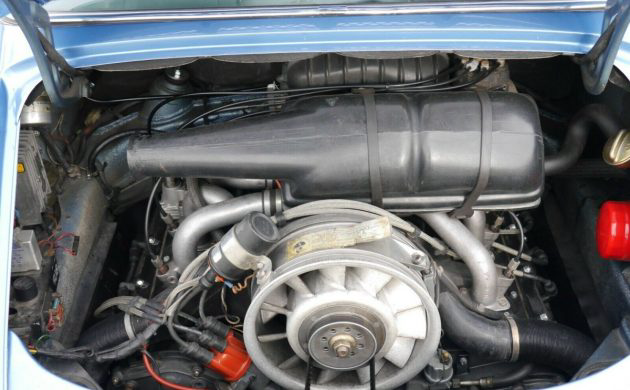 The engine has been rebuilt, and the seller cites machine work and cleaning for the case, pistons, cylinders, rods, and crank done by Ollie's Engineering in Lake Havasu City, Arizona; the cylinder heads were reconditioned with new stainless valves along with fresh seals and guides by Star Machine in Emeryville, California; and the suspension has been upgraded with Bilstein B6 performance shocks and new bushings all around. Despite this, there are still some drips noted at the headgasket and cam chain covers on the driver's side, but the seller claims it was given a clean bill of health by a local Porsche center. It looks like a great driver, and likely to go higher.