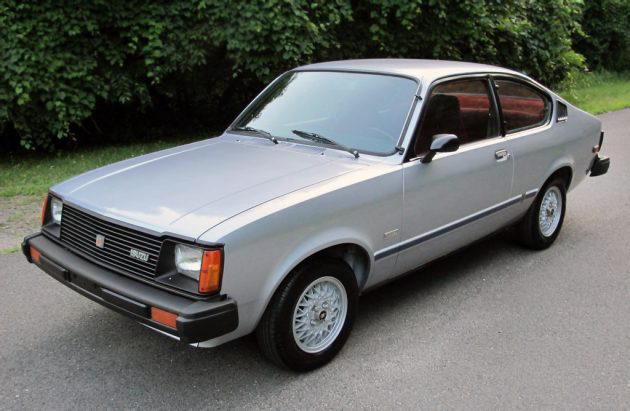 This unusual car doesn't seem to have any real striking, unusual, unique features, other than the sloping rear deck. Isuzu actually has made some beautiful cars, despite what most of us have seen in the form of huge-bumper-ridden four-door 1980s commuter cars. Speaking of the 1980s, this is a 1981 Isuzu I-Mark and from what the photos show it may be the nicest one out there. It's located at a dealership in Cream Ridge, New Jersey and they have it listed on eBay with a buy-it-now price of $5,500! Whoa.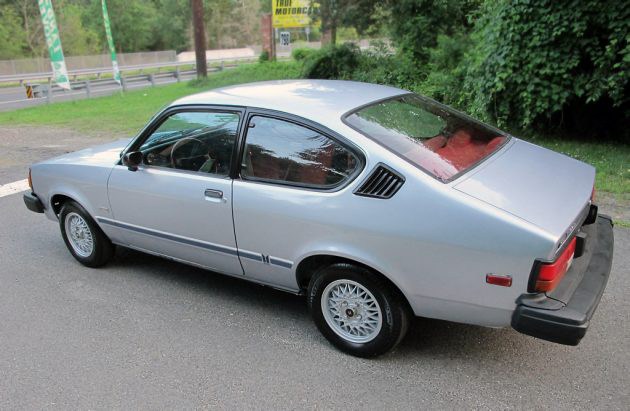 Isuzu seemed to be almost the baseball player utility man of car makers, they were everywhere, usually as rebadged American or other vehicles. This is really an Isuzu Gemini but was renamed the I-Mark for North America. Buick sold the prior Isuzu Gemini under the name of Buick Isuzu Opel, replacing the German Opel Kadett. That did not go over well with autophiles as the Isuzu didn't seem to have the same quality feel as the German-built Opels had. But, there's something about that beautiful, sloping rear quarter view that gets to me. But, then there's that rear bumper, wow, that's a monster.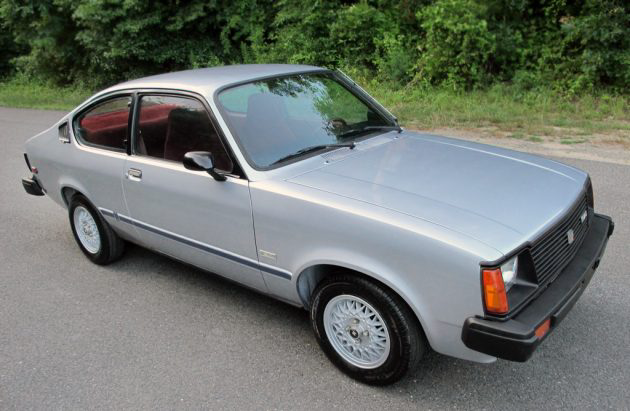 The condition of this car seems to be almost like-new. I see some paint overspray on some areas so has this car been restored or just touched-up maybe? I'm not really sure but I rarely if ever like to see overspray on a vehicle, it's almost more scary than seeing rust because you don't know if something has been covered up. This seller always posts a hundred or so photos, so check them out for yourself and see if you spot anything.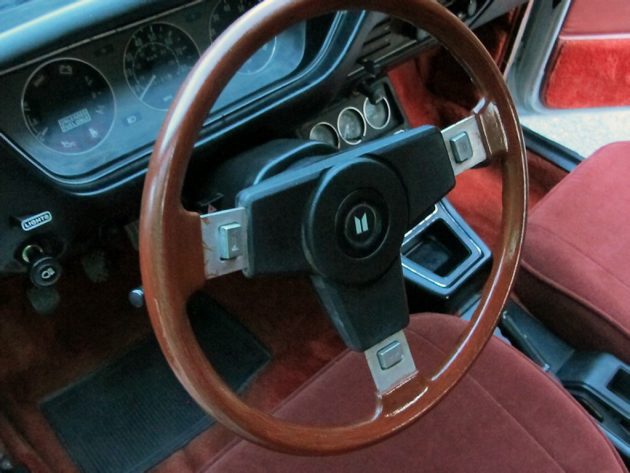 Silver over red, or any color over red, for me, is hard to beat. It almost looks like there's touch-up paint on the steering wheel, even, can that possibly be? The seats look great as does the entire interior, other than the paint on the steering wheel that I now can't get out of my head. The seat fabric looks a shade lighter than the carpet does, for some reason. I would prefer that it all be the nice red color of the carpet, not a faded pink, but maybe they could be dyed. Overall, it's a good-looking interior. And, of course, that's a 5-speed manual there, as the badge on the rear deck also spells out.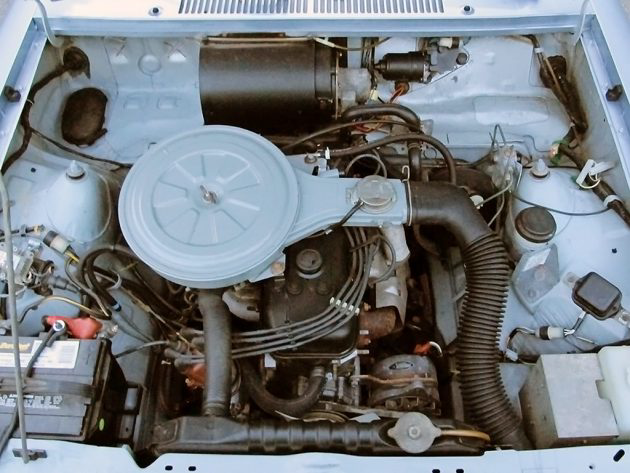 This is Isuzu's G180 1.8L inline-four gas-powered engine. I only emphasize "gas-powered" because most people expect to see a diesel in anything Isuzu-related, even small cars like this I-Mark. This one should have just under 80 hp, much more power than the 51 hp diesel engine had. This car is from Washington state and supposedly doesn't have any rust and even the underside photos look great. Being a rear-wheel drive car with a 5-speed and 80 hp, it's probably fairly entertaining to drive, or at least it wouldn't be as slow as the diesel model would be.