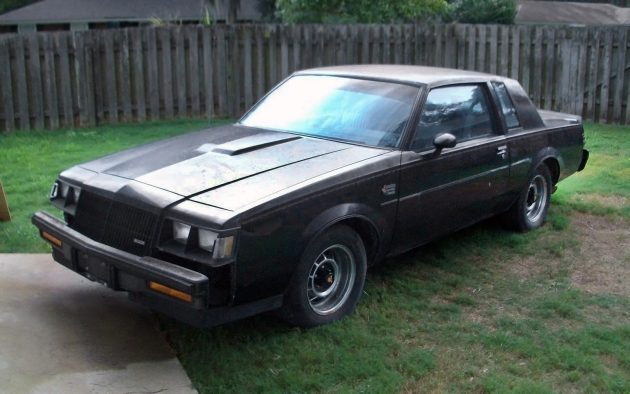 We have seen quite a few Grand Nationals recently, they're undoubtedly one of the hot bubble cars right now. Or, maybe they aren't a bubble car and they're really that good and that valuable. This 1987 Buick Grand National is a no-reserve auction on eBay and there is a current bid price of just over $7,000! It's located in beautiful Savannah, Georgia.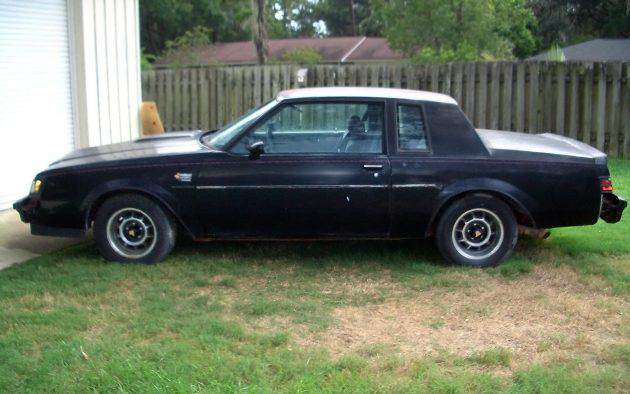 This car is "all original and is a time capsule barn find. It has been sitting for the past 17 years." Apparently, "the ignition lock cylinder locked up with the key in it and the previous owner let it sit and time passed by. Lock cylinder has been replaced and it starts right up." It's hard to argue with the current bid price, if this one checks out it could be a super bargain. Prices are all over the map for Grand Nationals, from the low-$10,000s to $100,000; at least as far as asking prices go.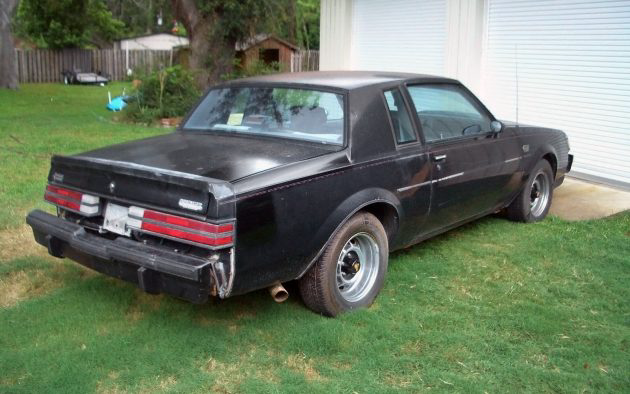 Ok, there's some work to do on this car as you can see. This is really a Buick Regal that's been tarted up to within an inch of its life, so hopefully parts can be found from a regular ol' Regal of the same vintage for the body parts. The seller says that this "car is not drivable, because the electric motor that powers the brakes is seized up, but it will move and is able to be put on a trailer with the help of the parking brake." Bummer. Add that to the to-do list. But, $7,000! Of course, it'll sell for more than that but, hey, a guy can dream.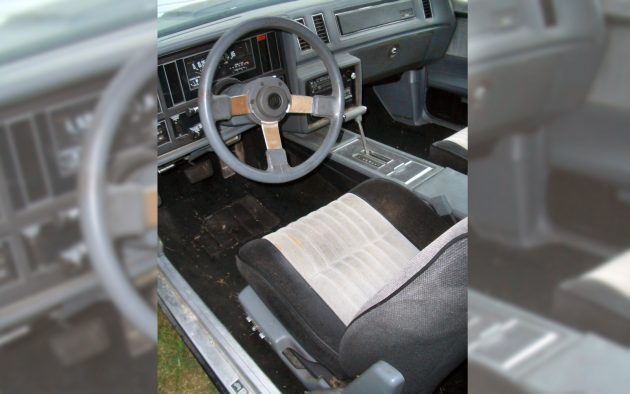 The interior looks great from the one angle that the seller shows of it. I'm never quite sure why people don't run a vacuum over things and clean them up a bit before listing vehicles for sale?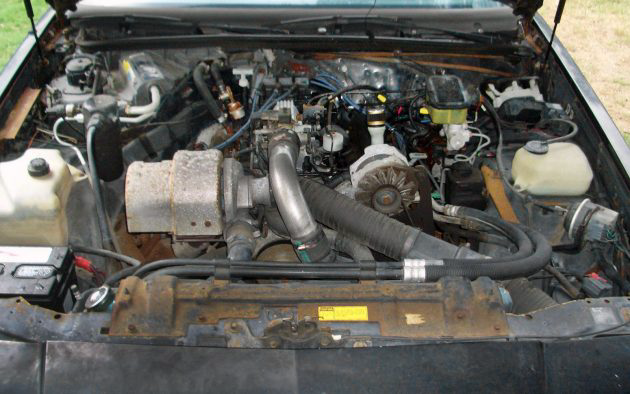 Here's what this beast is all about: Buick's famous 3.8L V6, but this one is turbocharged with an advertised horsepower rating of 235. Many people think that was way under-reported power, but even 235 is nothing to sneeze at, especially for 1987. The Grand National is known to have been a terror to other cars of the time, such as Corvettes, Camaros, Mustangs, and the usual suspects. Give me a Grand National any day of the week over those cars. I like my vehicles to be unusual and these are unusual. What do you think this one will sell for? And, how much would it take to turn it into a reliable daily racer? I mean, daily driver?