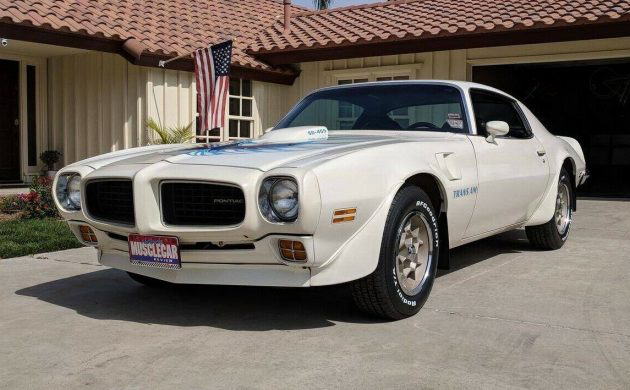 I was quite surprised to see this desirable Trans Am Super Duty listed in an auction with no reserve. That's a bold move in my book. I guess the seller is confident that the bidding will meet expectations and the car will bring strong money. This is quite possible, but I'm not sure I would take that chance and see this fine car go for short money. Stranger things have happened in my experience – read on… This 1973 Pontiac Trans Am Super Duty is located in Toronto, Ontario, Canada and it's listed in an online auction here on eBay. There are currently two bids at just over $40k with about 4 days left, and as I said, there's no reserve listed!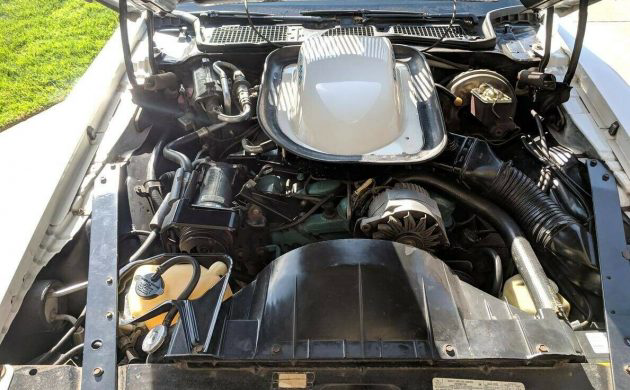 Here's the Super Duty part of this Trans Am SD. This is a special beefed-up version of the 455 engine called the Super Duty 455 produced by Pontiac for 1973 and 1974. The pure muscle car era was waning, giving way to rapidly rising fuel prices and emission restrictions – Many new cars were starting to run like they were tied to a fence post. This was sort of the last hurrah for a true big block, large displacement high-performance motors. These SD-455's had reinforced 4-bolt main blocks and high flow cylinder heads specific to these engines. This particular SD looks extremely clean and very complete.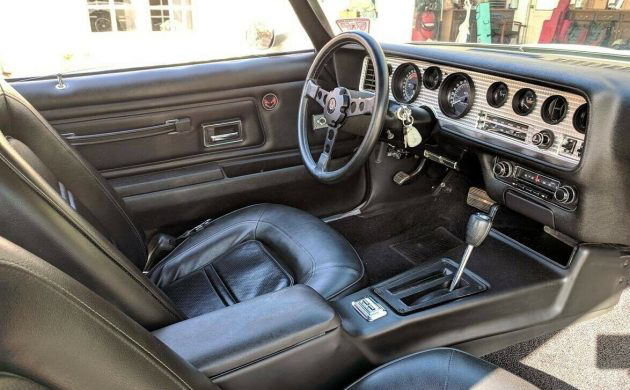 The seller highlights that this car is all original and numbers matching with just over 33k original miles and featuring completely original paint and interior. Some of the options are air conditioning, power windows, power door locks, deluxe seats, and bumper guards. The only way you could get air conditioning on the SD-455 was with the TH400 automatic transmission, so most of the SD's like this one were auto trans cars with the AC. The news with this car's condition just seems to be all good – It still looks like it's in nearly new condition and just completely ready to drive and enjoy.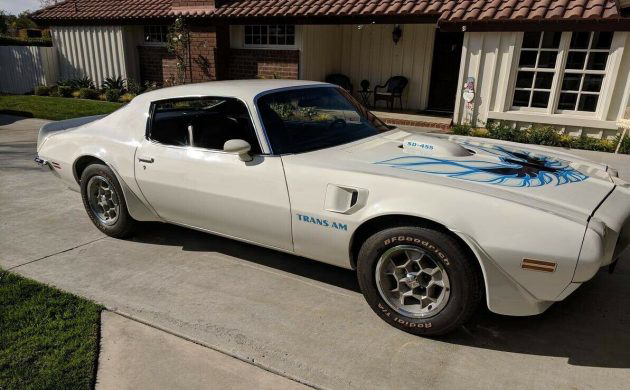 This 1973 Trans Am Super Duty seems to be a great car that needs very little except a new caretaker who will enjoy this exceptional car. In 1973 there were 252 of these Trans Am SD's built with 180 of those equipped with the automatic transmission. Prices I have seen online for several other SD's seem to be in the range of about $90k to $150k depending on transmission and condition. Would you post a no reserve online auction on a car like this? What do you think this SD will sell for? Buyer beware – I'd want to be sure to do my due diligence on this listing and make sure it's real – Who's making a bid?!