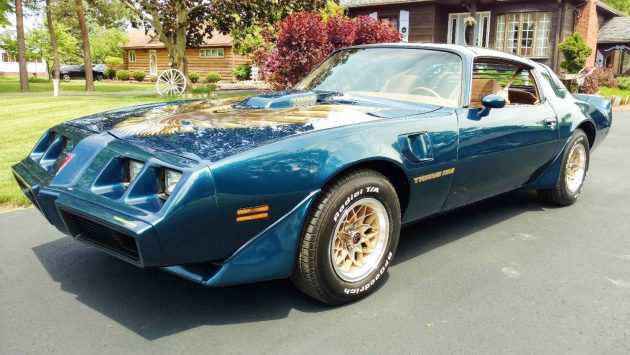 You don't have to be a fan of the late '70s Pontiac Trans Am to appreciate how great this one looks in its Nocturne Blue paint! The seller claims it has just 38k miles on it, which seems likely given the condition. With values climbing on these, we've looked at a lot of them over the past year, but I've not seen too many that look this nice. Nocturne Blue is now officially my favorite color for this body style of Trans Am. It's a newer respray, but it's said to be the original color. If you've been thinking about buying a Trans Am, this one seems like a good buy. It isn't cheap, with a current bid of $21,900, but it's a low mileage example in a good color that doesn't need anything to be a driver. Find it here on eBay in Independence, Ohio.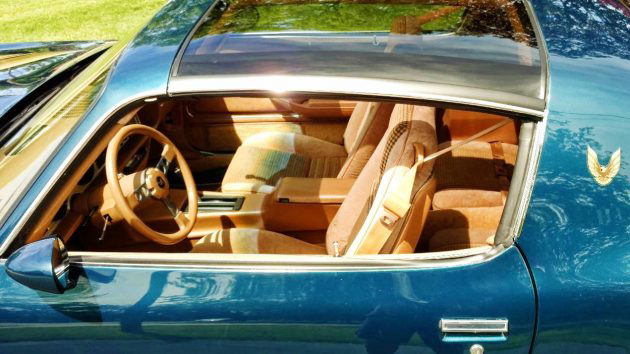 The interior is all original and actually doesn't look too bad. Personally, I like my late '70s classics to have wild patterns and crazy colors, so this one is a bit beige for my tastes. Don't get me wrong, it looks nice and is in good shape, I just would like some bright orange and green upholstery or at least some houndstooth. I guess I could live with it if the seller wanted to just give it to me!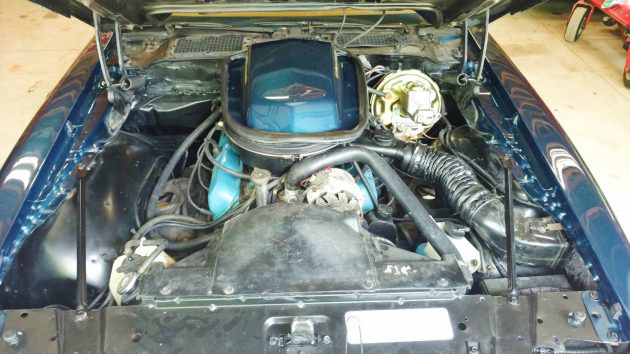 Power comes from the car's matching number 403 V8. While horsepower was just 185, these Oldsmobile sourced engines produced 320 foot pounds of torque! That should equate to decent acceleration, at least on the street. Getting serious power out of the 403 isn't impossible, you can respectable performance out of some bolt on upgrades, but to really get this Trans Am going you will want to either pull the engine and rebuild it or find a 455 to swap it out for. That is if your main concern is making it go faster, if you are happy with just driving it on the street it should have more than enough power as is.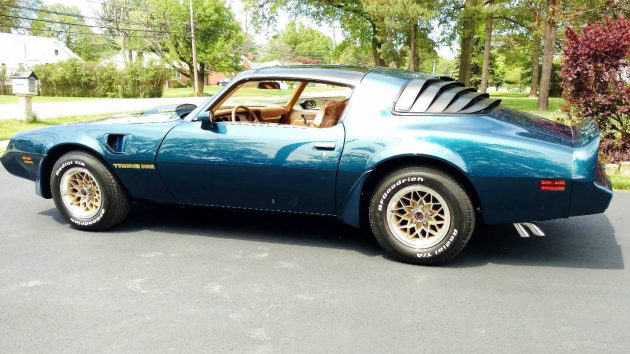 It might not be a perfect survivor, but other than the paint and wheels, it looks to be quite original. With prices climbing like they have been, one with such low miles that presents this well is only going to go up in value. I just wish I could afford to buy it!