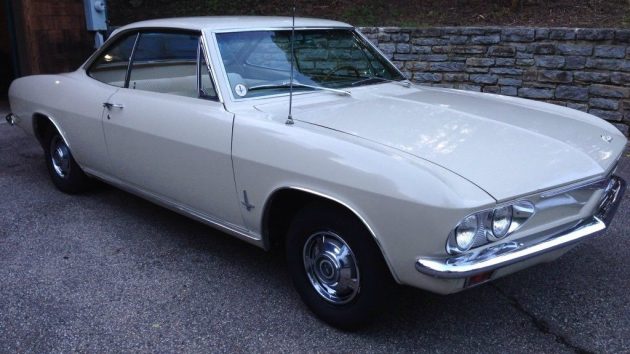 When I first saw this Corvair advertised here on eBay, I thought it might be a great survivor example. A little detective work with the pictures leads me to believe otherwise, but it's still seems to be a really nice car. It's located in Cincinatti, Ohio and bidding is just over $4,000 at this point but hasn't met the reserve yet.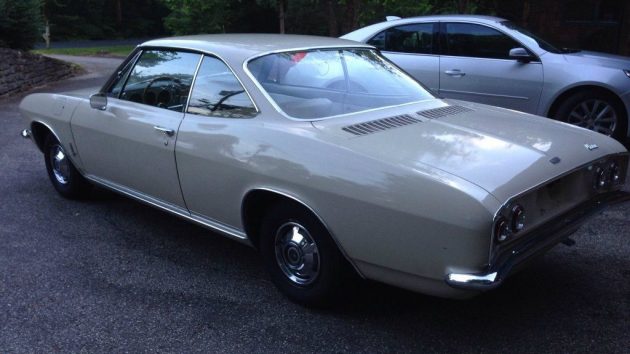 The seller tells us that they don't know much about Corvairs, but their wife had the chance to pick this car up at an estate auction and they jumped on it. It's showing 40,712 miles at the moment and the seller says that those are the total miles, that the car had been well kept in a heated garage and only driven occasionally since 1986. Although the pictures aren't in great light or high quality, it looked believable to me.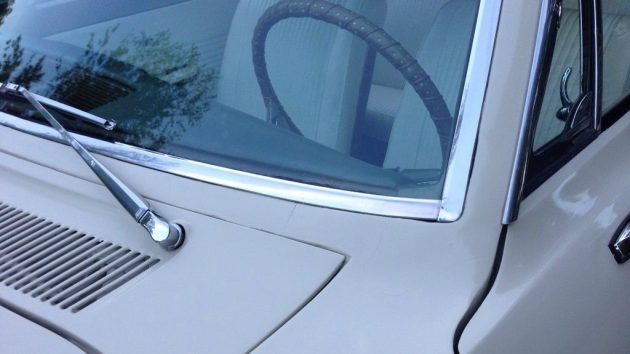 Then I saw this picture. Look closely around the corner windshield trim and the contour of the door shut line to the fender. A common Corvair rust area is the base of the windshield, and I'm pretty sure this car didn't leave a GM factory with wavy pressings around the windshield opening or door/fender gaps that varied that much. It does leave me wondering what else lurks under the nice paint. Please note that I'm not complaining about the seller; they don't say for a fact it is original paint and may well not have noticed this issue–and they've included the picture in the listing that illustrates the problem. Just be sure you know what you are getting!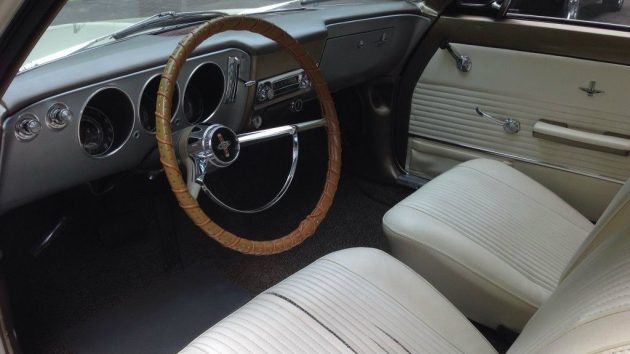 The interior does look very original, but unfortunately those seam rips in the driver's seat upholstery would be difficult if not possible to repair without reupholstering the seat. The good thing is that new kits are available.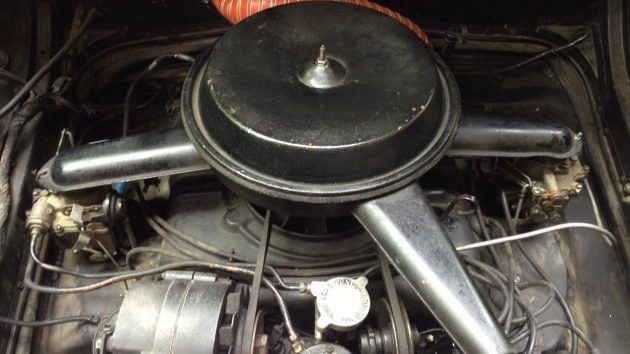 The engine compartment looks relatively stock, and the seller tells us that when the car was purchased, they drove it 125 miles home with no problems at all. Since then, the Corvair has received four new tires, a set of points and a condenser, a new distributor cap and rotor button, a new brake master cylinder and an air filter. We're told it drives very well now, and is just waiting for a new owner–could it be you?