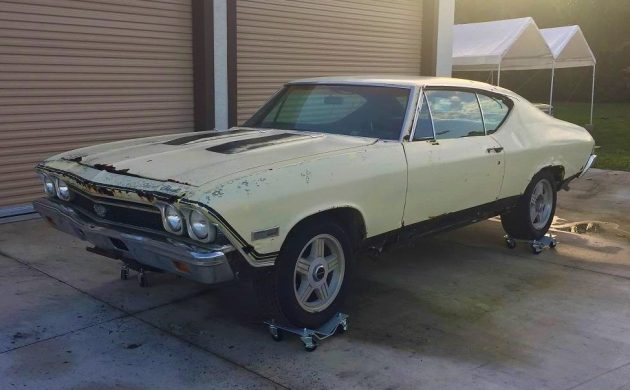 Finding a 1968 Chevelle SS that maintains its original 396 cubic inch powerplant can be quite the task. This one found here on Craigslist and submitted by reader Steve P. is claimed to still be holding its original big block under the hood. While rough, it is still restorable and if truly a matching numbers car, could be worth the effort.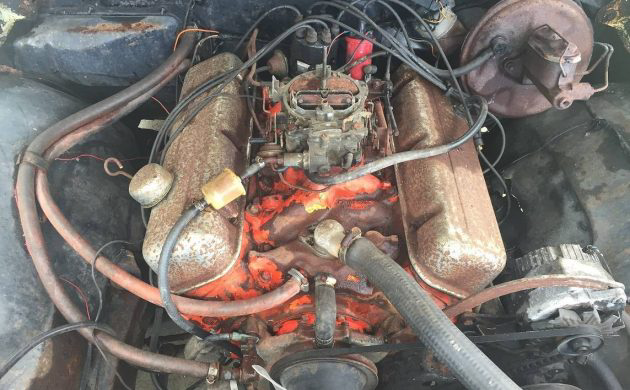 These days it's always good to be a bit skeptical or leary when anyone claims that a car is truly a matching numbers vehicle, especially when it's a project of a higher value. The seller here claims that this 1968 Chevelle is a Super Sport and the "8" as the third digit in the VIN indicates as much. It's also stated that the VIN is stamped into the engine block, which would bode well for the value of the car. Even so, interested parties would be wise to have a professional check this Chevelle out and hopefully provide some verification. The prospect of the 325 horse 396/Turbo 400/12-bolt rear end certainly makes this one an intriguing muscle car project.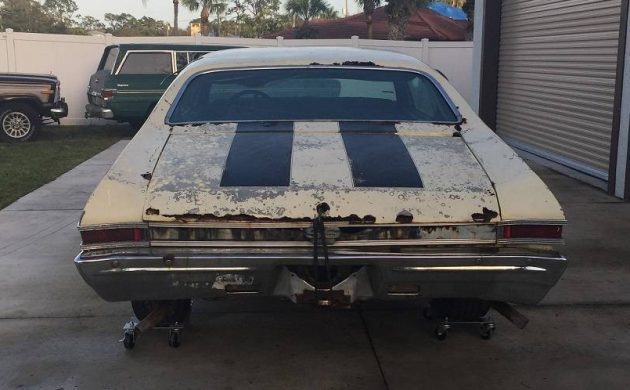 Now for the bads news… this car will need a complete restoration. The need for both new floor and trunk pans ultimately makes this one a candidate for a full restoration. And here's where the question of value versus the cost of restoration comes in. Unless this SS has some incredibly rare options, the cost of restoration will likely offset the restored value of the car. With other panels also needing to be replaced, it's likely that rust will easily be found hiding in other places as well.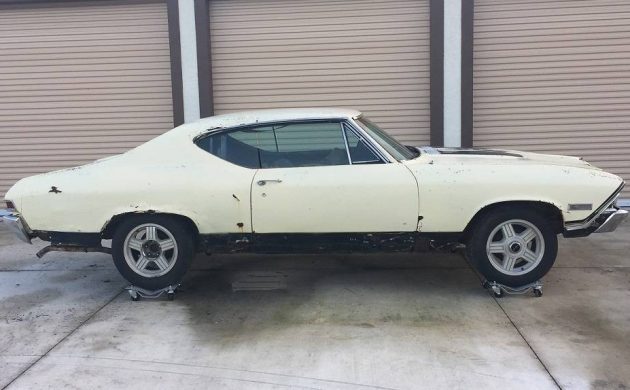 The seller does state that the interior is in good shape but unfortunately, there are no pictures that show that in the listing. There's also no mention of original wheels and the early 90's Camaro wheels don't do much to make this supposed matching numbers car more intriguing. It's encouraging to read, though, that the seller would rather see the car get restored rather than torn apart. So, if this is truly a car with the correct original equipment, is it worth the $10,000 asking price as it sits?