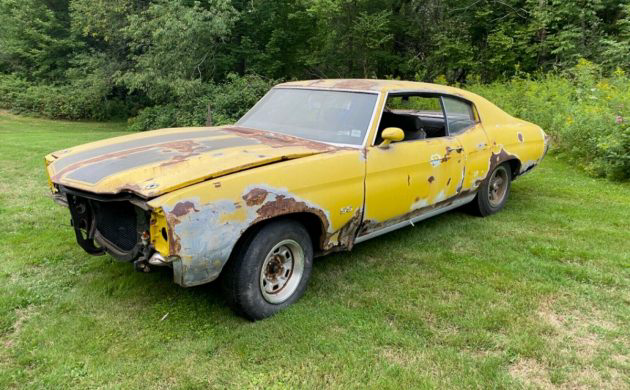 I'm starting to think build sheets are more valuable than the cars they came with! This rusty and dilapidated 1971 Chevrolet Chevelle SS does still have its original build sheet and some other tasty features, and therefore the price here on eBay has already risen to over $6,000! The car is located in Remsen, New York.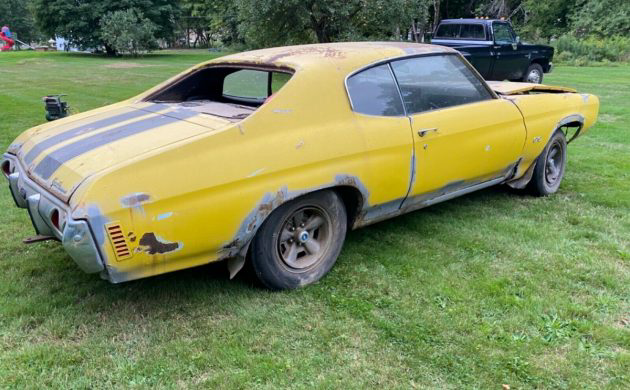 The passenger side of the car does look better than the driver's side — a little bit. There's an interesting story behind the car; the seller has known it from new and even knew the original owner. The seller is the third owner but now faces a move and must pass the car on unrestored as a result.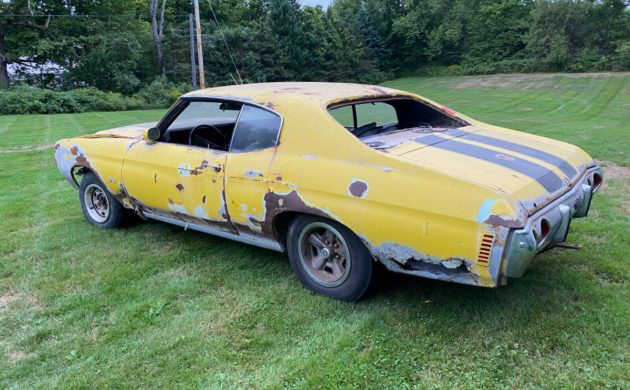 While the rust issues are obvious, the car has been stored inside for the last 25 years — which means most of the rust occurred in the first 24 years of the car's life. One of the good things about a car like this, however, is that reproduction sheet metal is available from a number of sources and all the necessary repairs can be made.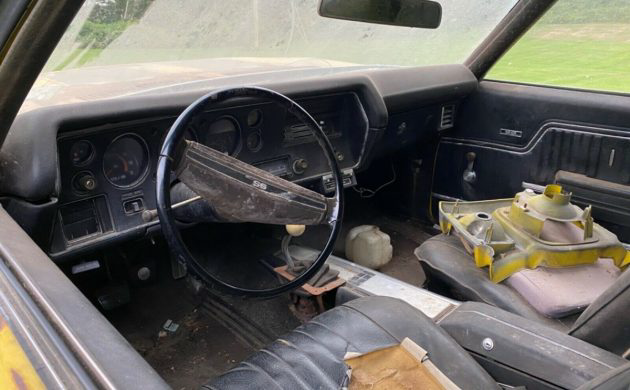 I'm really not sure (and neither is the seller) what's going on with the shifter. And the interior — well, it's seen better days. Of course, whomever ends up with this one will undoubtedly replace everything in this picture with new parts anyway. So the fact that almost everything is intact is a good thing.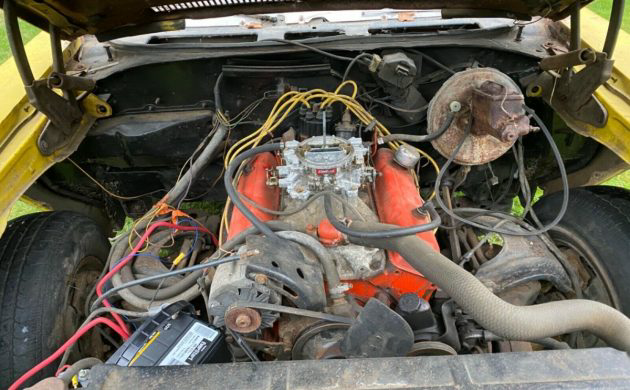 We're told this is the original, numbers-matching engine although the cylinder heads are not original. The intake and carburetor the car came with are in the trunk, and I hope they will find their way back onto the car. According to this post on Hemmings.com, there were somewhere around 80,000 Chevelle Super Sports built in 1971 — that's a huge number to me! But I'll bet there aren't anywhere near that number left, and it's true that this car could be completely restored. Is there a Barn Finds reader that's willing to take this car on?