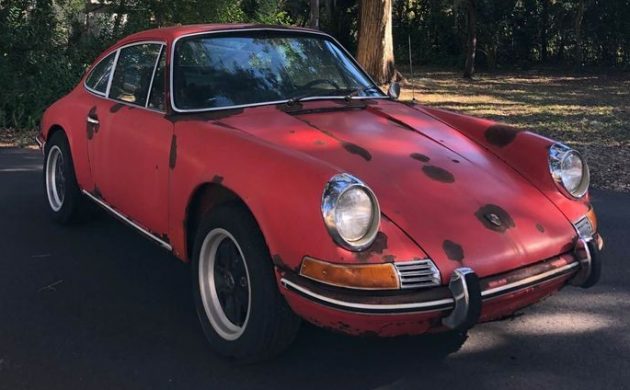 This 1969 Porsche may look fairly beaten down, but given the age we're in where patina is all the rage, perhaps it's made more desirable for its roughshod appearance. The car does look fairly complete, and it's not completely rotten underneath. It does come with a matching numbers engine, but the mill is disassembled right now. Still, you look at the exterior, and see that the glass and chrome all remains intact, and it starts looking like a manageable project. The Fuchs wheels don't hurt it, either. Find the 912 here on Facebook Marketplace in Florida with an asking price of $15,000.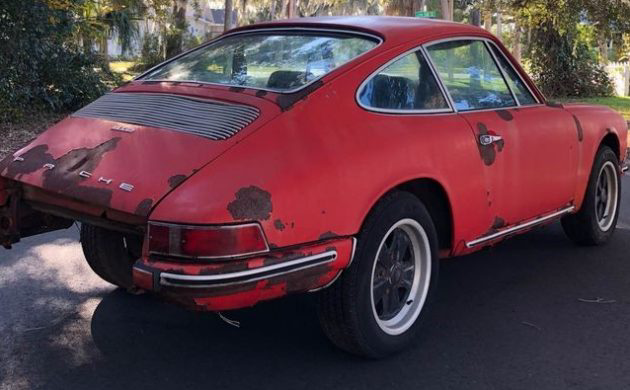 The seller is also game for exchanging the 912 for a split-windshield VW Bus, which actually seems like a fair swap if the Bus is in similar or slightly better condition. It's hard to tell for sure what happened on the rear end of the 912 – was it an accident, or did someone take the whole taillight panel and center bumper off to remove the engine? – either way, it will need some work. The splotches of surface rust are all over the car, and makes you wonder what sort of environmental conditions caused it to blossom this way. Photos show matching paint inside the hood, trunk, and door frames.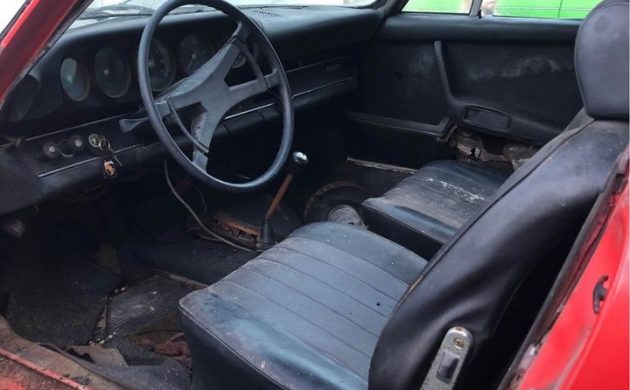 The interior is largely complete as well, with matching bucket seats, a factory steering wheel, and decent (but not great) door panels. The seller doesn't elaborate as to what sort of shape the floors are in, and this being Florida, it's not out of the question that the floorboards could be shot. But underbody pictures show what looks like solid lower sills and rocker panels, so perhaps not all hope is lost when it comes to how the underside of the car looks. This being a 912, you're not going to find sexy upgrades like sport seats inside, but that can certainly be amended by the next owner with all sorts of period-correct upgrades.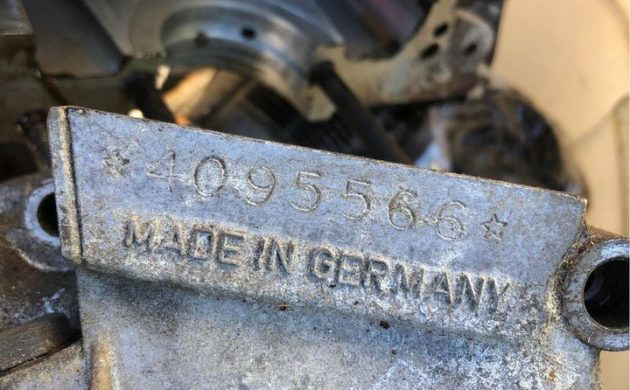 The matching numbers engine is definitely a bonus, especially since so many 912s had their original mills replaced with a VW motor from the same era. The seller notes this engine comes with "Webers", but doesn't expand to say whether any other upgrades were made. Still, it's a good sign that a previous owner chose to enhance the factory engine rather than rip it out. Overall, the surface rust and heavy patina may scare some buyers away, but if it's not rotten all the way through, this looks like a manageable project. And in my opinion, way more fun to drive when it's done than a VW Bus from the same era.