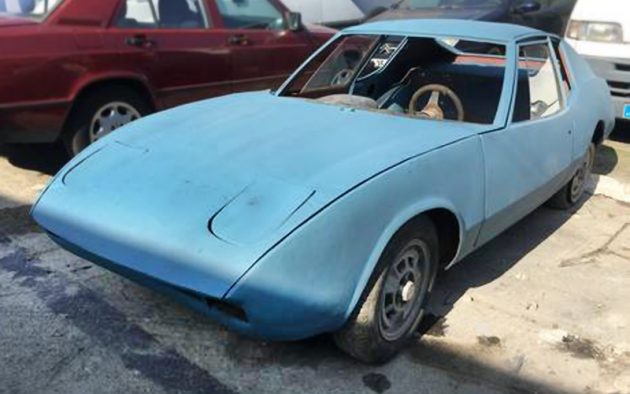 This is a.. er.. umm.. It's actually a.. um.. uhhhh.. Well, it's a 1969 O.T.A.S. Grand Prix, a car based on the Fiat 850. This unusual car company has a somewhat confusing history, perhaps as confusing as the car design itself. This car is located in Maia, Portugal so you'll have to be a huge fan of these cars if you don't live in Europe and want to ship it back to your garage. It's listed on Car and Classic.co.uk with a price of ­£12.100 ($15,682).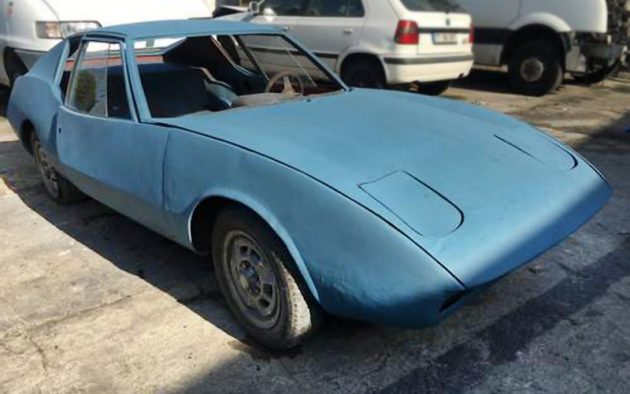 As you can see, this car needs a lot of bodywork and finishing. And, by a lot I mean a LOT. It has almost a Saab Sonett look from this angle to me. The Lombardi Grand Prix was the original version and a company called O.T.A.S. (Officina Trasformazioni Automobili Sportive, or "Sports car conversion shop"), founded by Francis Lombardi and Franco Giannini, made the version that you see here from 1969 to 1971. It's hard to really tell, but according to the seller this is a O.T.A.S. 850 Grand Prix, not a Lombardi Grand Prix.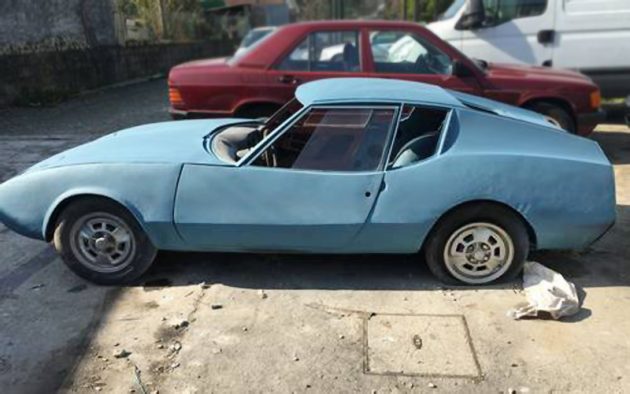 There are so many twists and turns in the history of these cars, maybe even more than the twists and turns in this particular car's bodywork. The O.T.A.S. 1000 Grand Prix used a more powerful 982 CC engine in order to be competitive in foreign markets. But, then there was also an O.T.A.S. Grand Prix 820CC for the US and Canadian markets. In the US at that time, engines under 50 cubic-inches (819.35 cubic centimeters), were exempt from smog testing.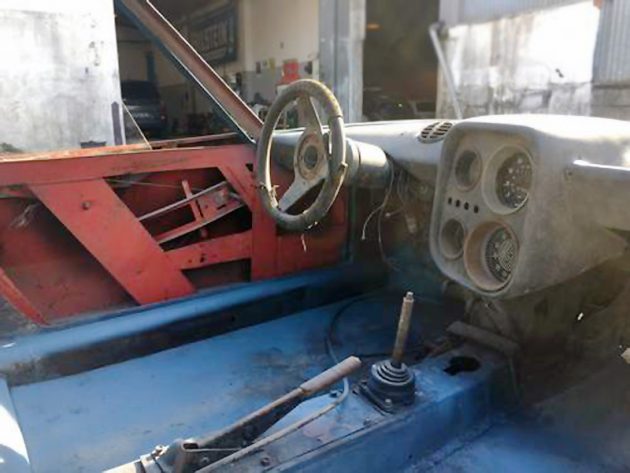 Whatever the heck it is officially, unofficially it's a pile of work waiting to be done. I thought it was 99.9% impossible to find parts for a 1986 Nissan Stanza 4WD wagon! HA, I laugh in my own face. I can not imagine trying to find anything for this car apart from standard Fiat 850 gear, which may be difficult in and of itself. The dash layout is one of the coolest that I've ever seen and that alone makes me want to learn more about these vehicles. The rest of the interior is AWOL, as they say at O.T.A.S. Or, at least for the photos it is, the seller says that they have the majority of the parts for this car – that's great news to any potential buyers.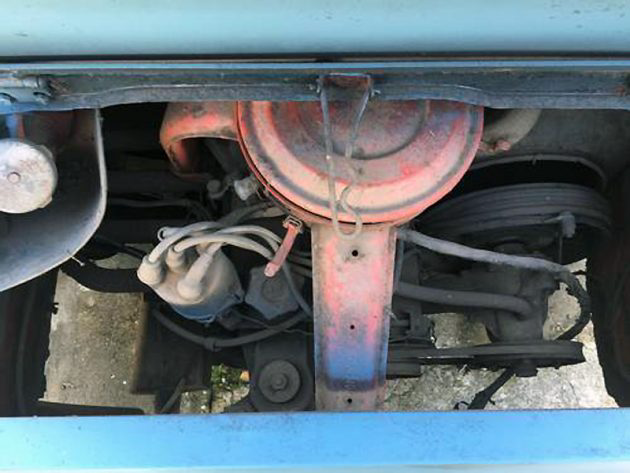 This car was in dry storage for 23 years, according to the seller. From looking at the photos, I'm not sure if that helped or hurt things here. I can't imagine anything less than a full nut-and-bolt restoration happening on this car so the next owner had better come loaded with both money and patience while parts are being sourced, or fabricated. This one is solid according to the owner but there's no word on the condition of the engine or really much else. Have you heard of these cars? I saw Jeff Lane's example at his museum outside of Nashville but that's it for me.