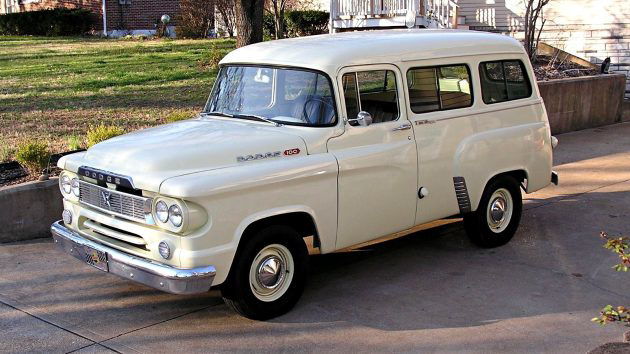 What could be more pleasant than this ready to drive Dodge? Well I am sure you could think of something, but this Town Wagon is a nice truck that was fully restored in the late 1980's. Solid, with a restoration that has held up well, this Dodge is currently bid up to $15,501 with the reserve not met, or but it now is still available for $19,500. Check it out here on eBay out of Fenton, Missouri. Thanks to reader Peter Rettig for the clean and unique submission!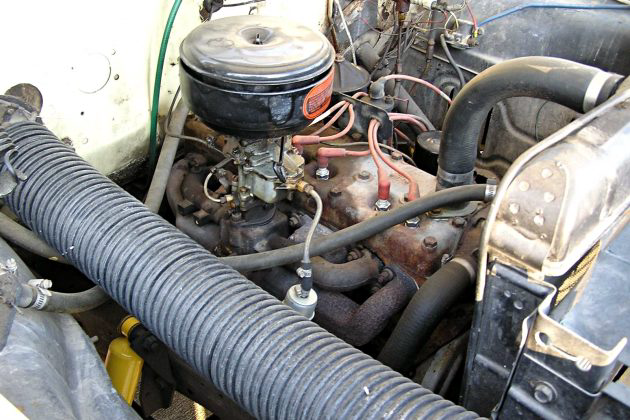 The flat head inline 6 is a bit rusty, but it was rebuilt in 1986 when this Dodge's restoration began. Shifted via a 3 on the tree, this Dodge has a hydraulic clutch making for a smooth and easy engagement. The engine bay is simple and a bit dusty, but could be improved upon. New tires and brakes have been fitted making this Dodge ready and reliable.
Within this Dodge is an excellent condition interior that has an interesting twist. Someone had a real appreciation for hand painting, as the "history" of this Dodge is painted onto the back of the seat. Sort of neat in a sense, but most of us derive vehicle history from paperwork and receipts. Absolutely shiny, the dash almost appears wet. The seats are nicely reupholstered, and the carpeting fits nicely without any lumpy or wavy areas. There is also a custom painted cooler included in the sale. I am guessing that all of the custom paint work was done around the time of the restoration, including the cooler.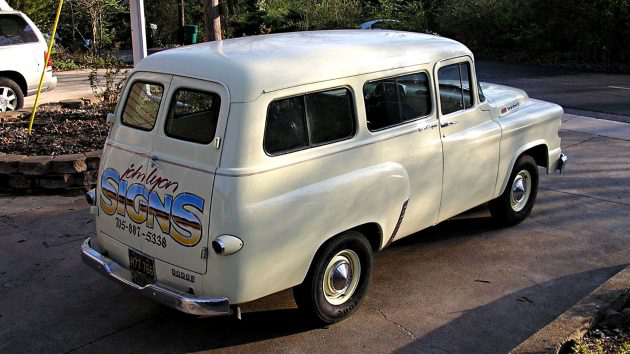 John Lyon had an awesome work truck, as well as a great talent for custom paint work. That is custom paint you see on the back of this Dodge, so you may have to deal with doing some "false advertising." The seller mentions wet sanding, which is a possibility, but that is a whole lot of time to not sand through the cream colored paint. Beyond the custom paint, the cream paint is gorgeous with a lovely shine, and no imperfections visible from the photos. The wheels are nicely paint matched, and feature red and blue pinstripes, like the pin striping on the body. Taking a look underneath of this Dodge reveals a clean and rust free belly, with shocks that look to have been recently replaced. Town Wagons are a rare sight to see anymore as it would seem the panel trucks were more popular. With loads of visibility and space, this great looking Dodge has a lot of possibilities. What would you do with this classic Town Wagon?