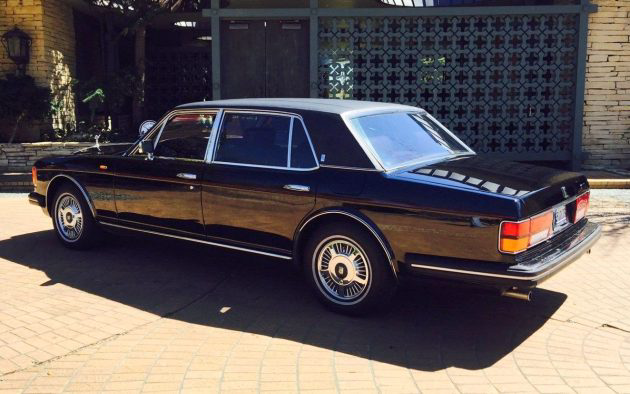 What kind of car do you buy when you want people to think you're rich? Well, this Rolls-Royce might be a good start. It reeks of money and has low miles so it might actually be a good buy. These cars were known for their durability, but that fact and high service costs meant that service was sometimes deferred. This one is only showing 46k on the odometer though so as long as you're kinda rich, you should be able to keep it running. It's located in Oklahoma City, Oklahoma and is listed here on eBay with the option to bid or buy it outright for $20k.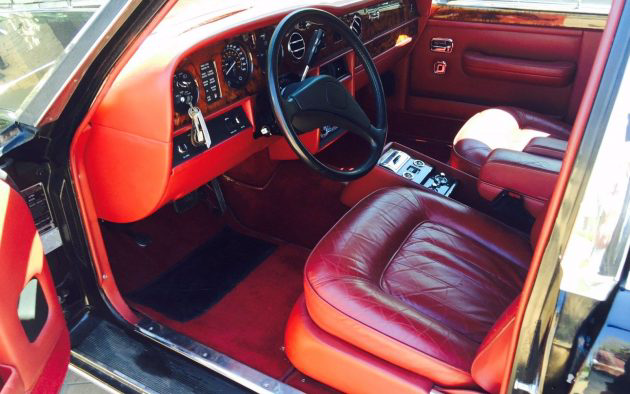 If you thought the outside was nice then you should get a load of the inside! There's real walnut trim on the dash, Connolly hides on the seats, and Wilton wool carpets on the floors. Not only is it very nice in here, but it's like you're stepping back into time. The digital clock and stereo may be modern, but everything else looks very similar to that found in Rolls-Royces of old. There's a gear selector on the column and the ignition looks just like the one used in vintage RRs. Compare the interior to older models and you will see what I mean.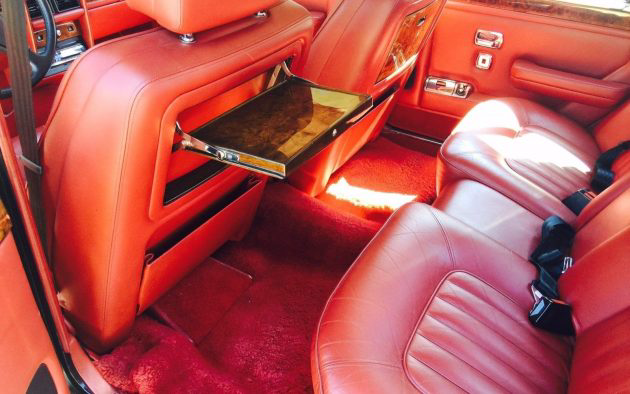 The Silver Spur was the long wheelbase version of the Silver Spirit and, in my opinion, is the one to get. There's plenty of room in the back to stretch out while your driver chauffeurs you around. Check out the footrest and fold down tray! It just needs a couple of tv screens mounted in the back of the headrests to be better than your living room. Rolls even stole the self-leveling suspension from Citroen to ensure that the ride is silky smooth back there.
The interior may be a throwback, but the engine bay most certainly is not. They have loaded it up with plenty of hoses and wires for things like emission controls and fuel injection. There is an aluminum V8 under all that though and it's hooked up to a GM-source automatic. Good thing that engine produces decent power too because this luxury land yacht is heavy! This car supposedly came out of a collector's stash so hopefully they kept up on any maintence needed.
Just think of the look on your neighbors faces when you pull into your driveway with your new Rolls! Little will they know that you paid less for that iconic hood ornament than they did for their new Prius. Of course, you may want to set aside some extra dough for any unexpected repairs. I've heard that brake or suspension work can get pricey. Those concerns should all melt away once you are out on the road experiencing the Spirit of Ecstasy that only a Rolls-Royce can provide!