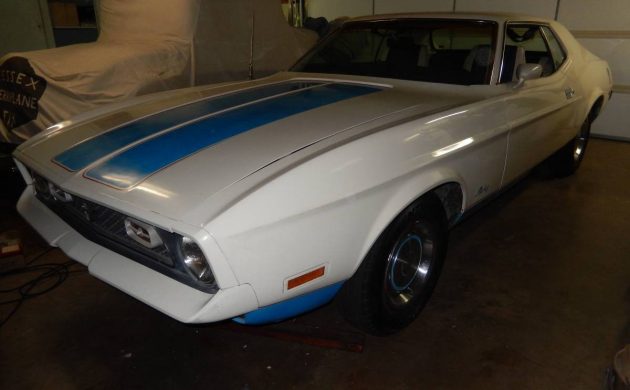 The Mustang was obviously a success for Ford but by the early seventies sales were down and Ford had to get creative to boost interest in the Mustang. In 1972 Ford produced a special edition Sprint package to celebrate the summer Olympics in Munich Germany. This generation Mustang is not the most popular but they are getting hard to find in original condition. This car appears to be in good condition, has a V8 and manual transmission to add to the Olympic special edition package. Check it out here on craigslist in Los Angeles for $12,500. Thanks to Barn Finds reader MattR for the tip!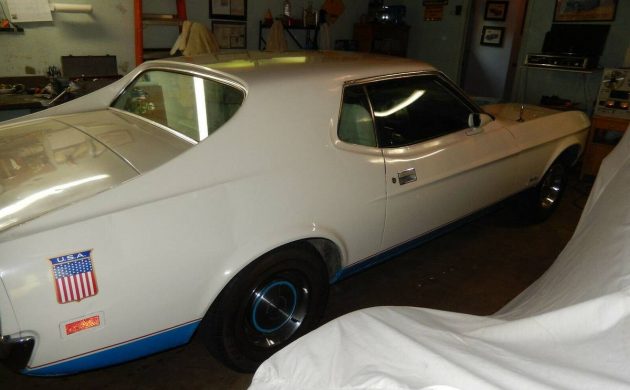 The Olympic package was appearance only and could be had with any powertrain options that were offered at the time. Judging by the color-keyed hub caps with trim rings this appears to be a package A car, package B cars had Magnum 500 wheels. The Olympic package was also available on the Maverick and Pinto. The ad says this Mustang just came out of 20-year storage and retains about 80% of its original paint. The Olympic decals are in place but the hood decal is faded, a replacement is included. There are some scratches and dings including a dent in the right rear corner. Overall the exterior shows very well and has a nice original look.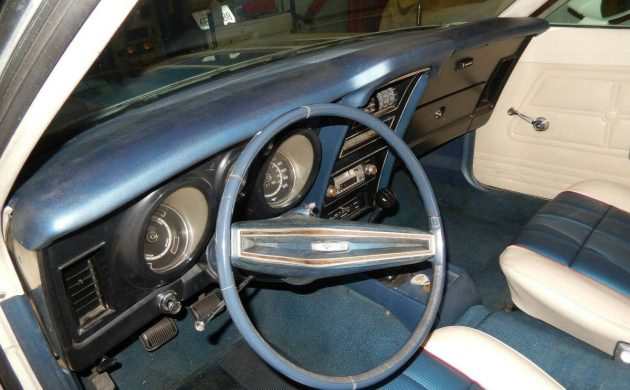 The interior looks complete and very usable, the dash looks good but the steering wheel has a few cracks. The seats have been recovered with reproduction seat covers which look great. The ad says the car has a stick shift but doesn't mention which one, I'm almost certain its a 3 speed looking at the shifter. The original look carries over from the outside to the interior.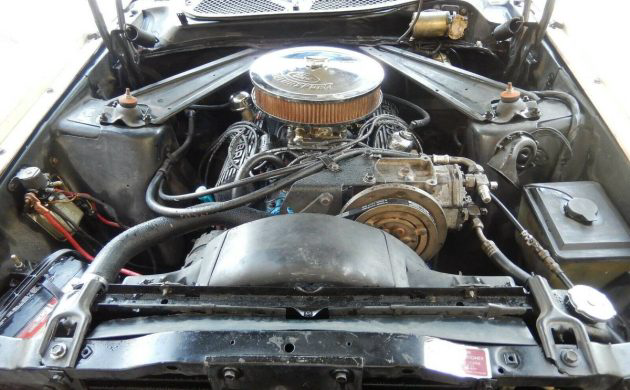 Under the hood, things don't look quite as original. Aftermarket valve covers and air cleaner have been installed and the intake has been swapped with a 4V unit from a '68 J code, although an adapter has been installed to use a 2V carb. The factory A/C works but is not as cold as it should be and the heater core needs to be replaced. This car needs some work and will make a great car for the buyer that wants a weekend project car that you can drive. There were about 6,000 Olympic coupes made in '72, powertrain options break that number down even more. With the mileage listed at 98K, this is no doubt a unique car.