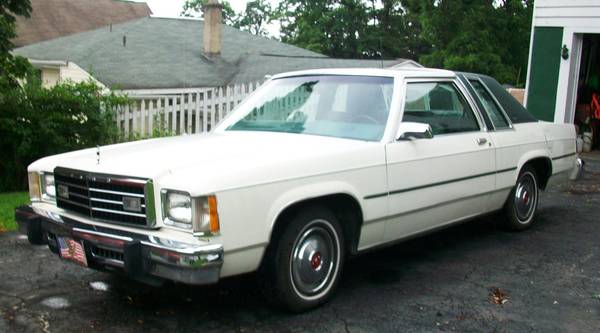 Has anyone else noticed this LTD matches the house it is in front of? The green and white is a great combination on a car like this, and while its dated, so is the car. These big boxy beauties are a trademark land yacht from the late 1970s, usually found nowadays in either really good or really bad condition. This Ford has been in the same family since new, and has been maintained along the way. Having covered only 41,399 miles in its 38 year lifespan, this car has seen the inside of a garage for most of its years. Find it here on Craigslist in Pennsylvania with a very reasonable asking price of $5,000.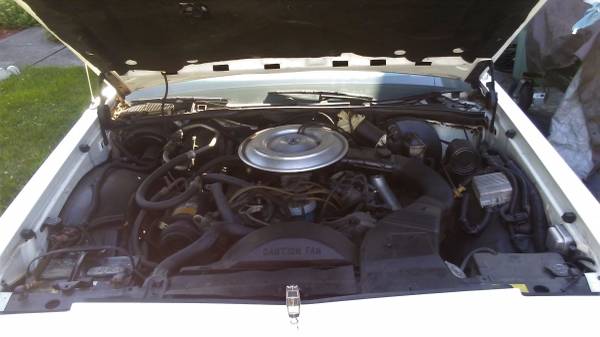 Here lies a Ford 351 Windsor, dormant for the last eight years. The engine and bay look clean and together, none of the usual loose wires or plugged vacuum lines are apparent. Closer inspection would certainly be required. The seller states that this LTD "Needs minor mechanical TLC; change oil, anti-freeze, transmission fluid, clean/adjust carburetor, replace plugs/wires." This Ford is also equipped with air conditioning that is currently not functioning. The seller thinks it just needs a recharge, and after sitting for nearly a decade that seems likely.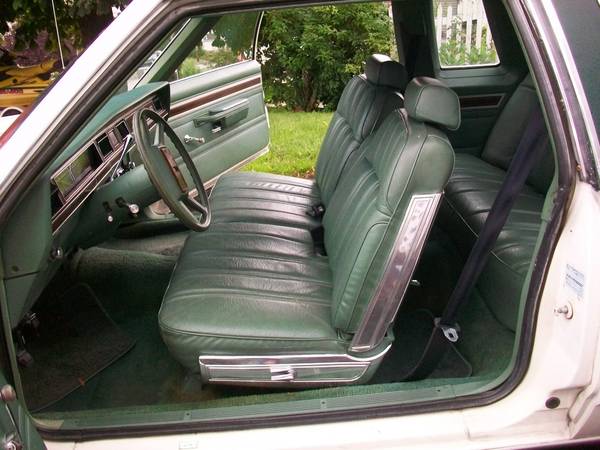 The white and green color scheme wouldn't have been my first choice, but it suits this LTD well. The vinyl top is a nice emerald color which contrasts nicely with the white paint. The pea green interior isn't exactly a flashy color, but it seems well fitted to the car. There are many other interior photos included in the ad, which show the seats and dash to be in near-mint condition. The carpet is showing its age, but may be in good enough condition to be re-dyed. Even the driver's seat looks like it has never been sat in! This would likely be an easy car to clean up, service, and hit the road in. Two-door cars capable of this seating capacity are something of an anomaly in today's world of aluminum and plastic economy vehicles, so for someone looking to go against the grain this Ford could be an excellent choice.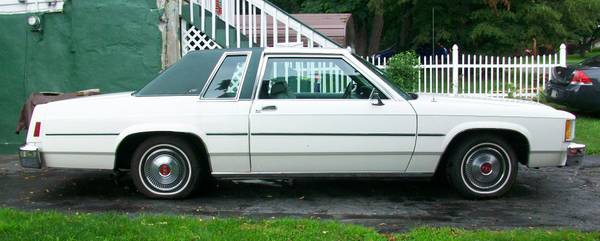 This car has been in the same family all of its life, and has always been garage kept. Though $5,000 may seem steep to some, 1979 was nearly 40 years ago and to find a car of such vintage in this condition for that price-point is something of a rarity. This may not be a Camaro, Mustang, or a Model T but it sure is cool and unique in its own way! This car isn't for everyone, but it is sure to become someone's baby in the near future.