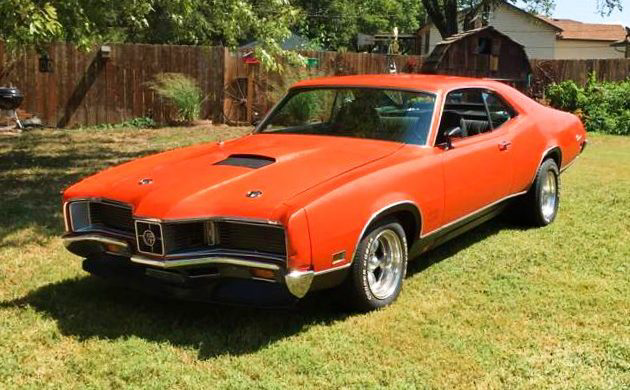 No one except the seller will mistake this big orange Mercury for a Ford! Striking an intimidating pose in what looks like a suburban back yard, this 1970 Mercury Cyclone GT from Wichita, Kansas comes ready to rumble, though no mention of its running or driving condition accompanies the listing. The hidden headlights, hood pins, functional ram-air hood, barely visible chin spoiler, and blacked-out rockers combine to set this big coupe apart from the pack. Perhaps being set apart from the pack is not always a good thing, as the seller listed this Cyclone as a "Ford," perhaps hoping to snare someone looking for the Torino, the Cyclone's Ford stablemate. Thanks to reader Pat L for spotting this example of a rarely-seen ride. Conflicting statements and evidence in the listing make us wonder what is original on this car. While the mighty Boss 429 engine is certainly *not* a factory installation, it's one bad mill that's sure to draw a crowd when you pop the hood. The asking price of $85,000 here on craigslist suggests an appeal to the auction watchers. With no mention of the factory engine or other numbers-matching equipment, this sale is for the buyer who wants a highly-capable non-original car that's something different. That proposition often requires two bidders breathing the rarefied air of extensive disposable income.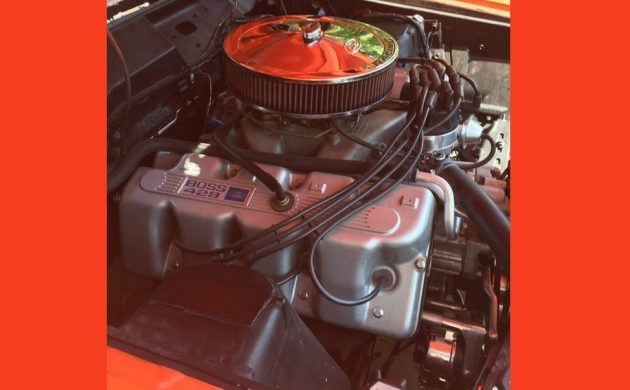 A super-clean Boss 429 provides all the necessary bling and eye candy in the engine bay. Though never offered from the factory, clearly Mercury considered a Boss 429 Cyclone, because several sources reference its inclusion in early 1970 marketing literature. Custom fabrication visible in this listing leaves no doubt. Though not factory, the buyer should take some comfort knowing that almost no one would go through this much trouble to drop a Boss 429 in a "One of None" Cyclone without building the 429 to better-than-original specs. Thanks to Hemmings for some details.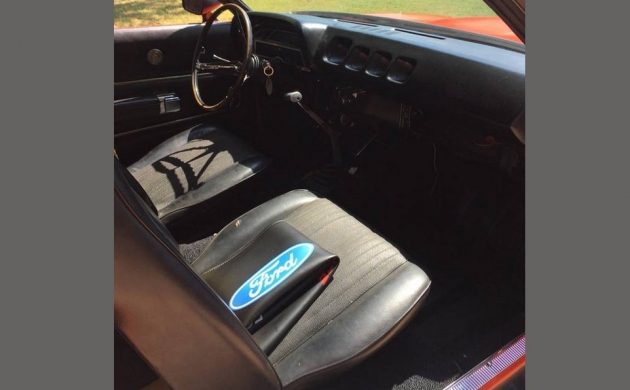 The macho Hurst shifter always catches attention when fitted to a larger-than-usual sporting car. Despite the heavy styling, this Cyclone is Mercury's version of the mid-sized Ford Torino. Perhaps this explains further evidence of Ford Envy displayed prominently on the seat of this Mercury. The seller's loyalty may simply lie with the Ford Motor Company and not with a particular marque. The Cyclone GT is a real package, though, including two 429 engines, but neither looks like this. I'm no expert, but tears in the original-looking seats don't say "$85,000" to me.
The listing shows no pictures of the vehicle from the rear, but check out the tubular arms and coil-overs! The three-foot-long brake hose allows for plenty of radius for tight maneuvers. Though simply described as an "upgraded front end" in the listing, someone dropped some serious cash on this road-racing style setup. There are only two reasons you put hardware like this on a classic American car and they are 1. You handily out-drive stock components in the corners or 2. You have plenty of money and enjoy telling people about fancy parts that take your car to the next level. Is this interesting Mercury build an oversized canyon-carver or a parking lot hood-popper?