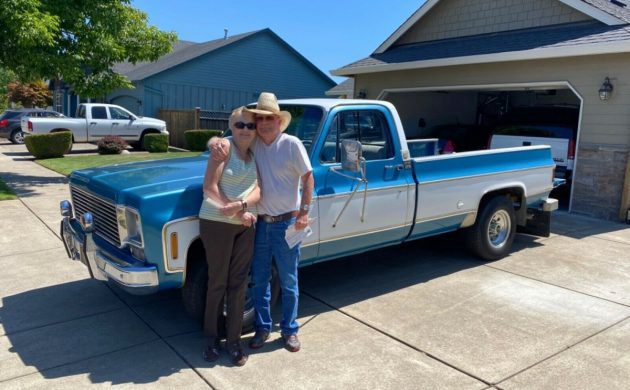 This 1977 Chevrolet Silverado 3/4 ton pickup is a cosmetic survivor in that its exterior appearance and cabin areas are all in shockingly nice condition. The Chevy has been with the first owners for quite some time,  used extensively on their farm in Oregon, and at some point along the way having a 5.7L GM Goodwrench crate engine swapped in. Now, that's surprising for a truck that otherwise looks like it hasn't been touched since the day it left the showroom, but with 145,000 miles on the chassis, there's always a chance the original mill was getting tired and the owner saw it as a chance to upgrade. The Chevy is listed at no reserve, and you can find it here on eBay where bidding is up to $5,600.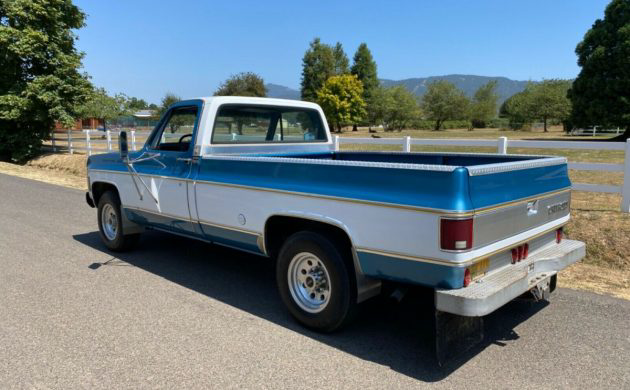 Now, despite the original paintwork and body panels, the truck has been tweaked here and there, with aftermarket wheels, mudflaps, lighting, and other cosmetic enhancements. None of this is the end of the world; in fact, it speaks to an owner who clearly enjoyed this Chevy since brand new. The long bed isn't the preferred setup, but it's ideal for working truck. It has been repainted once in its factory color scheme, which isn't uncommon for a vehicle that was used for farm life and remained in the care of a long-time owner. It's just a matter of going in eyes wide open that this is a non-matching truck that's been repainted.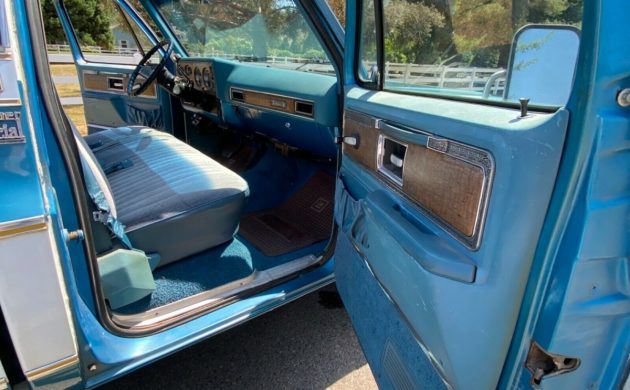 The interior usually provides some clues as to how much a truck was loved, and it's safe to say this example didn't suffer through much neglect. The cabin is clean, with plenty of fake wood trim that remains in good shape, along with clean carpets and a bench seat that doesn't reveal much in the way of heavy use. The photos show a glimpse of the "Camper Special" badge on the B pillar, so this specimen likely has heavy-duty components meant to support a life on the road. So many of these Camper Specials seemingly ended up being used for regular working lives rather than a life of adventure, and it makes sense – what a great way to get some serious upgrades while also having the flexibility to take it camping should you desire.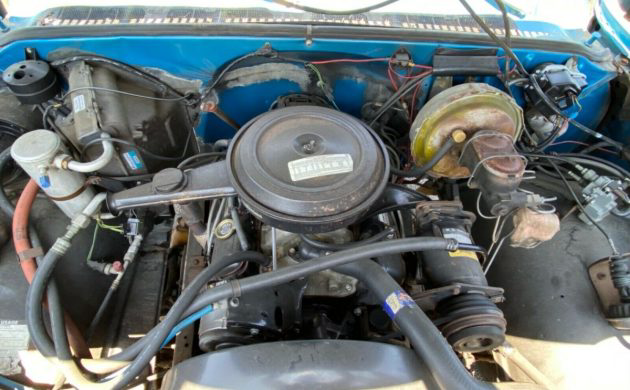 The seller notes there's no rust or any rotten sheetmetal in this truck, and that's no surprise – the Pacific Northwest is incredibly kind to vintage sheetmetal. The crate engine is going to seem like a worthwhile upgrade to some, or a drawback to others looking for a perfectly preserved specimen, but no one will deny how nice it will be to throw a camper shell in the back and have the confidence that you could drive across the country tomorrow without too much hesitation. The day will come when clean, survivor-grade trucks like these are impossible to find, but for now, there's still plenty of opportunity to get into a clean, unmolested vintage truck for not much money.