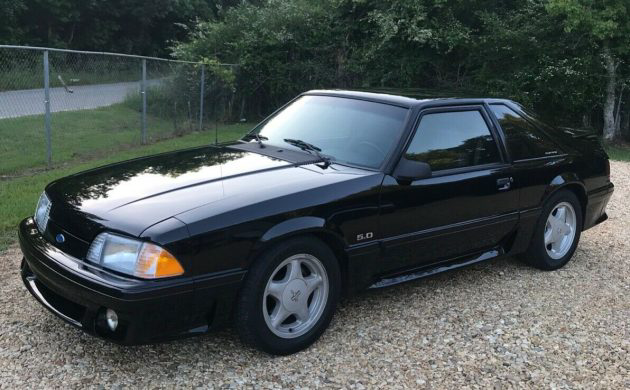 While I have made it no secret that I love notchback body Fox platform Mustangs, clean hatches are sometimes just as eye-catching. Perhaps even more so, given it seems the bulk of them have been modified or abused in some way. That's possibly why the notches are so appealing – so many of them have ended up in the hands of collectors that they rarely show up in bad shape, while the same cannot always be said for their third-door siblings. This 1992 Ford Mustang GT has clearly been loved, with a gorgeous exterior featuring one repaint and an interior in equally clean condition. It's listed here on eBay with bidding just over $10K and the reserve unmet.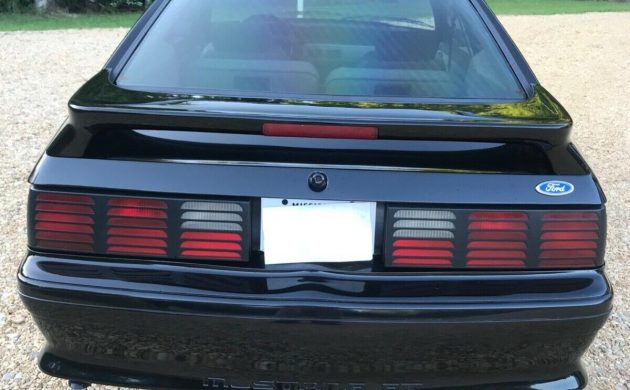 It's interesting: we featured a notchback Mustang GT with lower miles and a Paxton supercharger, and that one is selling for similar money at the moment with no reserve. I feel confident stating that the notchback is the more collectible of the two cars, especially considering the interior color and the presence of mostly original paint. This hatchback body GT is quite clean as well, but mileage is listed as being 100K and the interior is gray cloth, an interior seating surface we see far more frequently in the legions of Fox platform Mustangs that come up for sale. However, does the stock condition give this one an edge?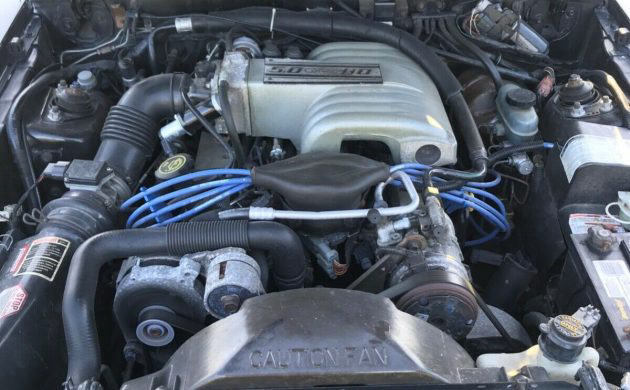 I tend to think no, unless you're going to speculate that the example with the supercharger was somehow abused more than this one. To me, the supercharger is a great way to either enjoy the enhanced performance in a standard-looking body, or you can strip it out and sell it to recoup some of the purchase price. This example is completely stock under the hood, save for some ignition wires that may be aftermarket. The seller doesn't provide any insights into the Mustang's maintenance history, but given how easy and cheap these are to live with, I wouldn't be too concerned over the lack of detail.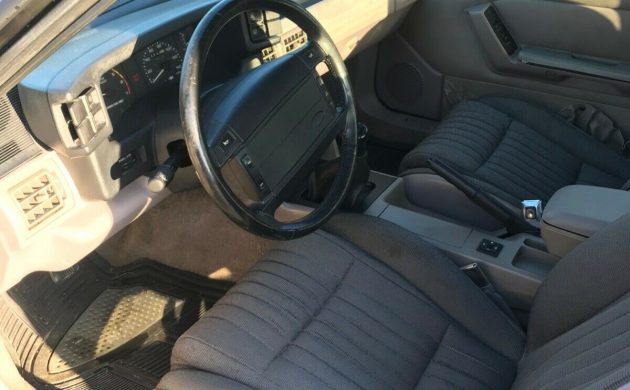 The interior is in better condition that the mileage would suggest, and while I would question whether it had been redone, the seller claims it is original. Other photos show an equally-clean cargo bay. Thankfully, it does sport the preferred manual transmission, which will always make it desirable to enthusiasts regardless of hatch or notch configuration. I've always wondered if other enthusiasts see as big of a difference in desirability between the two body styles as I do, so which would you choose? If you're eyeing this example, you'll need to find a way to get to Tylertown, Mississippi to pick it up.
Have something to sell? List it here on Barn Finds!