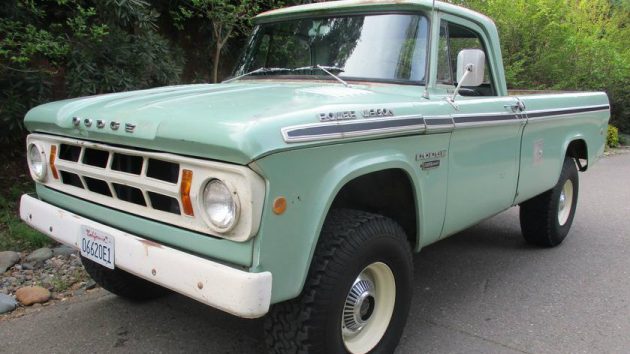 It's very rare that I come across a vehicle that I literally wouldn't change a thing. Ok, I might fix the inoperative odometer/speedometer on this 1968 Power Wagon 'Camper Special', but that's it–I don't even want to fix the radio that's the only other thing not working on this great truck! It's listed for sale here on eBay in a no reserve auction that's gotten a lot of attention–bidding started under $2,000 and is now over $13,000. This great truck is located, lucky for me, in Sacramento, California, where it's a little too far to drive home from!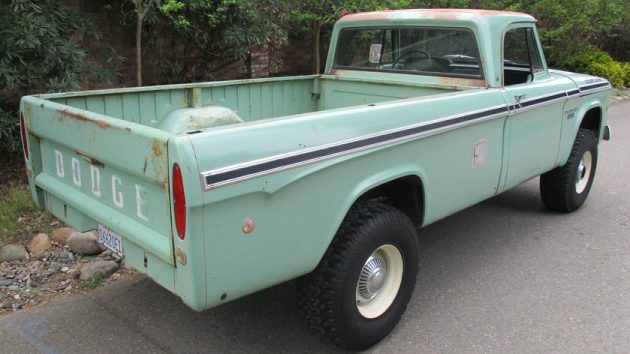 With original paint and only minor surface rust giving it a slightly weathered look, this truck appears ready for anything. I love the steel wheels, wide rims and large tires; and no, it hasn't been lifted, this is the stock suspension. What a perfect truck! Clean enough that it's going to draw eyes, but used enough that you can put your hardware store run in the back and not worry about it.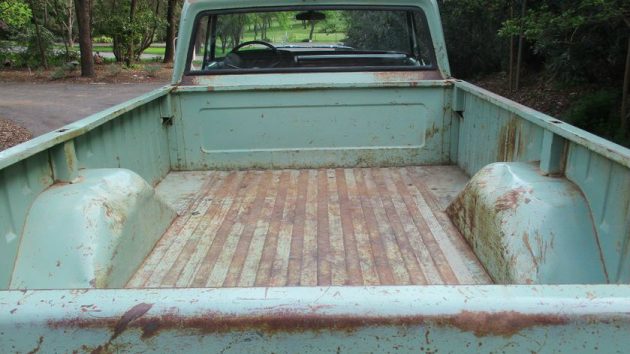 Speaking of the bed, it looks very solid as well. What's the best way to protect what's left of an original finish like this? I'll bet Barn Finds readers have some tips to share; please leave comments as to what's worked and what hasn't for you.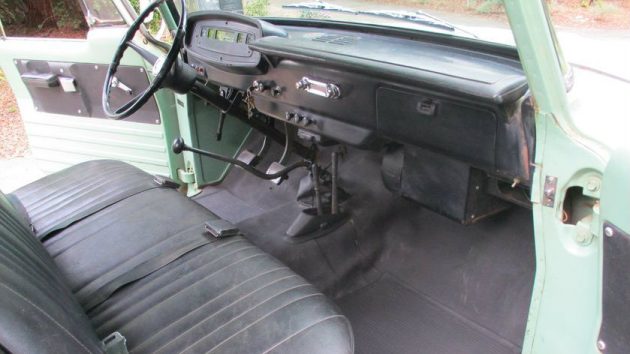 While the odometer shows 58,218 miles, as stated above it isn't working. But the truck can't have covered much more than that and still look as good on the inside and outside as it does. Again, just weathered enough to be used, but nice enough that it wouldn't be embarrassing to have anyone sit down. And yes, that long shifter leads to a four speed manual transmission, and the clutch has just been replaced.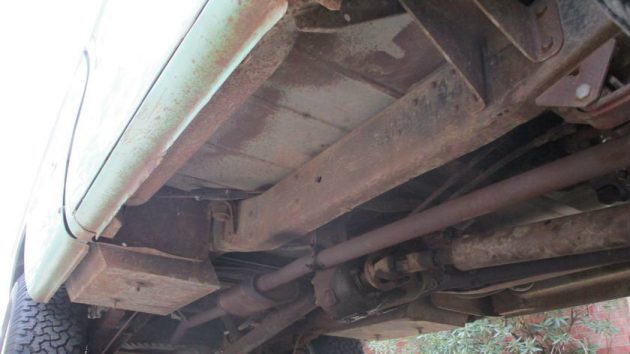 While the underside has some surface rust, I don't see anything that really worries me at all, especially after you folks tell me how to keep it looking this way.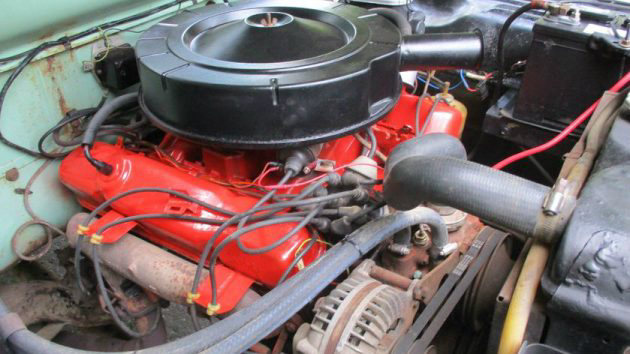 The big block 383 is thought to be original and runs "excellent".  How can you go wrong? Oh, there are 132 pictures here to look over. If you want one of these big bad trucks, this one is it!